We are influencers and brand affiliates.  This post contains affiliate links, most which go to Amazon and are Geo-Affiliate links to nearest Amazon store.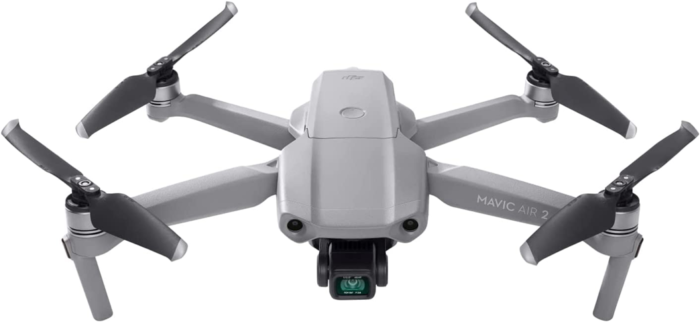 Looking for a high-end drone that is also easy to control? DJI drones are your best option
Drones have become popular in recent years for many reasons, I would say that one of the main reasons is that they have significantly improved video quality, so drones are widely used to obtain high-quality 4K recordings. Another reason why drones are more popular is because they have reduced prices and I do not mean that a high-end drone is "cheap", but if you consider that you can now record in native 4K, then that means that the components are better for a similar price or even better compared to a few years ago.
Before buying a drone, it is important that you consider some aspects. I know there are many brands, but if you want to invest hundreds of dollars in a drone, then I would recommend that you opt for a brand like DJI. This is one of the best drone manufacturers, DJI only manufactures mid-range and high-end drones (they also have giant drones for agriculture). Unlike other brands, DJI always updates its drones and they are all tested in strict tests so that every customer is satisfied with the product. The best thing about DJI drones is that they are designed so that you can control them in an easy way, so you will learn how to control them without worrying about accidents.
The DJI Mavic Air 2 is one of the best options to consider if you are looking for a drone that allows you to get professional recordings. Enjoy recordings in enhanced 4K quality so that all your content is seen in the best details. Undoubtedly one of the best purchases you can make if you like aerial recordings. Next, discover the most interesting features of this product.
Features of DJI Mavic Air 2 drone
4K/60fps recordings
One of the main features of the DJI Mavic Air 2 is that it can get native 4K ultra-sharp video quality, so no matter what you want to record, this drone has impressive video quality. You can record sunset, nature, cities, and of course, you can also get amazing sports recordings. This drone can not only take amazing 4K videos but also can take high-quality photographs. Each photograph has an incredible resolution of 48MP which guarantees photos with more detail and more realistic colors. Another amazing feature is that you can live stream with 1080p HD video quality, this is one of the few drones that allow you to do that.
Improved battery life
As you know, battery life is one of the most common problems in drones, although technology has advanced significantly in recent years, there are few drones that have improved in that aspect. The DJI Mavic Air 2 has improved battery life so you can use your new drone for up to 34 minutes on a single charge, which is much better compared to the 20-25 minutes that many brands usually offer. All this means that you can get professional recordings for longer without worrying about the remaining battery. Remember that it is possible to buy additional batteries to continue using your drone in case the main battery is discharged.
Smart tracking
One of the reasons why many choose a drone is because you can get amazing sports recordings. The DJI Mavic Air 2 has object tracking features so the drone can track a specific object (people, animals, cars, bicycles, and more). Remember that you can use this drone at a distance of up to 10km and still get the video transmission, so the maximum distance has also been significantly improved. Keep in mind that this drone will likely need a license, so make sure you don't disturb your neighbors. 4k/60fps recording allows you to get amazing sports recordings that you can upload to your favorite social networks.
You can buy this item here on Amazon
We are influencers and brand affiliates.  This post contains affiliate links, most which go to Amazon and are Geo-Affiliate links to nearest Amazon store.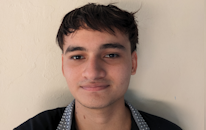 My name is Joel! I love to read, I go to university like most people my age.
In my free time I usually train boxing, I love music, I also know how to play the guitar and the harmonica.