If you're into traveling or going to new places, you know how great a selfie stick can be. You can get a far angle or catch the scenery in a breeze. There are some great deals currently on selfie sticks that you don't want to miss.
Blitzwolf BS10 Selfie Stick Tripod
This selfie stick is not only a selfie stick but it's also a tripod. This two-in-one combination is the best of both world for photography enthusiasts. The Blitzwolf BS10 selfie stick comes in a variety of colors and works with almost all Bluetooth compatible devices. It can hold your phone without toppling over, even though it's thin enough to fit into a backpack. You can take it anywhere you want to go and bring out out easily whenever you need it to capture the good moments in your life.
Features:
Comes in three colors: black, white, and gray
Works with iPhone 11/Xs MAX/XR/XS/X/8/8 Plus/7/7 Plus/6s, Galaxy S10/S9/S9 Plus, More
About 24 hour working charge before needing a recharge
Rechargeable lithium battery
6oz upgraded aluminum alloy selfie stick
Can extend to between 7.68-32.5inch
Get 10% off with code: DRAGONBS10
Date: 2020-9-8 09:00 PDT~ 2020-9-14 23:59 PDT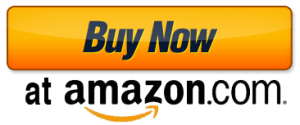 Blitzwolf BW-BS3 Sports Selfie Stick Tripod
The Blitzwolf BW-BS3 sports selfie stick is also a tripod combination as well. It can rotate four different ways so you can get the right angle from anywhere you want. The battery life on it is impressive with the ability to take 50,000 selfies before needing a full recharge. It has full customizable options so you can get the perfect shot. You can adjust the height or the size quickly and easily.
Features:
Compatible with Gopro, iPhone x 8 Plus 7 6 6s, Plus Android Samsung s9 s8 s7
5.6oz weight
7.8″ folded size
Internal 65mAh rechargeable lithium battery
Clip $2 off coupon on-page and apply the promo code DRAGONBS3 ( 10% off ). Total save 19%.
Date: 2020-9-8 05:00 PDT~2020-9-14 23:59 PDT