Before I start with my review of the film I wanted to say that I have read nine other reviews of the film both positive and a few negative and I wanted to tell my readers right from the start that this film is similar in many ways to Dances with Wolves, The Last Samurai with some elements of Final Fantasy: The Spirits Within mixed in there.
There is no IMAX or 3D theater within fifty miles of my house so I saw the movie the traditional way in theater without 3D glasses or IMAX screen. I heard from some that the 3D experience is mind blowing and others that the 3D glasses can hurt your eyes and cause serious strain and headaches for wearing them for such a long film.
After seeing Avatar last night in theaters with my wife and six year old I can honestly tell my readers that this movie is now among my top five of all time. If you let it, the the movie will completely immerses you in the world of Pandora and you will learn and witness a culture and people that though inspired by Native Americans and other Earth civilizations is entirely different and more in tune with the environment and nature around them than anything possible here on Earth.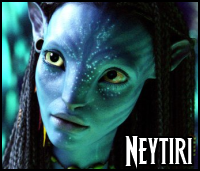 James Cameron had hired a linguist to develop a completely new language for the Na'Vi and you as an audience feel as if you are watching a real culture and people rather than the stunning CGI effects of these giant feline like humanoids. From the earliest scenes where the marines, ships and equipment are very reminiscent of James Cameron's Aliens which also starred Sigourney Weaver you learn why humans have travelled and keep transporting back and forth between Earth and the moon known as Pandora. The world in which Pandora rotates could very well have been Neptune as it is a blue gas giant that is always in the sky above the jungle planet.
I wont' go into the details of what the film is about as you can read that from IMDB.com, but instead focus on what I liked about the film, and I can honestly tell you that there was nothing I didn't like about the film. The world of Pandora is beautiful and mysterious but extremely deadly, not only to human beings who can't breath the toxic air, but the animals and creatures inhabiting the world are a danger to the Na'Vi themselves.
I loved how the Na'Vi people had a symbiotic relationship with the world around them, and by having a kind of neurological link system at the extension of their hair they were able to physically link to creatures and plant life around them and be able to communicate telepathically with those objects they "linked" to. This was something I had not witnessed in the film before and was truly creative and inspiring.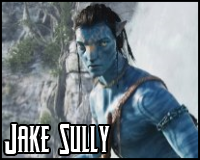 The film goes one step further to express that all living things are connected and that the souls of the dead still live on in the life around us. They live and pay homage to the tree of ancestors which literally contains the souls and spirits of the people who have lived before. Jake Sully the marine paraplegic who connects with the Avatar originally created for his twin brother connects with it and can hear the voices of the past people at one point in the film.
I fell in love with the Na'Vi as a people and literally was captured by the romance that slowly bloomed between Jake Sully and Neytiri as she was tasked with showing him the ways of the people. It was very much like The Last Samurai except rather than being peaceful, Neytiri is savage, powerful and rash.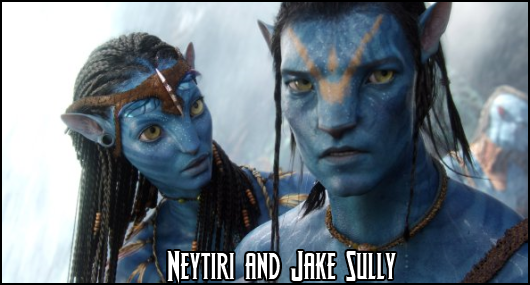 Much like Dances with Wolves, Jake Sully falls in love with the people and becomes a part of them willing to side with them against his own people (A truly difficult task since he is only there by connection of technology and when the plug is pulled his Avatar body falls to the ground lifeless, while his weaker human body is helpless to assist the Na'Vi).
Unlike those other films I compare it to where Technology and advanced civilization reign supreme, the world of Pandora herself will not let that same fate happen to her. The film has a climactic and triumphant ending that ironically leaves an audience of humans cheering that the humans were defeated by an alien race.
Avatar is a movie for anyone who loves Fantasy movies, Science Fiction Movies, Cultural Drama's and more, at two hours and forty minutes I was standing with the audience applauding at the end and wished the film had been longer. Dragon Blogger rates this film 5 out of 5 stars and is among one of the best films ever made as both a Sci-Fi film and the story of a culture being attacked and overrun by an advanced society not taking the time to understand and learn about them. This film had some scary moments and bad language scattered throughout, but my six year old was able to watch the film unscathed and if you let your kids watch Iron Man then they should be fine watching this film.
-Dragon Blogger
Get free demos for istqb dumps and pass4sure ccnp exam with 100% guaranteed success. Our best quality Testking 352-001 prepares you well before appearing in the final exams of Actualtests 400-101 & COMPTIA .
I have been obsessed with computers, tech, gadgets and games since the early 1980's having grown up on the Commodore 64 and Amiga computers.
By day I work in the IT Security Industry and have been in IT for over 20 years. On my spare time I am a Vlogger, Blogger, Streamer, Gadget Reviewer, affiliate marketer, influencer and entertainer. I am also an avid movie fan, TV Show fan, Anime fan, video game fan and fan of trying anything and everything new.