Dropbox is a fantastic cloud storage app that lets you easily transfer documents, music, images and more between your PC and countless mobile devices.  At the moment the Dropbox application in the Amazon app store doesn't support installation on the Kindle Fire, but this article will show you how to install Dropbox manually on your Kindle Fire so that you can sync files between your PC and Kindle Fire with ease.  If you don't have a Dropbox account yet, then get Dropbox now first and setup a free account before you follow the instructions below.
Step 1 – Allow Installation of Unknown Apps
Go into your Kindle Fire settings and enable "allow installation of unknown applications".
Step 2 – Install ES File Explorer from Amazon App Store
Download and install ES File Explorer from the Amazon App store, this application lets you browse the file system on your Kindle Fire so you can select and install .apk files which are packaged android applications.  (Similar to .exe files on Windows).
Step 3 – Download DropBox .APK Manually
Go to https://www.dropbox.com/android manually and download the Dropbox .apk file directly to your Kindle Fire.  You can do this by opening your Silk Browser and downloading the dropbox APK directly to your Kindle Fire or downloading it to your PC and transferring it to your Kindle Fire via USB.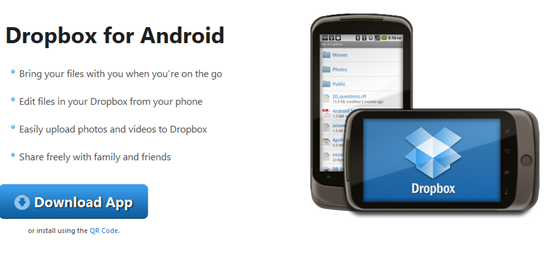 Step 4 – Install Drop Box
Click on the Dropbox.apk icon in the ES File Explorer, it will appear under your "Downloads" folder if you downloaded directly from Dropbox.com/android URL from your Silk Browser.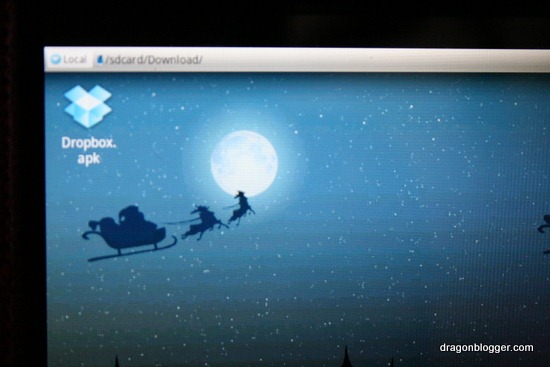 Step 5 – Start up Dropbox and Sign In
Start up Dropbox and sign in or register if you are a new user.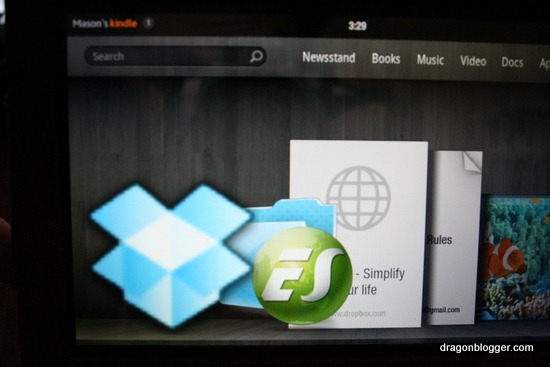 Once you have Dropbox installed and are signed in you should see all of your folders, images, files that you have access to from your PC as well.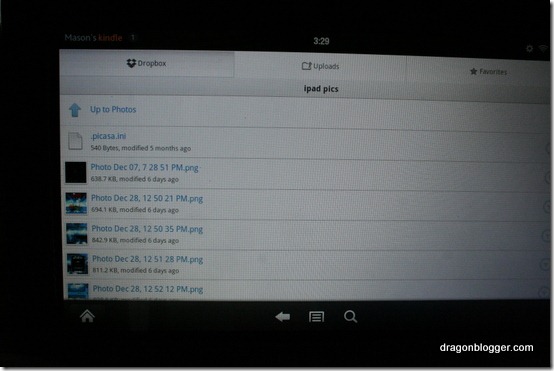 Until the Dropbox application is registered in the Amazon App store as compatible with the Kindle Fire, this is a a workaround for getting Dropbox to work on your Kindle Fire.
-Dragon Blogger
[easyazon_block asin="B004HN2FY0,B0051VVOB2″]