Piece by Piece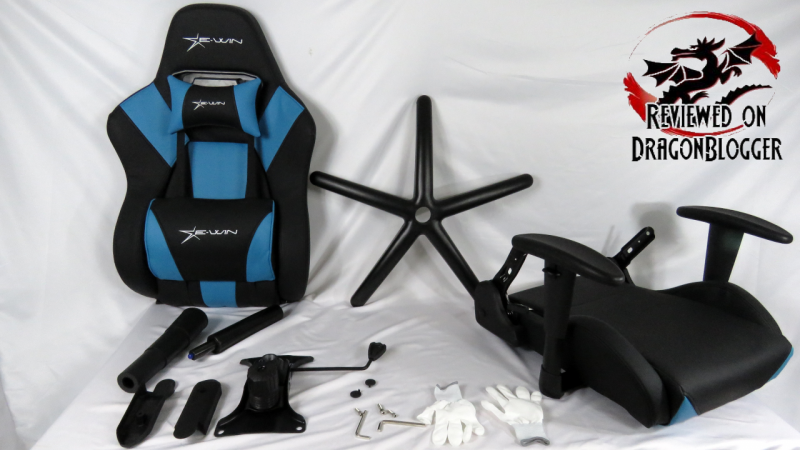 This was the full set of components I pictured before, but I will break it down a little.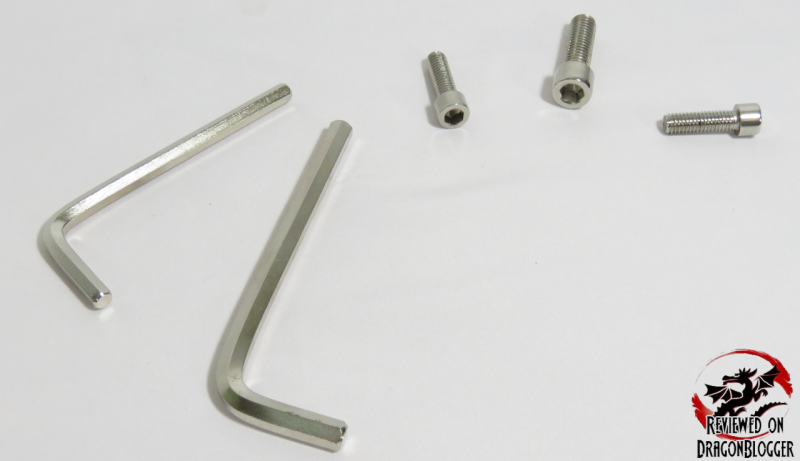 To start it off, we find 2 Allen wrenches and 3 Allen screws.  The Allen wrenches are different size for the 2 sizes of screw.  I never ended up using the middle screw, but there are other screws you will need to remove to install the Tilting/Piston Light Height Adjustment Mechanism.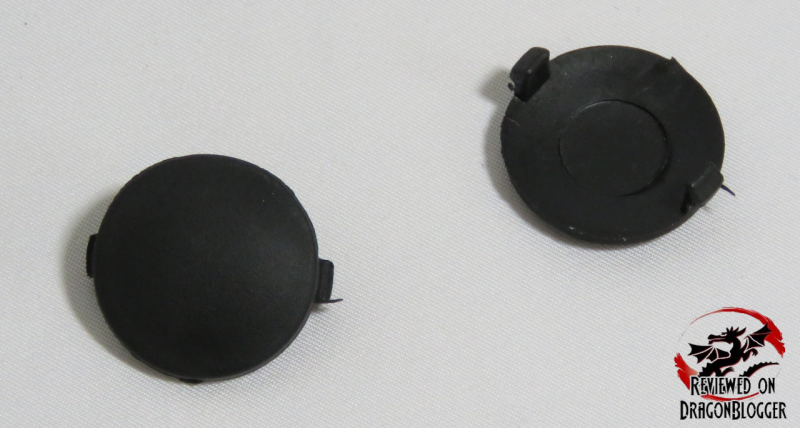 Screw caps to cover the screws that screw in the seat into the backrest.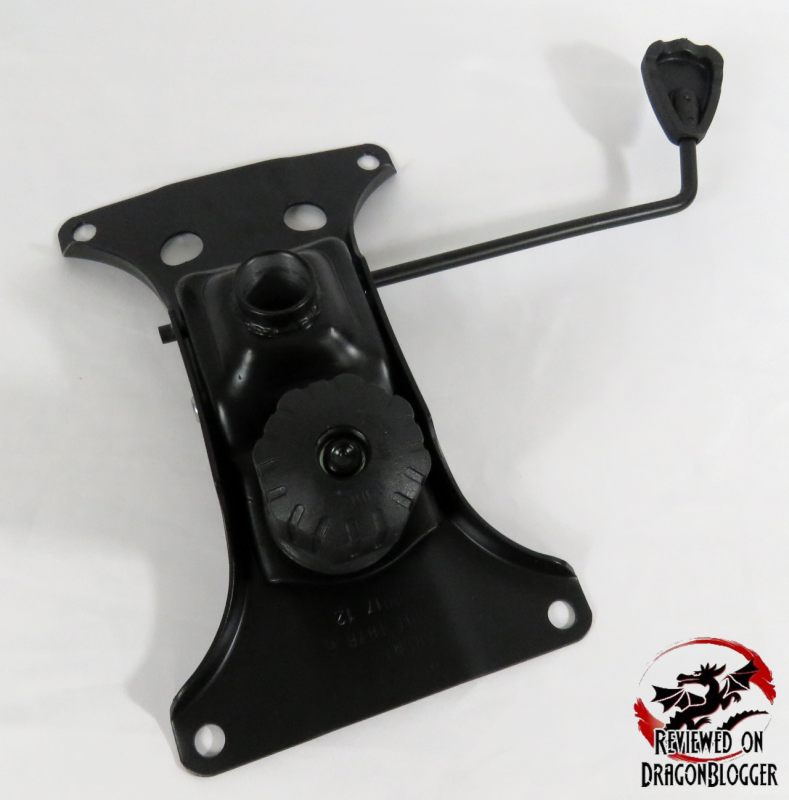 Here is the Tilt/Piston Lift Height Adjustment Mechanism included.  The unit's handle acts as a Tilt locking mechanism and the knob is a tilt tension control allowing to control how quickly or slowly you can lean back and forward.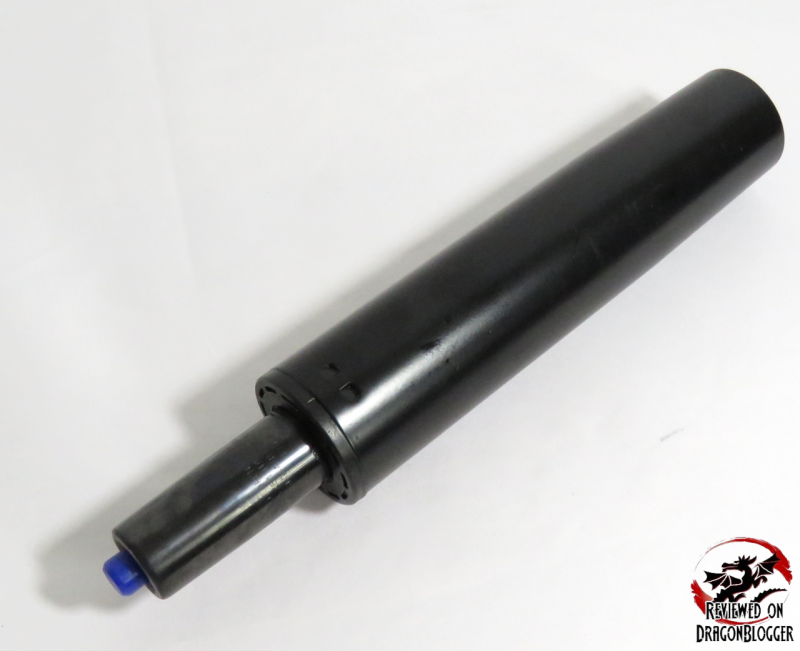 120MM Class-4 Gas Lift Piston supporting up to 330lbs (150kg).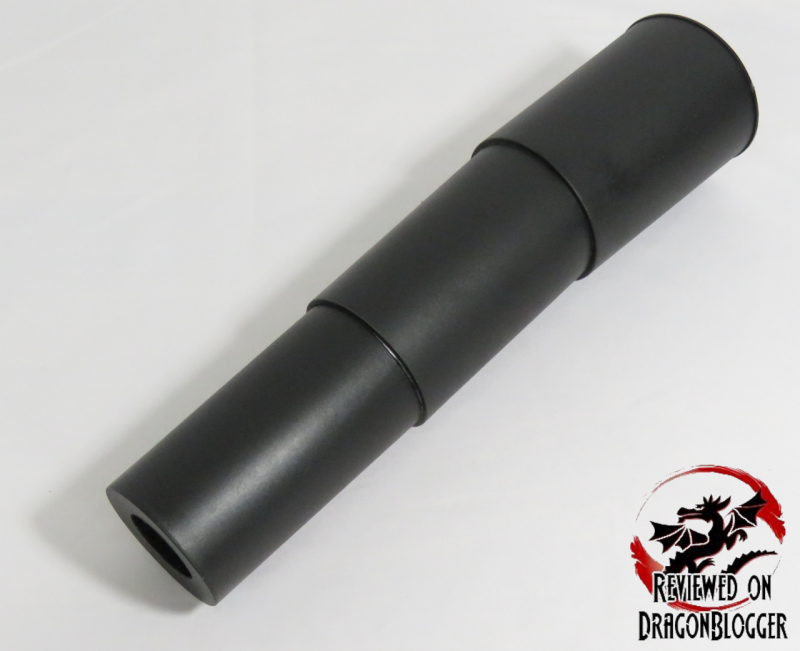 To make sure you don't get all oily or the piston gets dusty, the package includes a telescoping lift cylinder dust cover shroud.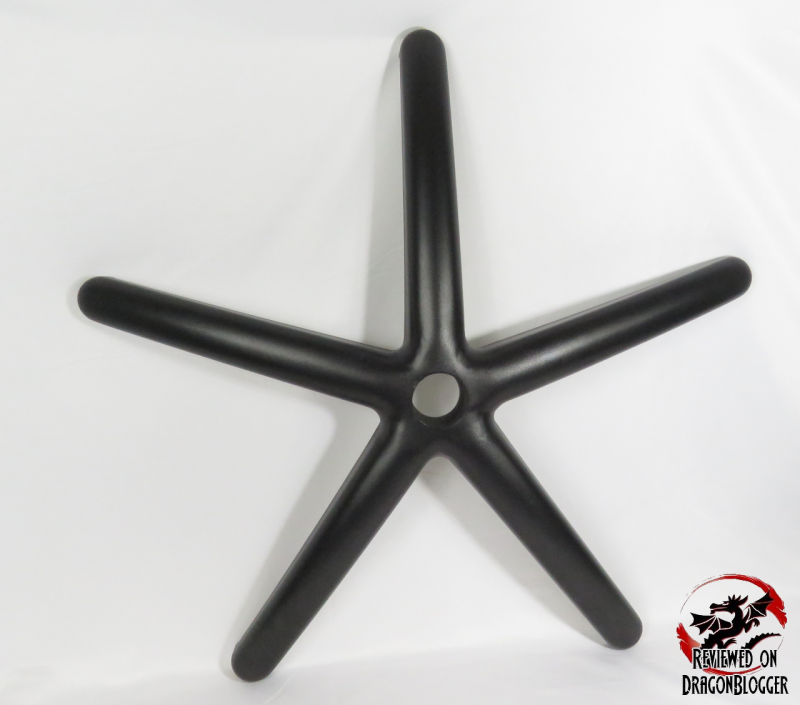 To keep everything firm, the five-star base is made out of sturdy aluminum.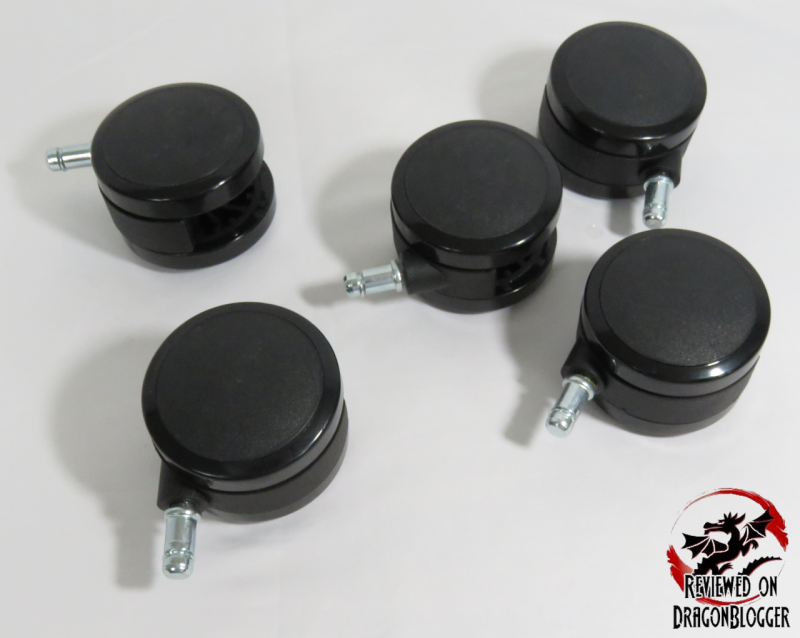 To keep you rolling and to fill up the five-star base, the package includes 5 x 3" Polyurethane Casters.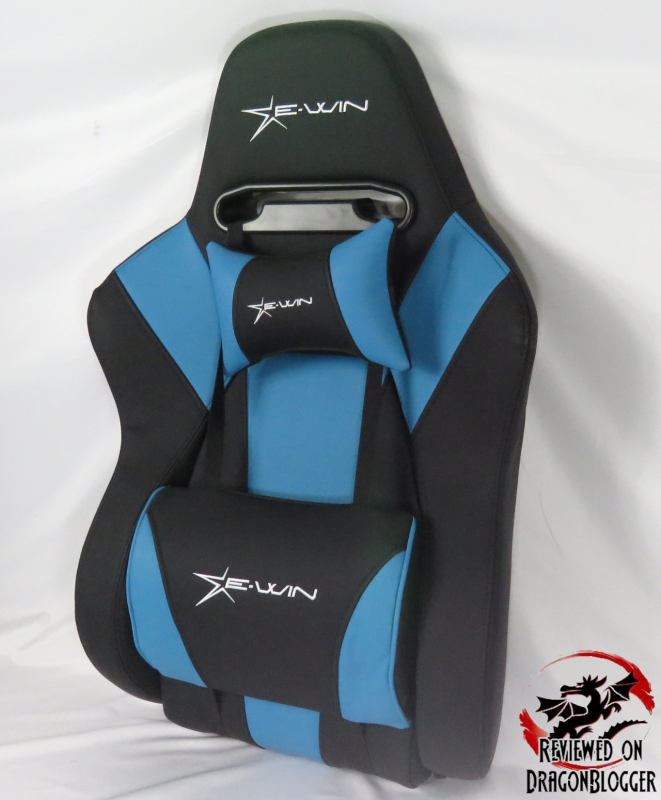 I was saving the cushy stuff for last, but here is the backrest.  You will notice, the back rest comes with the lower lumbar pillow and the neck pillow strapped on.  They can be removed and they can also be adjusted up and down, it came together when shipped.  If you wanted to you, you could also remove them.  Each pillow comes embroidered with the E-Win logo as well as the head rest which is built into the chair.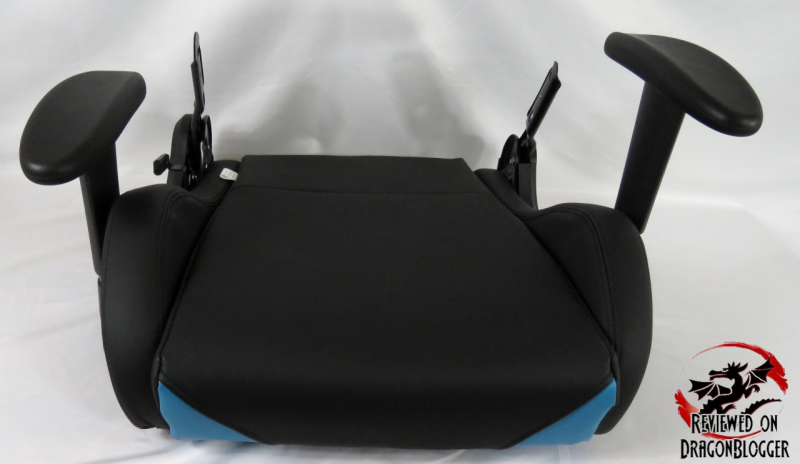 The seat of the chair, includes side pads to keep you comfy in the chair as well as the armrests.  In the rear is the portion to attach the backrest to the seat.
So let's put this all together in the next page, Building the E-Win Hero Series HR-BC3D.