We are influencers and brand affiliates.  This post contains affiliate links, most which go to Amazon and are Geo-Affiliate links to nearest Amazon store.
When it comes to gaming accessories, there aren't that many that can make a difference quite like a gaming chair. A gaming chair can completely transform the gaming atmosphere and make the whole experience much more immersive. However, buying the wrong chair will not only cost you, but might actually affect your gaming in a negative way. Here are a few simple tips to find the perfect gaming chair for your needs.
Know the Different Types of Chair
The first thing you should know is that no 2 chairs are the same and there are different types of chairs on the market, all with their own set of specificities, pros and cons.
Rocker gaming chairs, for instance, sit directly on the floor, are L-Shaped and have no wheels or legs. They are usually very comfortable but aren't the best if you're sitting at a desk, which doesn't make them the ideal choice for PC gaming.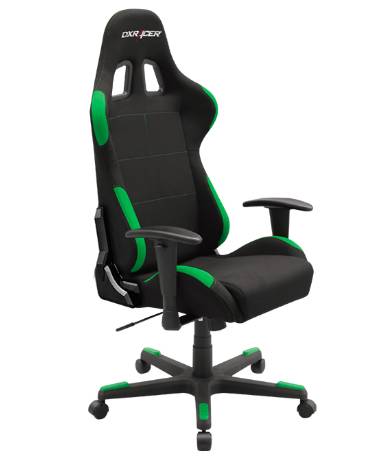 Among all the different types of gaming chairs, Pedestal chairs and PC gaming chairs are the best according to WiredShopper. PC gaming chairs usually are very similar to regular office chairs but are made from different materials. Some are even made from the material you'll find in racing cars. They're also very stable and some will allow you to lean back 180° without falling.
Traditional pedestal gaming chairs will usually be very similar to rockers, with the addition of a pedestal. If you prefer swiveling around and sitting high instead of rocking, then they would make a better choice. You could also go for a racing game chair if you're into racing games. Some come with pedals, knobs, and steering wheels for a more realistic experience.
Now that you know more about the types of racing chairs, let's look at some of the features you should be looking at when buying.
Material
If you're going to buy a game chair, you want it to last you a long time. If it isn't made from the best materials, this will affect its quality and durability. Make sure you check what kind of cover material the chair is made from, the type of padding, and features like the legs and frame also.
Comfort
Since you're probably going to spend a lot of time in that chair, it should be comfortable. A good ergonomic chair will provide maximum comfort while reducing stress and pressure on your body. Clunky chairs with excessive padding aren't always the most comfortable however, so make sure you check a few reviews and ask for second opinions before making your choice.
Game Compatibility
Another extremely important factor when picking a gaming chair is compatibility. The last thing you want to do is spend hundreds on a chair only for it not to work with your system. If you have an older or obscure console, make sure that you check which systems the chair is compatible with before you even think of buying it.
All those tips will help you find a great gaming chair in no time. Make sure that you double check this list before making your next purchase to make sure that you pick the perfect chair for you.
We are influencers and brand affiliates.  This post contains affiliate links, most which go to Amazon and are Geo-Affiliate links to nearest Amazon store.
I am interested in all things technology, especially automation, robotics and tech that helps change how society will live in the future.