In my Make Money Online page I focused on programs that specifically pay bloggers to write sponsored reviews, do promotions on Social Media and covered the CPA/CPC programs like AdSense, Chitika, Kontera, Infolinks and more.
I only briefly touched on programs that help you earn money by hosting video content, and I wanted to showcase some of the ones I have tested over the years and which ones I still currently use occasionally.
One note, all of these programs work best if you run a self hosted WordPress blog or CMS system, as you cannot embed script code in WordPress.com free blogs which blocks you from trying these programs.  One major reason why I recommend you setup a BlueHost Hosting Account and start your own self hosted WordPress blog.  I am running a special right now, where I will help you migrate to a self hosted WordPress blog for a very low rate.
Programs That Pay You to Host Video Content
Unruly Media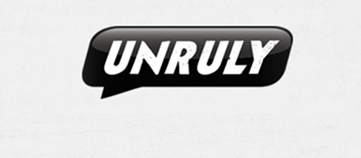 Unruly Media was one of the first platforms I joined to see what they were all about, they have opps regularly that pay various rates that say average between 6 and 8 cents per video view.  The program has many different choices for International bloggers and is one of the few that easily shows you which countries are eligible for which opps via the small flag symbol at bottom of videos.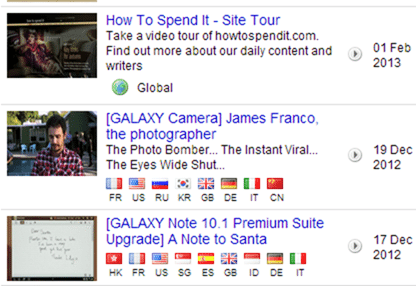 When you get an offer from Unruly Media you simply accept the campaign and customize your video player size, then are provided with the script embed code you use to embed the video inside a blog post.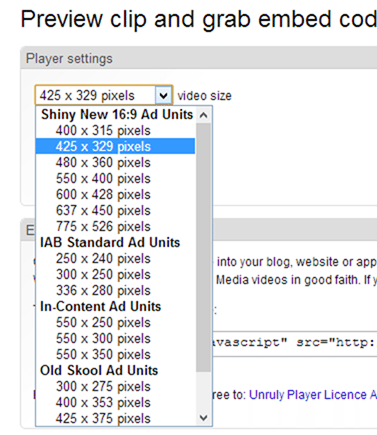 You also get a preview on how the player will look as well as a link to advertiser which is required for the player as well.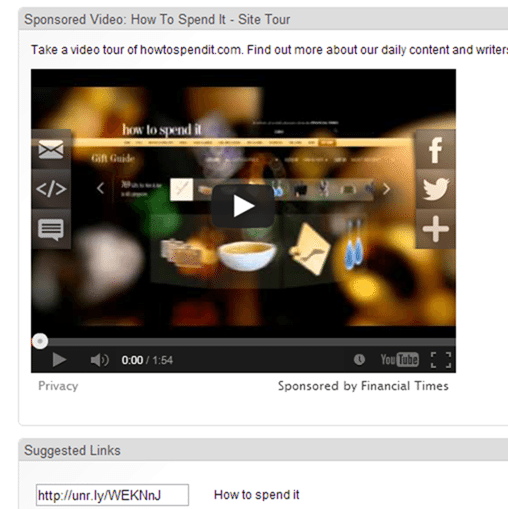 Now, Unruly Media can also pay for sponsored video showcasing as well and sometimes gives you opportunities to earn a flat rate in addition to the cost per view.  In these rare cases I was able to earn some extra money from hosting sponsored video's and here are some of my earnings.

Ebuzzing

Ebuzzing is another platform that showcases video opps you can embed in your site for a cost per view, but also has programs to share video's on social media as well.  Ebuzzing has separate websites and accounts depending on which country you are operating from, if you are in the U.S. or Canada you will use Ebuzzing.co.uk, France, Italy, Spain, Denmark…etc have their own Ebuzzing platforms and you have to create a separate account on them.  The account is not the same so separate accounts exist on each country site (like Amazon affiliate country sites).
Like Unruly Media, eBuzzing shows what languages are eligible right where the opp is.

Ebuzzing also sometimes offers reviews, featured showcases where you may be sent more information and specifically review a product or service in addition to hosting a video.  This can lead to more earnings as well, here is a snapshot of some of my earnings from eBuzzing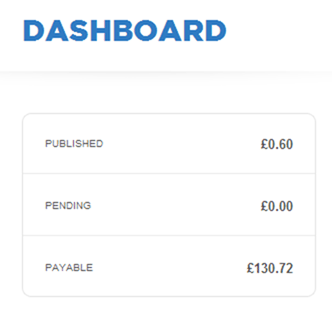 Playwire

Playwire is another program where you can earn from Video Plays and works a little differently than the others.  Unlike Unruly Media or Ebuzzing, with Playwire you have to constantly check the "Sandbox" and look for videos that interest you and that you may want to embed on your site.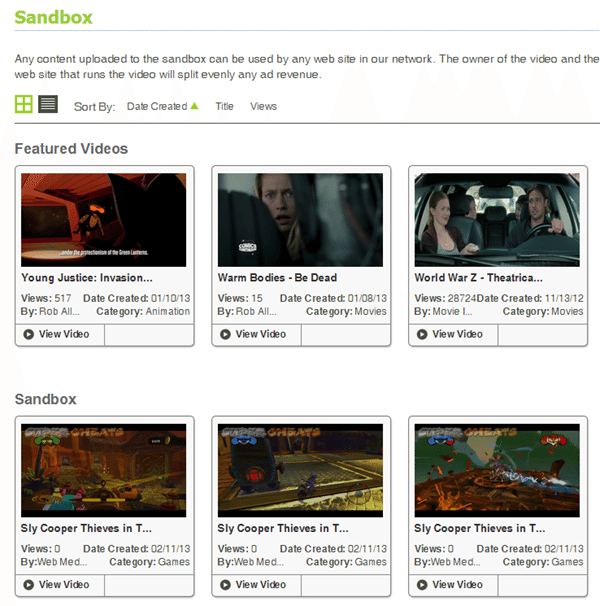 Playwire has much more emphasis on movies and video games so this is perfect for a gaming or movie blogger.  You simply find the video that you like, watch it and if you like it and want to host it, you click add to my library.

Once the video is added in your library you set a default custom player, or a specific one for this video and then get the embed code to host it in your blog post.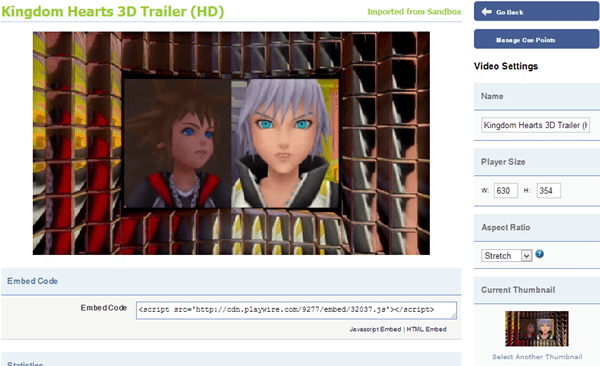 The thing that makes Playwire different is that you also get to upload and add your own videos to the sandbox, what happens then is that Playwire will offer that video out to others who can take it and embed it in their own sites.  They add advertising to the video so you earn as well as other publishers earn from the video views on your video.  This basically means you can earn not only from being a content publisher, but also being a content creator and offering it for others to publish on their sites.
I wish Playwire integrated more easily with WordPress and had a plugin that allowed you to view the sandbox and instantly accept and add video to library.  I also wish that there wasn't the extra step of adding the video to your library, but the video gave you the embed information with your default settings right away on the video sandbox page. However, Playwire always has constantly updating information and if your blog is an entertainment or gaming blog, this is worthwhile to add as a way to potentially earn from some video plays by also helping showcase others video's.
Playwire also has a YouTube sync so when you upload video's to Playwire they auto upload to YouTube as well and are available in both locations so it saves you time.
Playwire doesn't offer any specific opps or reviews for individual payout that I am aware of but has more video offerings in the sandbox than any other video program I have checked out and is the only one that really works well with gaming and movie blogs.
Summary
These are just 3 of the sponsored video partners I have used over the past few years that I like and endorse.  If you have one that you are using that isn't listed, be sure to share and I will let you know if I have used the service or if I haven't signed up and tested it before.
As mentioned, these services like many others require you have a platform that can handle script embed code, self hosted WordPress blogs are what I know and have been using for over 4 years to earn my income from my various online entrepreneurial efforts.  For more tips on how to make money online from your blogs click on the make money online link which has 22+ programs I have reviewed, all cost nothing to sign up for and pair you with advertisers or pay you for views/clicks of their advertisements.
I have been obsessed with computers, tech, gadgets and games since the early 1980's having grown up on the Commodore 64 and Amiga computers.
By day I work in the IT Security Industry and have been in IT for over 20 years. On my spare time I am a Vlogger, Blogger, Streamer, Gadget Reviewer, affiliate marketer, influencer and entertainer. I am also an avid movie fan, TV Show fan, Anime fan, video game fan and fan of trying anything and everything new.