This is a review of the Rugged Wireless For Outdoor/Shower with Built-in Microphone & Suction Cup & Snap Hook – Army Green color specifically.
Elivebuy has a nifty little Bluetooth Speaker that can hang, stick or sit just about anywhere.  The casing is also in a rugged form factor providing some, sometimes, needed durability for those that are a little rough on their equipment.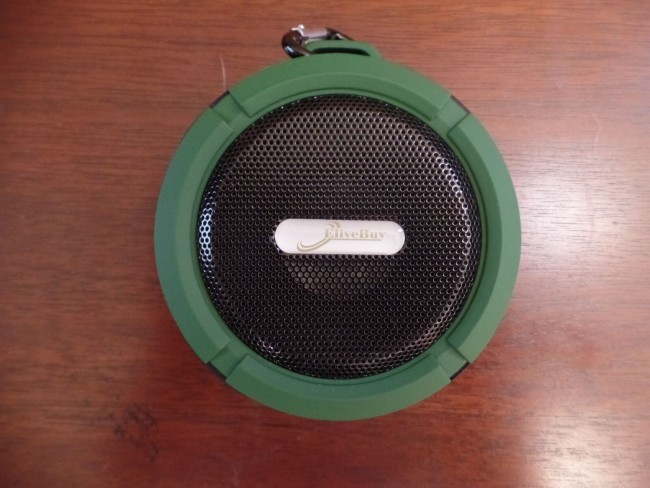 The rugged form factor is also compact and easy to clip or attach to almost anywhere.  There is a clip, little Carabeaner, allowing your to clip it to a belt or even a key chain.  It also has a rear suction cup that then allows you to attach to tile, windows, or almost any flat surface.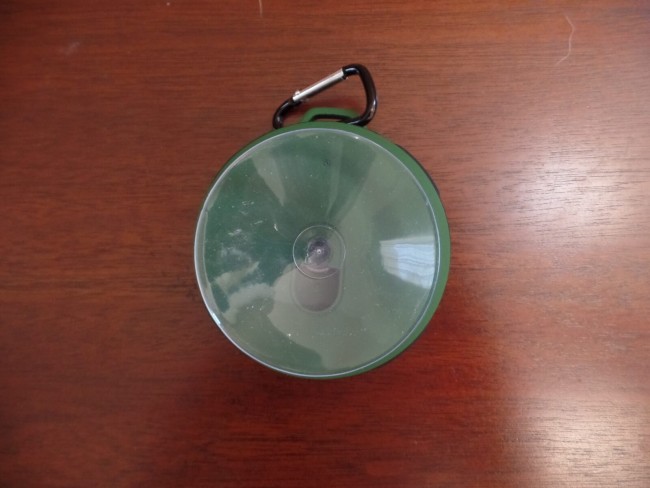 Along the outside of the speaker there are big and easy to access buttons for all the functions.
Power button: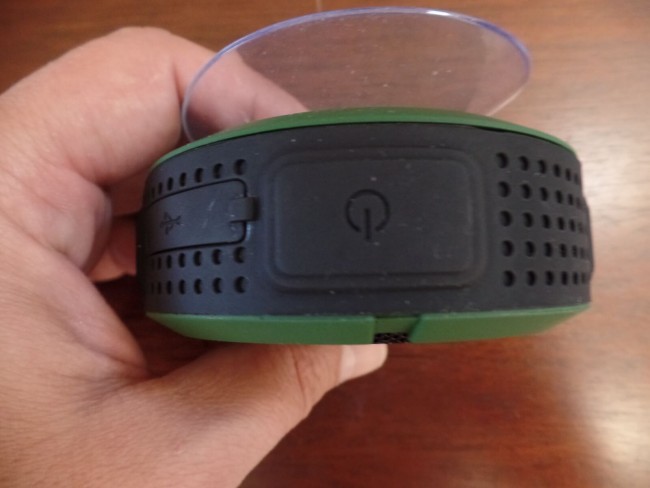 Cover USB port for charging the device.  With forward advance and back buttons.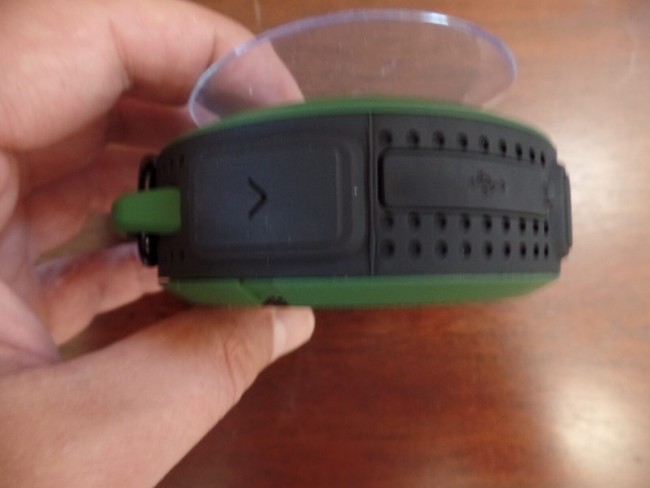 One button for play/pause and even answer a phone if that is the device connected.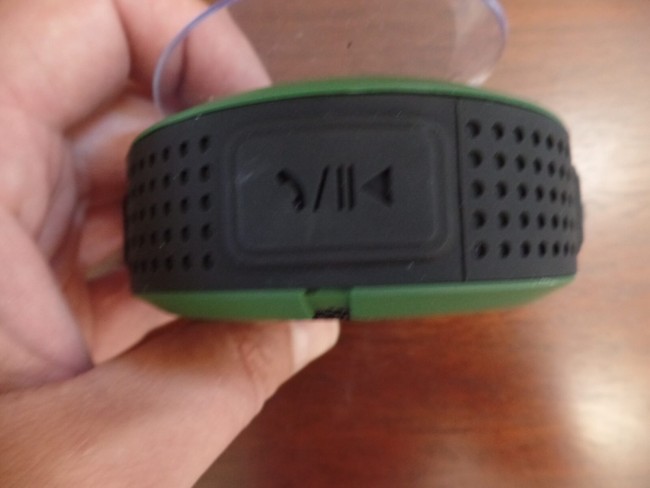 So once you get used to the order of the buttons you can easily operate the speaker and not even have to look at it. It is compact so the speaker is not going to make your ears bleed but it functions well for a shower speaker with no worry about water damaging the speaker.  The rubber ring around the edge where the buttons are also provides protection for the speaker if you happen to drop it somewhere.  I dropped it in my garage on accident and in my kitchen on purpose and I see no more wear and tear or damage to the speaker at all.  After both drops the speaker is still functioning as it did right out of the box.
Charging is as easy as plugging in the provided micro USB cable.  Pairing is also easy.  Turn it on and then look for it in your device you want to pair it to. With the Wireless Bluetooth 5 watt speaker the sound won't over power you but can hear music well and podcasts sound good.  Not a whole lot of bass or treble but it is clear and sounds decent.
For $14.99 on Amazon this is a great little speaker and worth the 4.5 stars.