I am a huge fan of Anker USB 3.0 Hubs and use 2 of them myself all the time, they provide exceptional USB transfer speeds and having 7 extra USB ports that are easily accessible on your desk instead of having to reach under your desk or the back of your PC save you time and improve efficiency.  Plus if you have a laptop or All in One PC with a limited number of USB 3 ports (1 in many laptop cases, or 2) then having a 7 port USB 3 hub offers you great flexibility.
Today we are offering readers a chance to win one of the Anker SuperSpeed 7 Port USB 3 hubs, this one retails for about $45 (ARV) and will hope anyone who has a need for some extra USB 3 ports.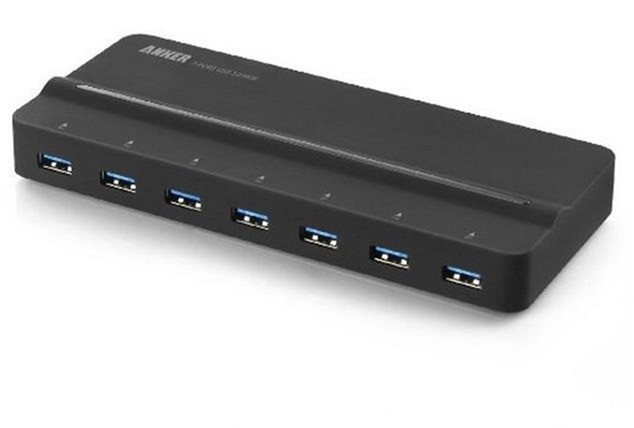 This giveaway is open world wide, but if you live outside the U.S. there will be shipping charges.
Enter to Win an Anker SuperSpeed 7 Port USB Hub
Who needs more USB 3 ports?