I am a huge fan of Otterbox cases as is our staff writer Brian Alford, I use them for all my previous models of phones and just bought a new Otterbox defender case for my iPhone 5S last week in fact as you can see in the picture below.  So when Otterbox offered to giveaway a smartphone case to one of our readers we jumped at the chance, and the best thing is, this isn't a specific case for a specific phone model either.  We were told that the winner of this giveaway can pick any Otterbox Case for any model of phone that is supported, so you can win one for yourself or a friend or family member if you don't have a phone model that matches the Otterbox cases.
I haven't had a chance to try the Preserver series cases to test the waterproof capabilities but I can say the defender series cases have saved my phone numerous times from accidental drops, the rubberized case that surrounds the phone is thick and combined with the plastic shell it helps protect your phone from the ever devastating impact on the side of the phone. I don't deliberately drop my phone on purpose, but it is dropped at least once per week and has never had issues or broken.
Honestly just less than a month ago I dropped my iPhone 4S in the toilet and wish I had a preserver or defender case on it, I had just a generic belt clip case at the time and the phone was a total loss. As a result the moment I got my replacement iPhone 5S, first thing I did was buy an Otterbox Defender case for it, though it isn't waterproof like the preserver, it does offer great protection as mentioned.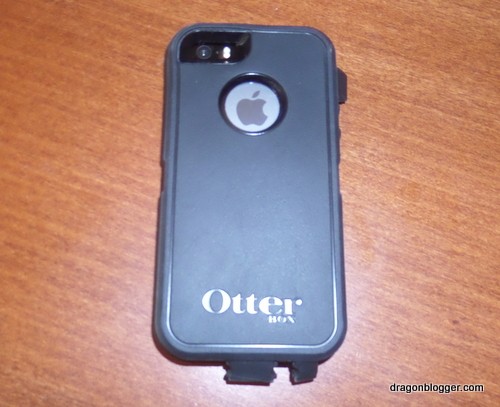 Enter this giveaway using the PromoSimple widget below, and also feel free to leave a comment telling us what Otterbox case you want to win.
Is it a Defender Series case?
Or maybe you want a Preserve Series Waterproof case?
Or one of the other great lines of Otterbox cases, you let us know which one you want to win!