This is the big summer giveaway for Dragon Blogger fans, we are giving away the Logitech G Pro Wireless gaming mouse which sports Logitech's Lightspeed Wireless technology which claims a blazing 1 ms report rate connection.  In addition this esports professional gaming mouse sports the HERO 16K Sensor which is Logitech's most accurate sensor for mice and it supports up to 16,000 DPI and 10x the power efficiency of other wireless gaming mice.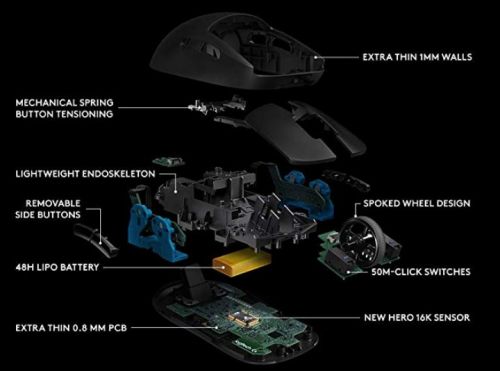 The G Pro Wireless gaming moues from Logitech was made for professional video gamers who needed the most accurate, fastest and most comfortable mouse for those pro game tournaments.  The mouse has a super thin endoskeleton and strong outer shell that is also very lightweight, so lightweight in fact this mouse weighs only 80 grams.  The mouse also has 4 removable (that's right you can remove them) side buttons allowing you to customize the extra buttons if you need them and get rid of them if you don't want them.
The G Pro Wireless is wireless, but includes a 1.8M charging cable for charging the mouse or using it while wired.  Logitech claims a 50 million click durability on the G Pro Wireless gaming mouse as well.
Enter to Win the G Pro Wireless Gaming Mouse
Logitech G Pro Wireless Gaming Mouse Giveaway

Giveaway Rules Update:  In addition to the standard giveaway rules, there is some minor items of note.  First, if you live outside the continental US you will be responsible for shipping costs, or you have to gift the mouse to a US shipping location to receive it.