I received this gaming mouse from Etekcity.  It came in a nice box and inside was the mouse along with an instruction manual and the driver CD.  You can use this mouse right our of the box but it is best to set up the buttons to how you would like them to work. Setting this up only takes a few moments.  There are 6 programmable buttons.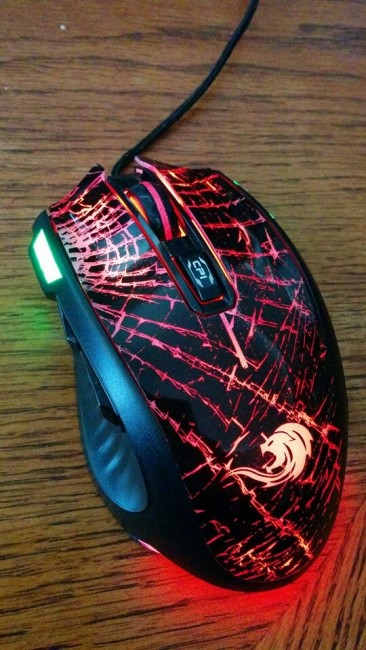 It comes with adjustable LED features that you can change at any time using the CPI cycle button. It has a cracked glass look on the top and bottom and when the lights change color it shines through the clear spots.  The light will turn off when my laptop goes to sleep.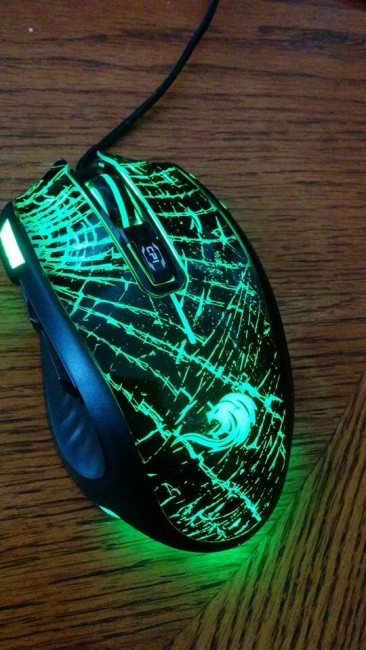 The cord is long and has a Velcro tie attached so you can bundle up and keep any excess out of your way. The cord also has a tight threading over it as to protect it better than your regular thin plastic ones. The mouse itself is smooth and comfortable to use. All the grooves fit comfortably with my fingers. I have had no issues with buttons sticking or not working. For the price this is a great mouse.  The mouse has 6 programmable buttons and you will want to go to the Etekcity Driver Download page and get the software to configure the mouse.
Specifications
1. Size: 4.8 x 2.9 x 1.5 inch / 121 x 74 x 38 mm
2. Interface: USB 2.0/3.0
3. Compatible with Windows XP/Vista/7/8/10
4. Sensitivity: 400/800/1600/3200 DPI
5. Micro Switch: 3 million button clicks
6. Sampling Rate: 3600fps
7. Power: 5V ≤100mA
8. Durable 6 feet USB cord
9. Speed: 70in/s; 30G Acceleration
10. Polling rate: 125/500/1000Hz/s

Package includes
1 x Etekcity Scroll FLY Wired Gaming Mouse
1 x User's manual
1 x Driver CD
It also includes a 1 Year Warranty by Etekcity, which is always nice.