Recently, Modiphius Entertainment released the PDF version of Fallout: The Roleplaying Game, their pen and paper tabletop RPG based on the videogame series of the same name. Available on the Modiphius Web Store and at Drivethrurpg, the game features Modiphius' 2d20 roleplaying system and creates a fantastic post-apocalyptic tabletop experience for players and Game Masters alike.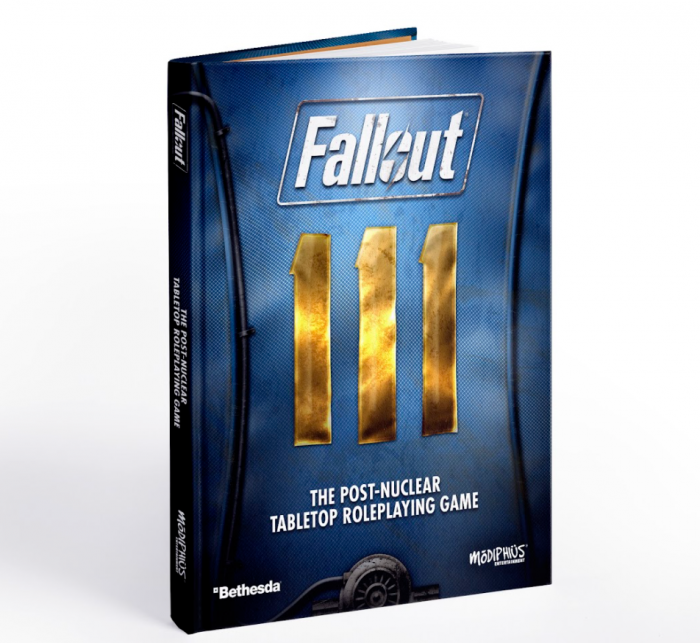 This digital version of the 438-page physical rulebook contains rules and lore for roleplaying in the Fallout world, as well as concept art from the Fallout videogames. Utilizing Modiphius' celebrated 2d20 cinematic role-playing system, the Fallout RPG will take players on an exciting journey into the post-apocalypse!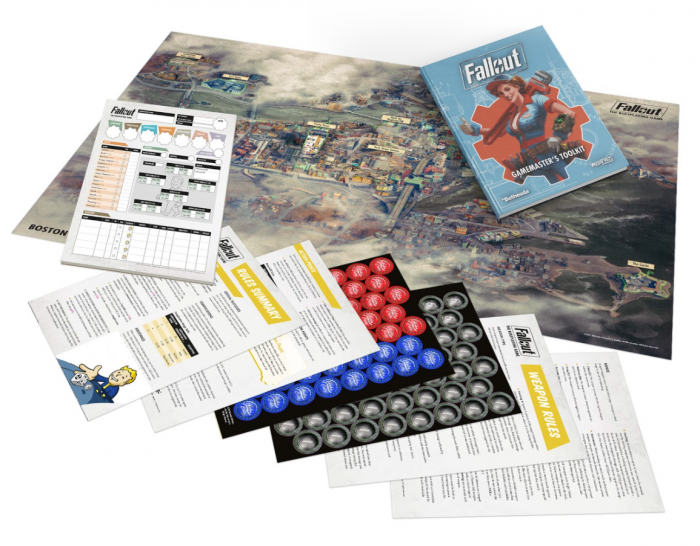 Create your own survivors, super mutants, ghouls, and even Mister Handy robots. Immerse yourself in the iconic post-nuclear apocalyptic world of Fallout, while gamemasters guide their group through unique stories and encounters. The 2d20 edition of Fallout is as close to the bottlecap bartering, wasteland wandering, Brotherhood battling excitement as you can get!
Immerse yourself in this genre-defining setting with the official Fallout tabletop roleplaying game.
Create your group of original characters including vault dwellers, ghouls, super mutants, and even robots. Tell your own stories of survival in post-nuclear America using a host of non-playable characters and horrifically mutated creatures.
Use iconic weapons, armor, chems, and items transferred straight from the video game. Scavenge the ruins of the old world and make your mark on the Wasteland.
Utilize the 2d20 System — a roleplaying rules set that supports both story-led adventures and detailed gameplay. Use Action Points to power your incredible wasteland wanderers, and augment their actions with your fantastic Perks.
Use an extensive catalog of creatures and characters from the world of Fallout.
Gamemasters can kick things off with story hooks immersed in the Fallout universe, roll and build random encounters from tables inside the book, and even randomly generate locations and loot for their players.
Includes the "With a Bang or a Whimper" 18-page introductory adventure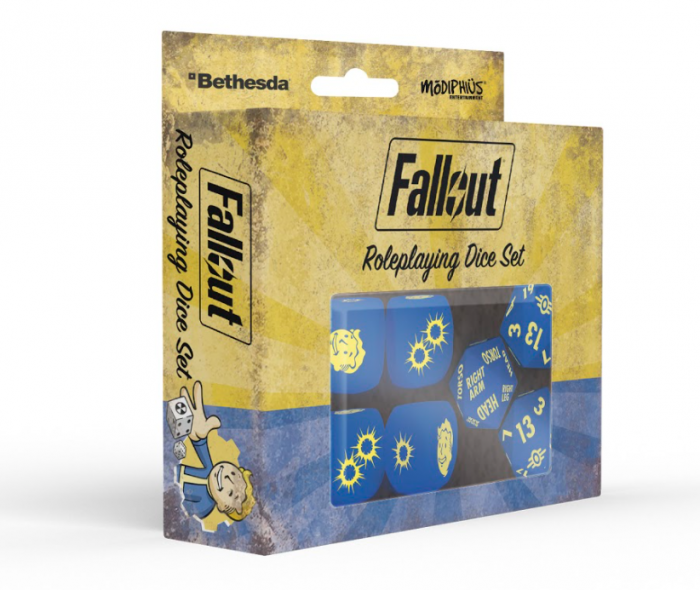 Keep current with everything Modiphius Entertainment by following them on Facebook, Twitter, YouTube, and the official website: https://www.modiphius.net.