Few things beat a good set of earbuds, especially when you're on the go. The wireless earbuds from Fansrock are a great option, especially for someone who isn't near a USB often since they come with their own charging case. Here's what you need to know if you're considering buying these earbuds:
Sound, Microphone, and Connectivity
Audio on the Fansrock headphones come through sharp. The bass isn't the strongest on these earbuds compared to a lot of headphones, but audio is sharp. There's a slight delay, so if you're watching anything, you'll notice that the voice lags about a second behind what you're seeing. Included are two microphones in the earbuds, so you can use them both or just one when you're on calls. On the outside of each earbud is a button that you can use to answer calls or start/pause your music.
Comfort of the Fansrock earbuds
One thing I love about earbuds compared to headphones is that they're so light. The Fansrock earbuds are incredibly light and you barely notice they're in. At a stunning 0.176 oz., you'll barely feel them. For me, they're built perfectly to fit in my ear so they don't push against any part of my ear like some earbuds do. Three different size ear caps are included so you can find the perfect fit.
Battery and Bluetooth
These earbuds have Bluetooth 5.0. The carrying case also charges the headphones on the go, giving you multiple charges when you're out. You get 4.5 hours of playtime out of each charge, and with a full charge on the case you can get 20 hours a day of playtime out of them before you need to charge everything. The headphones take about an hour to fully charge.
Overall thoughts and other features
The Fansrock earbuds connect by a magnet to their case, which was a small touch but something I really enjoyed. That way, if you're taking them out in a hurry, instead of trying to fumble around and get them back into the case, if you just get them close the magnets do the rest of the work and put them where they need to be. They're compatible with anything that has Bluetooth, giving you a ton of options for connecting.
Specs:
Weight: 0.176 oz
Bluetooth 5.0
Mono and stereo mode
Automatically pair
Portable charging case
20 hours of use (4.5 with each charge)
Built-in microphone
Sweatproof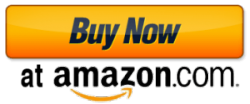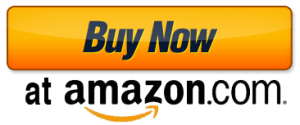 I received this product at a discount for the purposes of testing it and reviewing it.  All opinions expressed are truthful and 100% my own.
[P_REVIEW post_id=1081164 visual='full']