We are influencers and brand affiliates.  This post contains affiliate links, most which go to Amazon and are Geo-Affiliate links to nearest Amazon store.
'Technology,' a common word showcases different evolutions daily, expanding its boundaries at an exponential pace. The good news for us is every day it can do something new, so the limit to what's possible does not exist.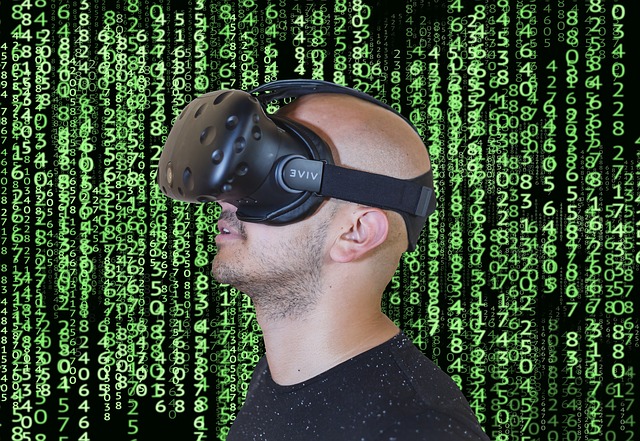 Image Source pixabay.com
Presently, we all know the benefits of VR and AR, allowing people to work through various scenarios and experimentally learning how to handle them in the real world. Not just entertainment (Pokemon Go, Snapchat filters, Microsoft Hololens), from data visualization to healthcare, eLearning to the military, exploration of space, and retail to event management, every industry has its share of layering the digital content in our physical world. The IT industry has a lot more to serve the universe with its outstanding experiments executed with a stiff back of structured procedures and management. The role played by ITIL Certification acts as a gold standard of IT practices enabling you to make an active contribution in the digital world, revolutionizing day after day.
Augmented Halloween Bugs to Scare and Educate
Being escalated in a special Halloween edition of The New York Times, readers are led to the "Monsters That Live On You" feature, which presents a series of real-life parasites and pests up-close via a QR code in the print edition of The New York Times. The digital world is going mobile where the Times augmented reality can be well experienced via the iOS and Android app on ARKit and ARCore compatible devices. The featured creatures viewable on apps include the influenza virus, face mites, bed bugs, a housefly, and a cockroach that can be placed in the reader's space using the horizontal surface detection capabilities of the respective AR toolkits. Adding a little entertaining enhancement to a story, virtual bugs crawl along the screen as users browse through accompanied by an AR monster. To a surprise, the creepy and frightening experience mixed with education is one of its kind giving precise knowledge about the subject in a rotational graphical view.
Raindance Film Festival Upgrading VR Storytelling
The tech trends really got excited with the London's Raindance well-established and well-respected independent film festival combining the AR/VR techniques with entertainment. People can feel comfortable coming in and discovering content they wouldn't have come across otherwise, accounting the reason why VR pieces suit it so well. Punters who pay to experience the whopping 9 hours of VR content at the festival get immersed in the new stories and new experiences made possible with the 360-degree view. Sound, mixed creatively and powerfully, with visualization merely means that the imagining, meeting, traveling, practicing, learning all happens inside the mind from the comfort of a room. With a real-life analogy, virtual reality possesses the power of making you feel like you're in another world  where, for a moment, everything around you fades away making you become a part of someone else's story.
Mayo Clinic Join Hands with AR/VR Simulators
AR's educational value also stretches its arms towards educating doctors and acknowledging patients in the medical spectrum. Currently, less than 0.5% of the world's surgeons have access to quality training simulations. This raises the need for multiple organizations to provide hospitals and health institutions with custom-based apps for visualizing patient health infographics in augmented reality. The general focus being on the surgery area, Mayo Clinic in collaboration with Fundamental VR look upon robotics and patient-specific simulations derived from the digital data and 3D modeling. Relative to the healthcare sector and surgery domain, the simulators work in conjunction with modern PCs or laptops, a standard VR headset, and haptic arm devices having an easy availability online. The immersive technology contributing to healthcare possesses a robust capability to train students and allow professionals to hone their skills in a safe and realistic environment which is quantifiable.
The virtual reality implementations in medical means are practically endless, ranging from VR-powered telemedicine to vein scanners, offering treatment for behavioral, skin, mental health issues and much more through VR immersion therapy. Until recently, affordable virtual reality solutions were limited to game-like experiences, but today, with sheer association with high-tech companies, the virtual environment stands beside the real situations.
AR/VR Military Simulation Experiences
As Augmented Reality and Virtual Reality both are successfully being used in various IT and non-IT fields, it touches multiple branches of the military and defense. The concept proves to be powerful enough to create large-volume simulation environments, thus providing an immersive way to train recruits and optimize their operations. The second step of mapping and communication is further made effective and straightforward. VR could help government officials digitally capture landscapes during times of crisis and share those environments virtually with remote personnel to better plan the forces' deployment and crisis management tactics.
A software simulation company named Bohemia Interactive Simulations (BISim) is also working to create a virtual training environment for tactical training, and mission rehearsal for land, sea, and air. The practical example showcased by ScopeAR enables its operators to use augmented reality to equip military personnel and help with repair, maintenance, pieces of equipment, etc. (via Computer Vision Technology)
Afterwords
What we learn is that VR and AR carry over to real life where we can use their user-friendly tools and mobile-friendly features, by performing and practicing in simulation as many times as we want. The digitally altered reality is taking shape leaving no industry untouched be it retail, marketing, administration, manufacturing and logistics, management, media, engineering, agriculture, and the list won't cease. The active global virtual reality users by the end of 2018 are predicted to be 171 million which undoubtedly, leaves no question marks in the booming AR and VR market to set high industry standards for other upcoming technologies.
We are influencers and brand affiliates.  This post contains affiliate links, most which go to Amazon and are Geo-Affiliate links to nearest Amazon store.
I am interested in all things technology, especially automation, robotics and tech that helps change how society will live in the future.