Ironically you can't find this dodocool Over-Ear Stereo USB Gaming Headset over at Amazon and I was only able to find it at TomTop.  Dodocool is a brand that makes my favorite 3D Earbuds so I am curious to know how their headset products are myself.  This is a Virtual 7.1 surround headphones that claims to support PC, Mac or PlayStation 4.  Though the Virtual 7.1 is only compatible when connected to a PC, when used with the PS4 it is stereo gaming headset only.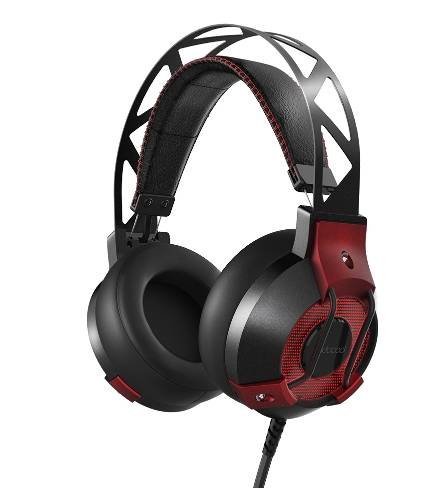 Dodocool Headset Specification
Brand: dodocool
Color: Black + red
Form factor: Over-ear headset
Material: Steel + PU leather + ABS plastic
Volume dial plate: Yes
Interface: USB 2.0 Type-A connector
Headset frequency response: 20 Hz ~ 20 kHz
Mic frequency response: 100 Hz ~ 10 kHz
Sensitivity: 108 dB at 1 kHz
Rated input power: 20 mW
Maximum input power: 40 mW
Headset impedance: 32 ± 10% Ω
Channel balance: 3 dB
Speaker frame diameter: 50 mm / 2 inch
Mic impedance: 2200 Ω
Mic sensitivity: -52 ± 3 dB
Mic type: Built-in
Cable length: Approx. 2.2 m / 7.2 ft
Certificate: CE, RoHS, FCC
Item size: Approx. 21 * 21 * 11 cm / 8.27 * 8.27 * 4.33 in (L * W * H)
Item weight: Approx. 395 g / 13.9 oz
Package weight: Approx. 520 g / 18.34 oz
Package size: Approx. 23 * 22 * 11 cm / 9.05 * 8.66 * 4.33 in (L * W * H)
The headset has a red LED that pulses while you are using it and it has a 7+ foot cable so you can make sure the cable is properly managed and not catching on anything.  The volume control can be found on the right ear muff.  This headset is 33% off currently and available for only $24.99 on TomTop which ships worldwide.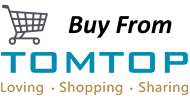 I am interested in all things technology, especially automation, robotics and tech that helps change how society will live in the future.