We managed to get our hands on some Ghostek cases for an iPhone 11 Pro but were not able to do a hands on review of them due to having no reviewer with the exact phone model that matches this case design.  So I wanted to show readers what the Ghostek cases look like and let everyone know that they make some quality cases for just about every phone model but make sure you know that the iPhone 11 Pro and the iPhone 11 Pro Max do not support the same case size, so be very accurate when ordering any case for your specific phone model if the series has several variations in the same model number.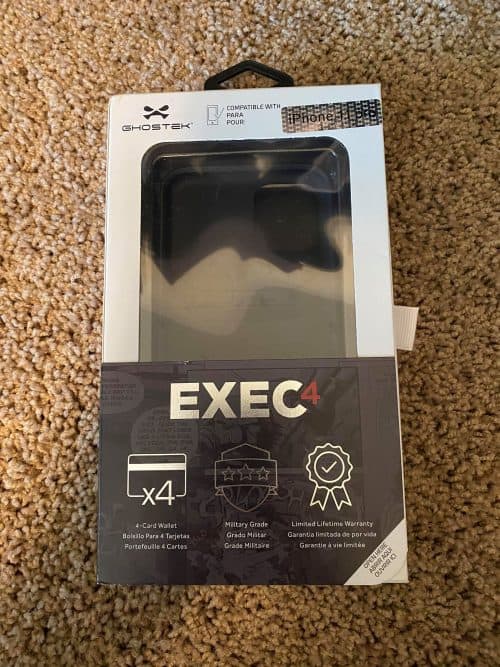 The Exec 4 case from Ghostek features a magnetic modular wallet design that can detach, this little wallet module can hold up to 4 credit cards or a drivers license and 3 cards.  The case itself provides armor like shockproof protection. The magnetic, detachable leather cardholder is also built to allow for a removable card slot for wireless charging. With a built-in magnet for magnetic car mounts, the iPhone 11 Pro Max card holder case is designed with functionality in mind as well. The case comes with a secure anti-slip grip and is Face ID unlock compatible. All buttons and ports are also easily accessible with the case on.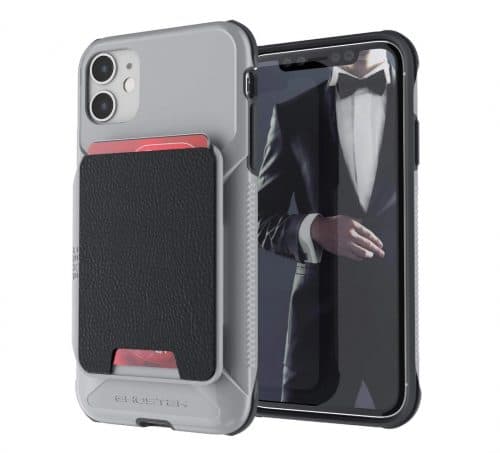 The Exec 4 also has a dual-layer shockproof design. There is both a raised bezel for camera and screen protection and elevated shock absorption corners. This creates military-grade standard drop-tested protection, rated to withstand drops from 8 feet. Our ultra slim leather wallet cases are available in three colors to choose from. Each leather wallet is also covered by scratch-resistant back protection to keep your case looking great.
You get 3 color options with this case including: Black, Gray or Pink and the they make the Exec 4 case for the Apple iPhone 11, Apple iPhone 11 Pro, Apple iPhone 11 Pro Max
Ghostek Exec 4 Specs
Drop Resistance: 8 Feet
Shockproof: Yes
Card Holder: Yes (Fits 4 Cards)
Removable Slot: Yes
Magnetic: Yes
Scratch Resistant: Yes
Raised Screen Bumper: Yes
Camera Border Overlap: Yes
Non-Slip Grip: Yes
Warranty: Lifetime
At the time of this writing this case was just under $30 and is a great option with great features for the price.