The GV08S Bluetooth Smartwatch is really an amazing device that you can have any time at a great price from Everbuying which offers free shipping. This wrist watch comes with a wide variety of features that will make your friends ask you where you got it from. Imagine dialing to make a phone call or if that is not enough, answering a phone call from your wrist watch courtesy of the GV08S Bluetooth Smartwatch. If this is not enough, you can even use the Short Messaging Service and send or receive messages from your buddies as well on the watch.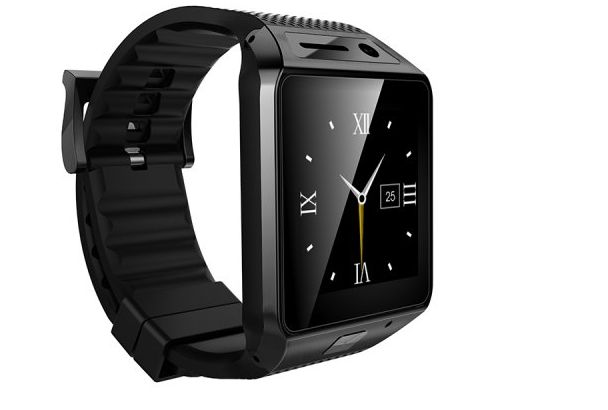 Synchronizing your wrist watch with your smartphone sounds impossible with your current wrist watch, doesn't it? Well with it, your contacts, call logs, messages and even your playlists are well synchronized in such a way that you can access the items from either your smartphone or the wristwatch. How else can one define compatibility of the wrist watch and your Universal Smartphone? And it doesn't really matter if  you have an iPhone or an Android phone you can synchronize both with the GV08S Smartwatch.
For those who are fans of music, you can continuously enjoy your tunes in any place that you are and at any time. Treasured memories found in photos and well can be shown on the watch though it does have a smaller screen.  The watch has a 0.3 megapixel camera that will also allow you to take pictures from the watch itself if you find yourself not having a camera or not able to reach for your smartphone.  This Smartwatch watch comes with a 1.5 inch HD LCD touch screen which gives you a high picture definition display which brings an awesome experience while operating the watch. When you are asleep, the GV08S Smartwatch is not! It carefully monitors the quality of you sleep by indicating for how long you have slept. Well, the recommended period is eight hours and the watch will count every minute and second for you when asleep.
For sports people, this phone is a must have for you. It vividly records each step you undertake and also the distance covered when you are doing your obviously exhausting exercises-it takes control on your sporting activities.
Worrying about losing that expensive smartphone you bought after saving your hard earned salary? Well, this watch will literally "watch over" your phone! But how? When your phone is out of your Bluetooth distance range or has been disconnected, an alert will come from the wrist watch thus letting you become aware and look where your phone is.
Sound recording, setting alarm, calendar and calculator are additional functions that come with the wrist watch. The stainless steel watch case ensures that it lasts for as long you will have it – it offers great resilience, nice tangible feeling and sleekness. The steel pin buckle is really classic for anyone who is fashion oriented which is utmost convenient to wear and remove it. The wrist watch further fits on your skin with great comfort due to the superb high eminence rubber material.
Buy the GV08S Smartwatch from Everbuying today for only $33.07 with free worldwide shipping, it comes in Black, Coffee, White or Silver.