Quite possibly one of the best and most powerful Android phones you can get for under $250 is the Ulefone Be Touch 2 which is now on pre-sale over on Gearbest.com.  We are talking about a 5.5 inch phone with an amazing 1080p display and 401ppi but this phone also sports 3GB of RAM and 16GB Storage (which I admit could be higher) but it also supports an SD Card slot so you can add more storage up to 64GB in fact without issue.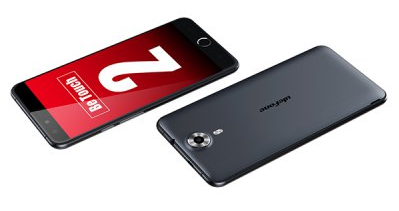 The 13mp IMX camera is among best in class with a .3 second focus time and the 5mp front camera takes amazing selfies with a wider angle than most camera's and flash.  This is an amazingly powerful phone for the price and is a great option if you want an unlocked phone that doesn't require you to be in a contract with a telecom.
The 3050mAh battery gives you plenty of plenty of usage time as well between charges, and the front fingerprint scanner gives you instant login and security to lock your phone to prevent wandering hands from looking through your messages and calls.  It has a .1 second response time for recognition of fingerprint and supports 360 degree so you can literally press your thumb from any direction on the scanner too.
The 1.7Ghz Octa-core processor combined with the Mali T760 GPU means you get Antutu scores of over 45,000 with this phone which combined with the RAM is enough to tackle all the latest and greatest games with ease, Hearthstone, Order and Chaos and much more!
Purchase the Ulefone Be Touch 2 and get an unlocked phone you can connect to any compatible wireless carrier, even better Gearbest has worldwide free shipping too!
But please ensure your local area network is compatible and click here for Network Frequency of your provider for your country. Also make sure you check with your carrier/provider before purchasing this item to make sure it will work.
SPECIAL Ulefone Be Touch 2 Offer
Right now there is a special on the Ulefone Be Touch 2, you can get the phone for $229 which includes a thin case and screen protector or for limited time you can get the Ulefone Be Touch 2 for $179.99 without any additional special offers as well, see page for more details!