2015 is the year for Smart Watches, and there is no shortage of Android Smartwatches coming out and grabbing attention as the iWatch is on the verge of hitting the market.  But not everyone is in the market for a watch that can bust some budgets and cost as much as a high end smartphone.  This is where the UTerra from Uwatch comes into play.  Here you are getting a powerful watch that offers Call Sync, SMS Sync, Music Player, Bluetooth, Remote Pictures, Pedometer, Compass, Sleep Monitoring and more for a watch all under $100.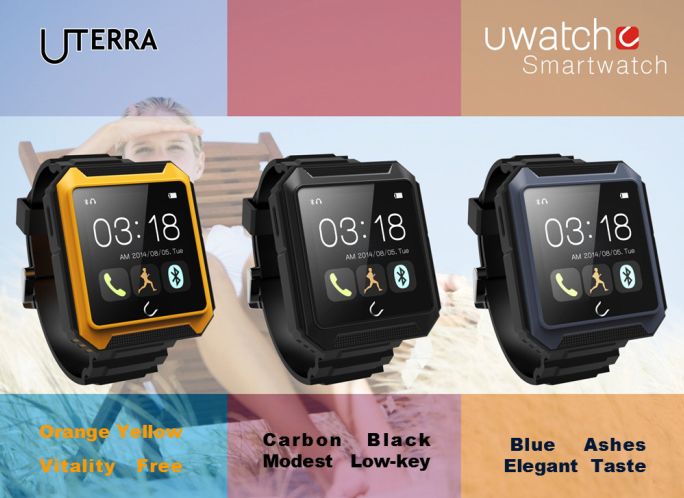 This UTerra Smartwatch is designed to go with you while you explore as it has explosion proof glass that is drop safe up to 10 meters as well as being waterproof, dustproof and shockproof.  It has a find your phone feature when paired, so if you can't find where you placed your phone in the house you can instantly ring it for a quick find.
With Sleep monitoring, you can record your movements and quality of sleep to find out just how much activity your body is doing while sleeping. The Uterra Smartwatch has a "Burglar Alarm" for your phone as well, where if the range goes over 5-10 meters your watch will both vibrate and ring to grab your attention that you exceeded distance with your phone.
You can use the watch to control your mobile phone's camera as well to make taking photos easier without having to stare and have your hand pressing the snapshot button while holding the phone at the same time.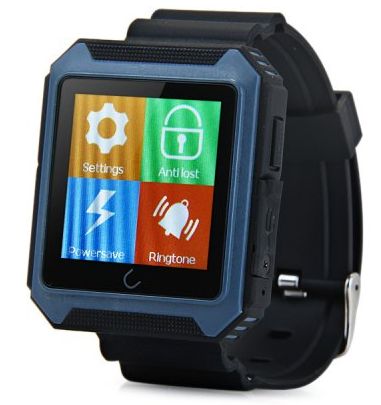 Know whose calling without taking the phone out of your purse or off your hip, with the Calls Sync you get a vibe and/or alert when your phone rings and can see the number.  So you can discreetly determine if you have to take that important call, or you can just ignore it without having to even pick up your look at the phone.
The brand new UTERRA Smartwatch by U Watch is sold on Gearbest and is on sale for $92.74 right now, it comes in 3 colors (Orange, Blue and Black).
SPECIAL OFFER use Coupon code: GBTERRA and you will get the UTERRA Smartwatch for only $68.99 right now!