We are influencers and brand affiliates.  This post contains affiliate links, most which go to Amazon and are Geo-Affiliate links to nearest Amazon store.
One thing I know people are looking for lately is a good USB microphone. A few weeks back I got FiFine's new USB microphone. This microphone is a condenser style microphone. Like many of you, I will be using this for gaming and voiceovers for my reviews. First, let me show you the package and what all comes in.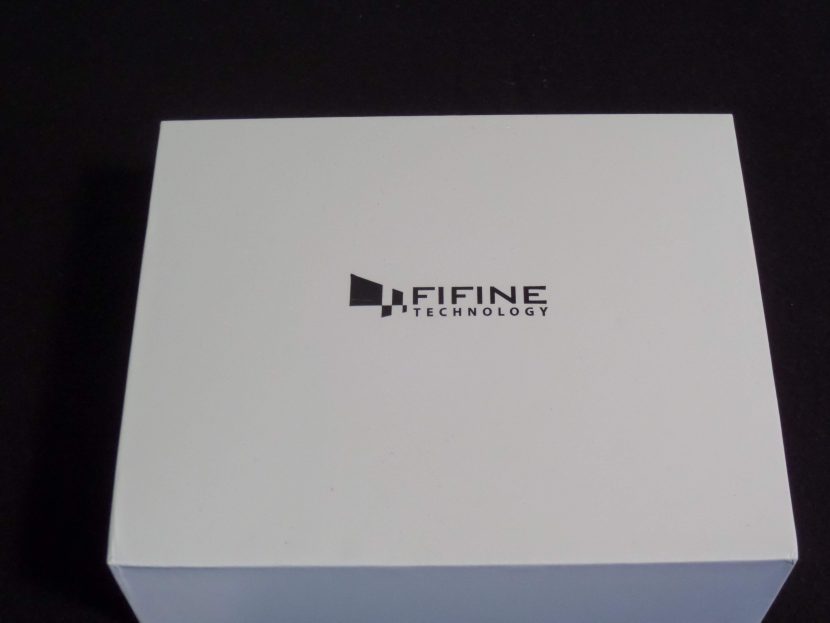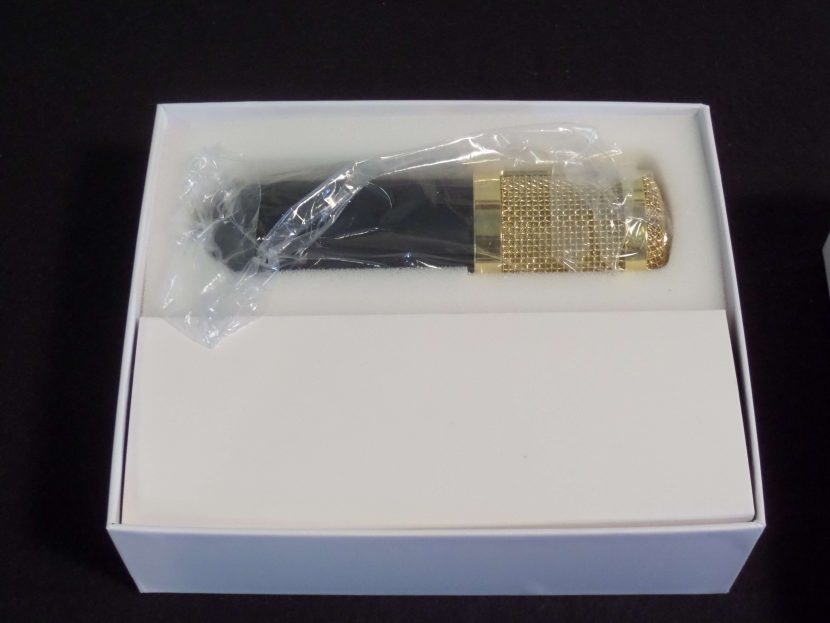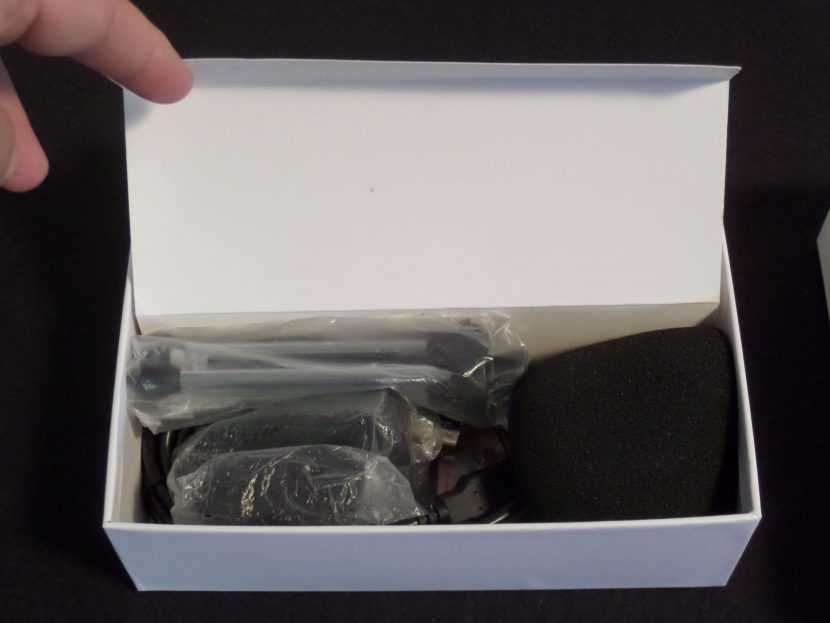 In the above photos, you can see that you get a microphone a windsock, a cord, and a tripod. You can also see that the microphone is a black and gold color. The gold is supposed to be gold plated.
Check Out  My Unboxing and Review Here!
First, let's give you a closer up look at the microphone itself.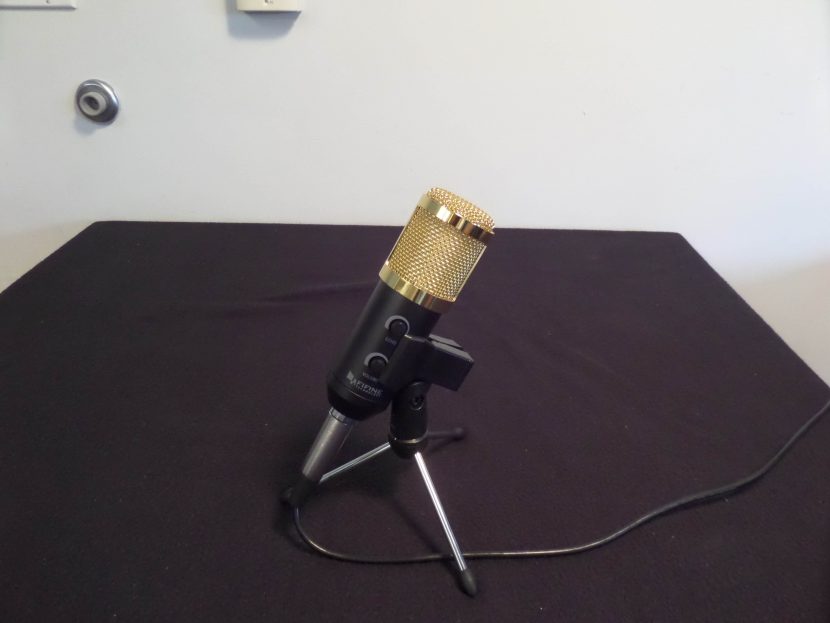 In the above picture, you can see microphone does look very nice. The gold really stands out. You also get your first glimpse of the stand. The one thing about the stand is the clip that holds the microphone. The clip itself looks more like a potato chip bag clip. Although the clip holds fine, I noticed that if I bump it too hard, the FiFine Microphone does pop out, I wish the clip was better quality but it does do the job if you don't bump the tablet or stand.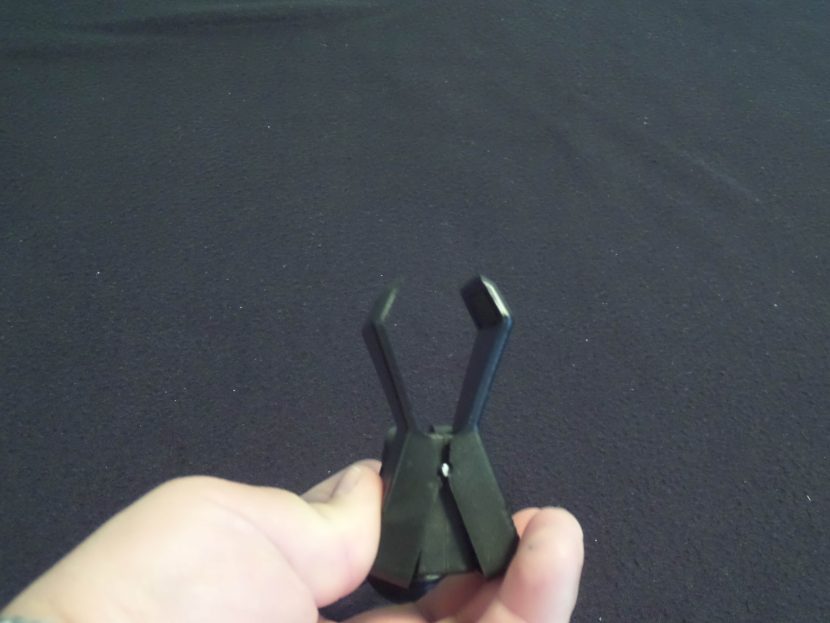 You can adjust the stand to sit the microphone in any position you want. To tighten it up all you have to use is a screwdriver and tighten the screw. Let me show you a closer view of that screw.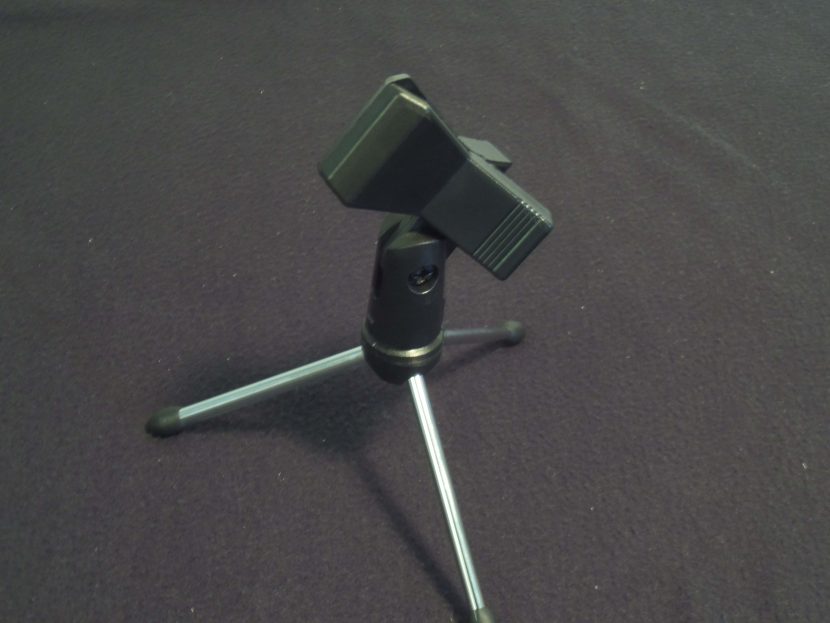 The Fifine Mic stand itself stands approximately five and a half inches high. With the microphone in it can stand up to approximately 6 1/2 inches. The microphone itself is 12 inches long.
The cord they give you is 72 inches. With that 72 inches you can pretty much place the microphone anywhere you need. I have set my microphone in several different places to test this.The one end of the cord is a USB style plug.The other side is a four prong microphone plug. Let me post a few pictures of the four prong side because most of you have already seen a USB style.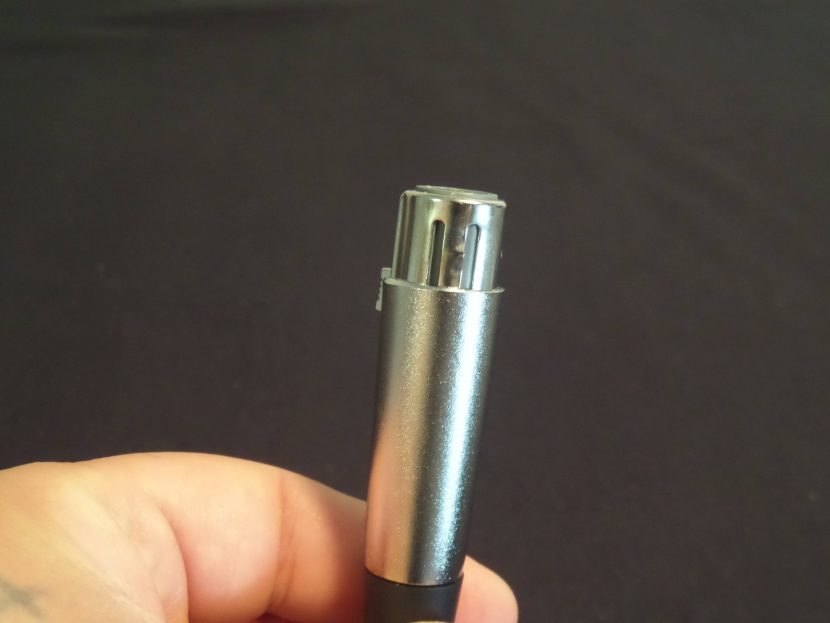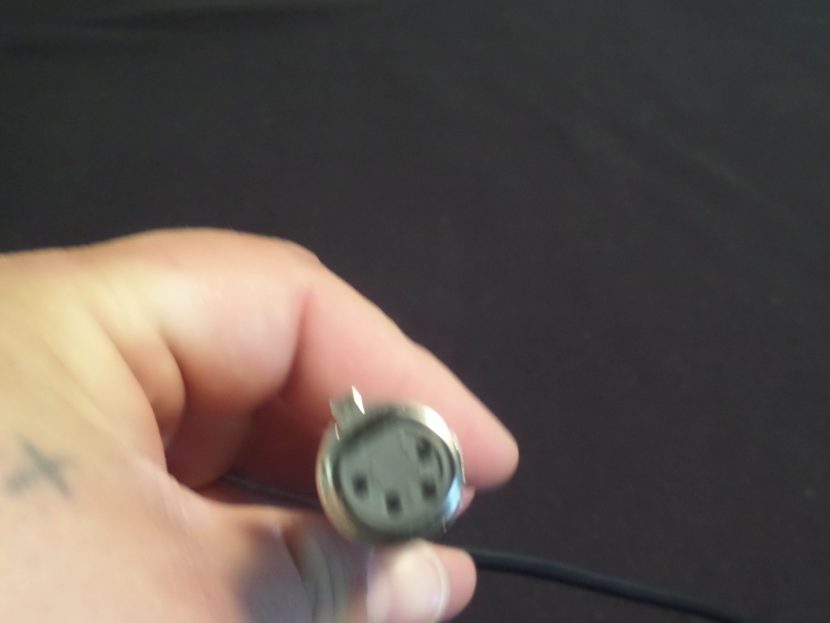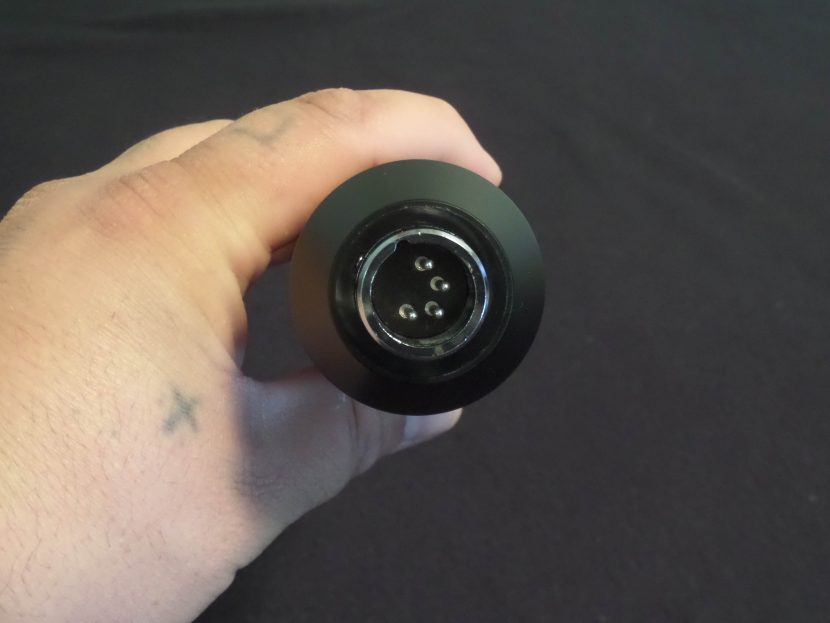 On the side of the microphone, there are two buttons one for echo control the other is the volume control. You will need these to adjust the microphone to the perfect settings for you. You can see a close-up of these in the next photo.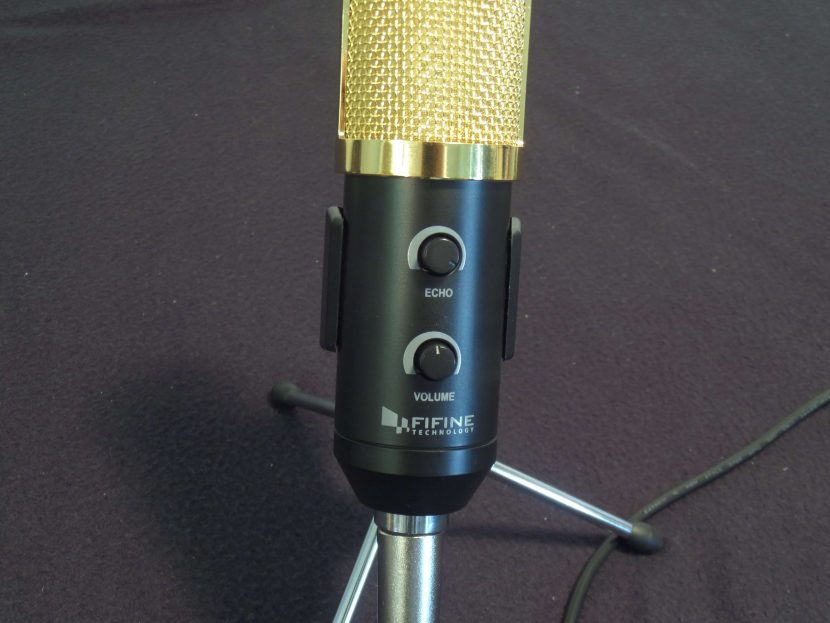 The best part of this Fifine Microphone is there is no software is needed. So it's pretty much plug-and-play. Most adjustments will be done in your recording software that you use to record your gameplay or reviews. The echo button does just that if you adjust too far it will make the microphone echo. The few little turns you can get it set just right.
Let me post a gameplay video so you guys can hear me talking and playing at the same time. This will give you guys a look at how it sounds while in use.
Ark Game Play With The FiFine USB Microphone!
As you can see from the above video the sound  is decent. Now adjusting the mic control volume levels will actually make it sound better. You can even adjust your recording software that you're using  to make it even better than that. Also adding a windsock can make a difference also. To me, the windsock only made a little difference but it may make a bigger difference in your environment. Since all PC and software's are set up deferent. I used Camtasia Studio 8 to record my video with mic audio for the overlay box on the game recording.
The one thing I have noticed with  the Fifine USB microphone is that it may take a few tweaks to get it sit just right. You will need to also set the microphone in the correct position. For me, it was off to the side by the computer itself. I tend to breathe a little heavier and setting it over there helped drown some of the breathing noise out.
Final Thoughts!
Although this is the first time I have used a Fifine desktop USB microphone, I will say it was easy to work with. Connecting was just that plug and play as mentioned. Only took a few slight adjustments and I was good to record. The extra long cord means you can place it just about anywhere. Would have loved to see or try another microphone stand due to the unstable clip when bumping the desk or microphone, but the one that comes with it works fair. I think for my use I would have liked a stand that comes down from a pivot arm, personally. The Fifine condenser microphone looks great on the desk or anywhere I set it. I loved the look without the windsock on. The gold colored mesh makes a statement that anyone would be proud present. The windsock hides that gold look. The shipping was fast and the product showed up with no issue. Even with the microphone stand being a little too small and slightly unsteady. I think for the price and for the way it works this is definitely a microphone anyone would be happy to add to their arsenal. I would recommend the Fifine USB microphone to anyone.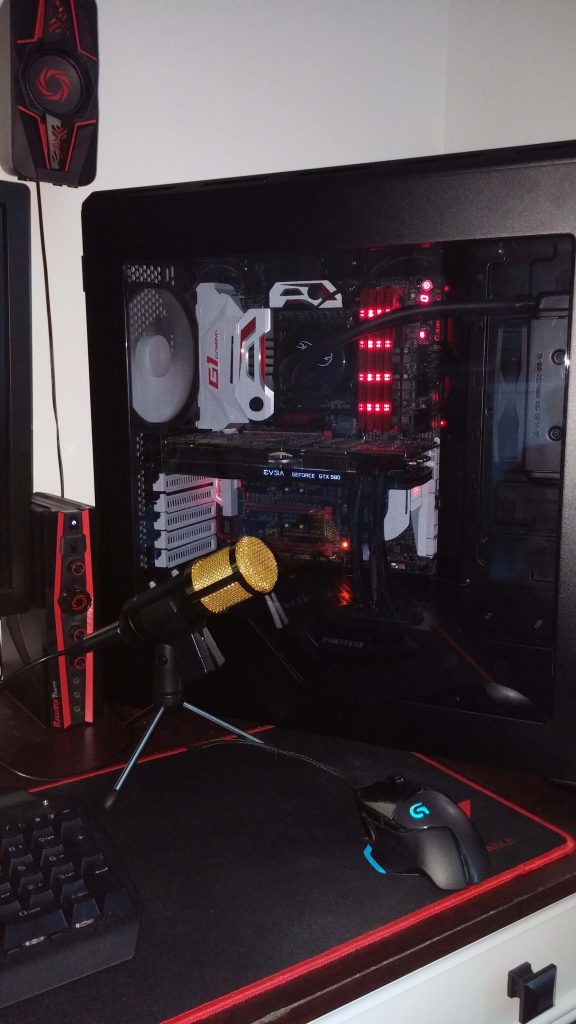 Disclaimer: FIFINE sent me the USB condenser microphone (Gold Plated one) to give an honest review of. All opinions are mine and mine alone!
We are influencers and brand affiliates.  This post contains affiliate links, most which go to Amazon and are Geo-Affiliate links to nearest Amazon store.
Hi everyone I'm James Braga. I was born in Oregon and moved to New Hampshire a few years back. I love most things that have to do with video games and electronics, It doesn't matter if it for a car or a house, if it has electricity in it i will love it . I'm also in school for Information Systems Technology.