Great news folks, Gearbest who provides some great options for smartphones, android tablets, Bluetooth Accessories, drones and so much more now announced they have their US-based warehouse and which items can be purchased and shipped from the US-LA based warehouse.  This allows you to order products from Gearbest and know you can have it arrive in a few days instead of waiting for it to ship from overseas.
To only filter products down to US-LA warehouse just head on over to Gearbest and then narrow down your warehouse filter.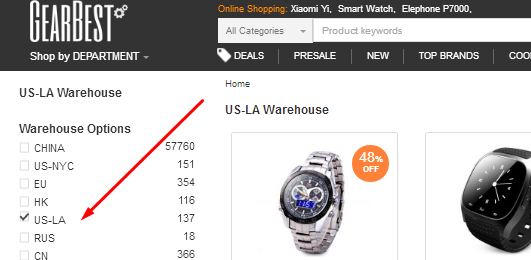 You can get products like the RWATCH M26 Bluetooth Smart LED Watch for only $14.12 with free shipping!  A Bluetooth Smartwatch for $14 folks!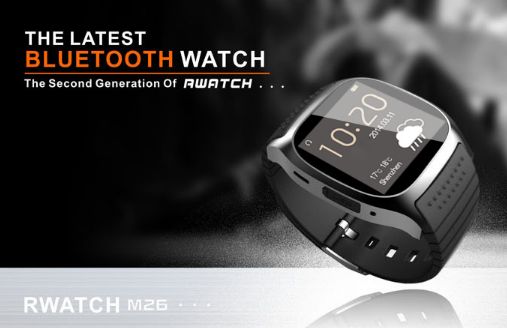 You know that Kotion Each G2000 gaming headset that I reviewed, it is only $11.05 on Gearbest with Free shipping making it much cheaper than Amazon where shipping is only free if you have PRIME!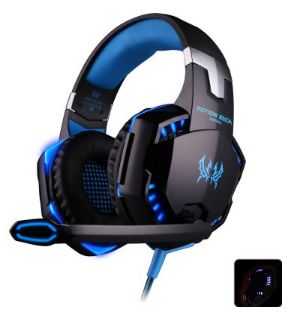 For 50mm drivers, this is a really good headset for $11 and well worth the price if you need a budget headset in a pinch.
Finally you can get a full Windows 10 Tablet with the Onda V919 Air which has 2GB of RAM and 64GB of storage and sports a 9.7 inch QXGA IPS Retina Screen which is 2048×1536 resolution.  It even takes a MicroSD card up to 128GB to turn it into a ultra portable Windows machine.  Pair with a Bluetooth keyboard and mouse and you have a really portable mobile machine that can even do a surprising amount of casual gaming and business work.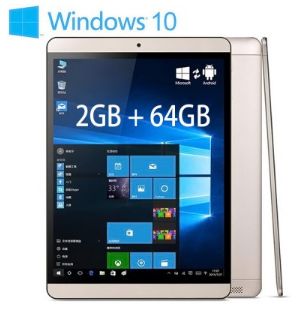 See what else Gearbest has that delivers from their US Warehouse and pick up some great deals on some gadgets this week!