I am always looking for new games to try and also looking for new games for my six year old to play. There is an abundant of fun free online games on the web if you know what sites to look at. Artlogic Games is one of the most recent sites that I found that have some unique, challenging and creative games that you can play in your browser and don't cost a dime.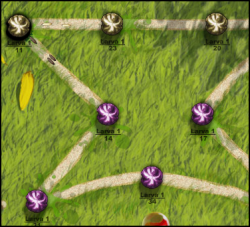 One of the free games I liked was Bug War (pictured left), this game you control ant colonies and try to out wit your opponent by taking over neutral colonies and advancing your armies and taking over all of the colonies before your opponent can. It is very simple to play, but harder than it looks to beat your opponent.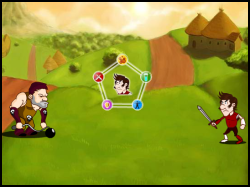 Another game would be Vindex Gladiator (pictured right) a turn based action game where you have to train your warrior and fight through several levels. This game is also fun and easily playable by kids under 10 years of age. All of the games are creative original and I have not found them on any other site.
If you are looking for some unique, simple and fun little flash games for your kids, or family. You will find a handful of games on Artlogic Games that are worth checking out.
-Dragon Blogger