A number of companies have their own flagship games. These are the games that reflect the ideas of the company. They are the games by which the company is recognized and the game is recognized by the company. Only the games that are developed through a long stage of hard work and dedication have what it takes to be known as the flagship game.
Here are the flagship games of leading and popular gaming enterprises for 2014:
Ubisoft's Assassin's Creed Unity



A noticable name in the list of a number of games that is ever-populated. 
Assassin's Creed Unity sets the stage for the French Revolution, a period of turmoil for France in the late 1700s. It's a time of radical upheaval that will end in the abolition of the French monarchy and the brutal deaths of tens of thousands of people.  The game takes you back into the past. The game's appeal was so much that none could resist it. It is said that around 66 million copies of the game were sold back in 2007. This one is said to be the most popular pre-release Assassin's Creed.The game is made by the people of different faiths i.e you will find a person of every religion in the production team as it is said in the start of every Assassin's Creed game.The gameplay, graphics, story line and time period changes in every Assassin's Creed game taking you almost further 1 century in the next game.
Assassin's Creed franchise spreads into multiple games(excluding DLCs),
Assassin's Creed
Assassin's Creed 2
Assassin's Creed: Brotherhood
Assassin's Creed: Revelations
Assassin's Creed 3
Assassin's Creed 4: Black Flag
Assassin's Creed: Unity (Upcoming)
Assassin's Creed: Rogue
Assassin's Creed: Unity is set to come on October 28, 2014.



EA's FIFA 15



EA is known for its bugs/glitches rather than its acknowledgeable games like FIFA and Need For Speed. As Need For Speed is not releasing any of its games in 2014, according to EA. It was only justice to nominate FIFA 15 as the flagship product.
FIFA started way back in 1993 and is known to be one of the best sellers at that time.
FIFA 15, as said by the company and people, is the first next-gen FIFA. As the gaming world is going through a phase change or more likely an evolution, it was rumored that it would be next-gen and here it is. All 20 Barclays Premier League stadiums and over 200 new player head scans now feature in FIFA 15. FIFA 15 is said to come with more than 600-new emotions. The cheers, chants and sounds of more than 20 Premier League matches were also recorded. FIFA 15 will have realistic audio to goal reactions, misses, whistles and over two hours of crowd-specific songs.
The history of FIFA expands way back to 1993 and it would be fair to say that this one is going to take the spotlight from September 23, 2014.



Activision's Call Of Duty: Advanced Warfare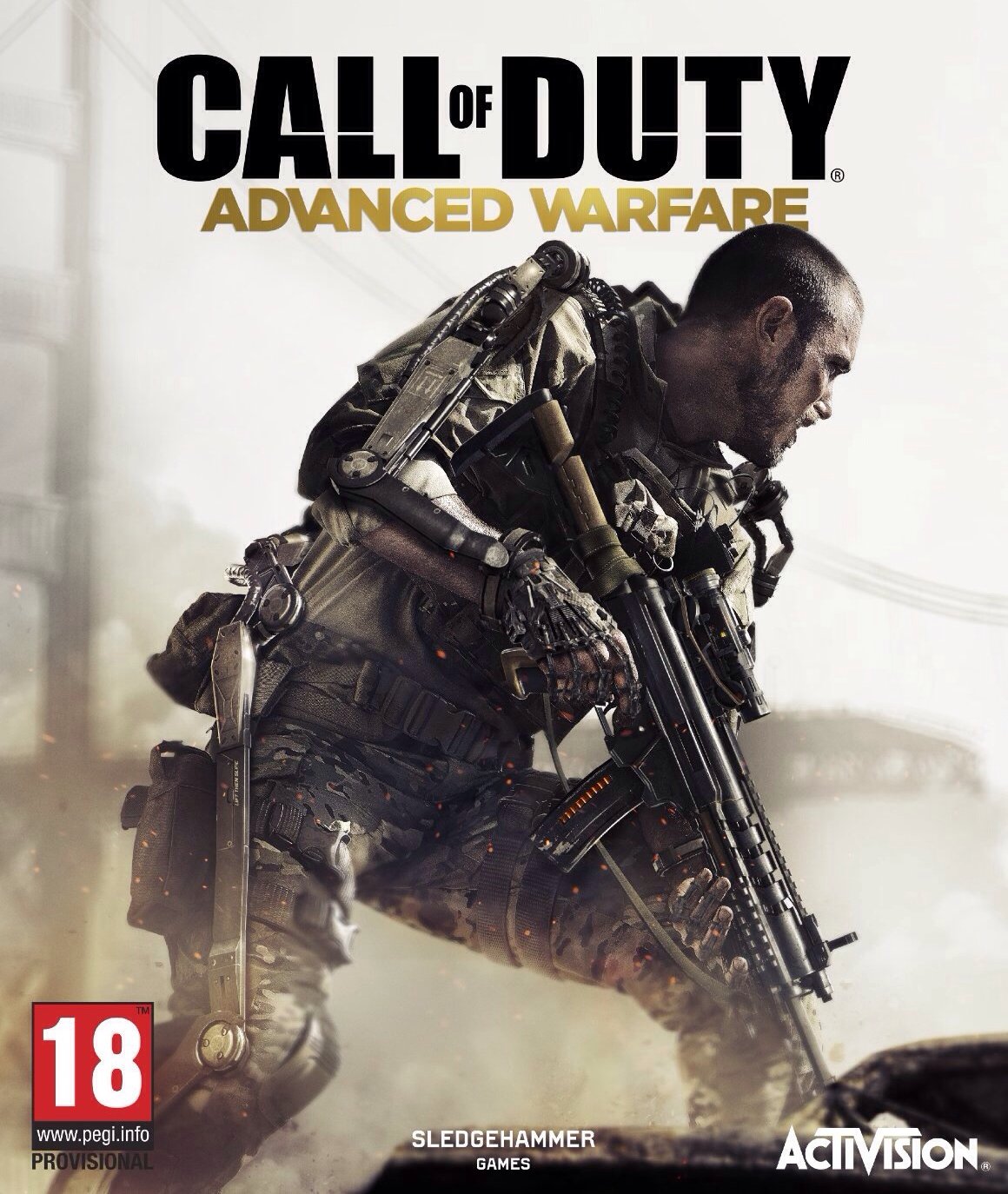 You might see a lot of memes related to Activision and Call of Duty that they have nothing that works except for the Call Of Duty franchise, but this is the one game that made Activision so popular.
Call of Duty started in 2003 and it started all the way back. The game reportedly sold around 120 million copies.
In the game, players take on the role of tier 1 operators in the year 2054. These high-tech future soldiers wear jump-jet enabled exoskeletons that give them amazing strength and an array of abilities. They can climb walls with magnetic gloves and a grapple line, turn essentially invisible with cloaking, throw enemy soldiers across a field and, most notably, double jump and hover in short bursts.
The game is set to come on November 4, 2014.
Obviously there are other flagship games and many are considering that Destiny may end up being a new Flagship game for Bungie and Activision, what are you most looking forward to in 2014?
Hi, i am a teenage boy with a hell lot of interest in gaming and writing geeky stuff. I would appreciate the fact that you guys read and sometimes comment on my articles. I would appreciate and welcome positive and negative feedback.