We are influencers and brand affiliates.  This post contains affiliate links, most which go to Amazon and are Geo-Affiliate links to nearest Amazon store.
The technological advancements in vehicle manufacturing that are aimed at enhancing safety and security go a notch higher every day. Modern vehicles are coming with features such as rear-end cameras, real-time vehicle monitoring systems, forward collision warning systems, and anti-theft systems, among others. You may also have extra features installed in your vehicle to improve its security and to get real-time information. For fleet managers and owners who own several vehicles and employ drivers, they may need to keep tabs on the drivers' behavior and vehicle whereabouts to be in the know of any issue that may affect their vehicles. To get those services and have peace of mind, you will not go wrong if you hire the services of EyeRide, a reputable firm in the industry with wide experience.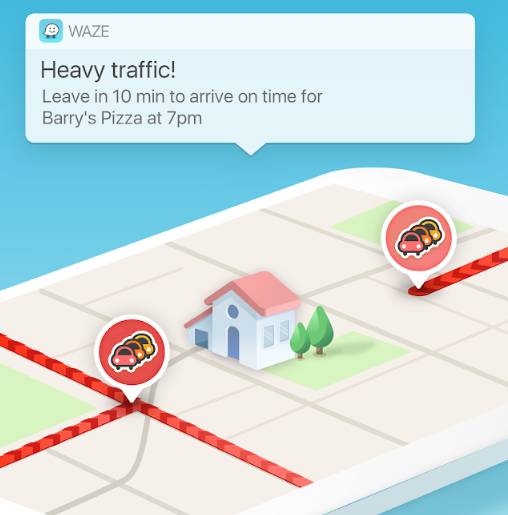 The Waze app
Waze is a free social mobile app that makes it possible for drivers to use live maps, real-time traffic information, and turn-by-turn navigation for an optimal driving experience. Drivers 100% feed the app data, thus the more people that drive, the more it improves. It is used by drivers to communicate amongst themselves and to work together to enhance each person's driving experience. Waze is a community-based traffic and navigation app that was made as a social navigation tool for private cars.
Integration of Waze app with Ford vehicles
Owners of Ford vehicles that are fitted with SYNC 3, an infotainment software fitted to many 2018 model-year Ford and Lincoln vehicles, will have the privilege of using the Waze app on their cars' infotainment screen. The latest infotainment system has been enabled to be compatible with the Waze navigation app.  Waze is available for Toyota as well so don't be distraught if you don't own a Ford.
The significant advantage of this development is that Waze users who own Ford vehicles will not be device-restricted, as was previously the case. Ford vehicles employ their built-in SmartDevice Link to support Waze through the SYNC 3 infotainment system. As a result of the new integration, users of the Waze App will be in a position to project traffic and navigation information instantaneously onto their Ford's touchscreen and to get access to the service by using voice command.
According to Ford officials, the 2018 model vehicles equipped with SYNC 3 are good to go with Waze, but the earlier year Ford models will need an over-the-air update. To make use of the app, Waze users will only need to connect their phones to the app installed to the USB port in a Ford vehicle equipped with SYNC 3. Waze will then pop up in the infotainment screen. The integration of Waze with Ford comes with the full benefits of the app, such as High Occupancy Vehicle (HOV) routes, traffic and police alerts, and the most significant one, which is the Talk to Waze function that removes the need for drivers to touch to get commands while moving.
The SmartDevice Link that facilitates the integration is an interface standardization endeavor that is led by Ford, and that is being shared with other automakers, including Mazda, Subaru, and Toyota. SmartDevice Link was also created to make app interface more efficient and boost security against hackers. It is also an attempt by automakers to fight off an invasion by Apple and Google into the in-car technology. The partnership between SmartDevice Link and the automakers is expected to bring about great projects.
We are influencers and brand affiliates.  This post contains affiliate links, most which go to Amazon and are Geo-Affiliate links to nearest Amazon store.
I am interested in all things technology, especially automation, robotics and tech that helps change how society will live in the future.