We are influencers and brand affiliates.  This post contains affiliate links, most which go to Amazon and are Geo-Affiliate links to nearest Amazon store.
The race for being the best wireless earphones in the market is far from over. With technology advancing, manufacturers are coming up with new ways to stay in the lead. One of them is xFyro. With their new xFyro Aria earbuds, they're trying to dominate the earphone industry. With features such as Bluetooth 5, waterproof, dustproof, auto-pairing, and with 32-hour battery life, and more, the Aria seems well ahead in the game. Before we take a look at the new Aria earbuds, here's a little background of the company that made the Aria earbuds possible.
About xFyro
xFyro has offices in Los Angeles, New York, and Hong Kong. The company was originally founded by a group of audio-loving engineers and musicians based in Los Angeles who came together to serve a common purpose: create amazing quality products with cutting-edge technology without all the gimmicks. Their focus is simple– just great technology and sound. xFyro products are available on www.xfyro.com
Aria Features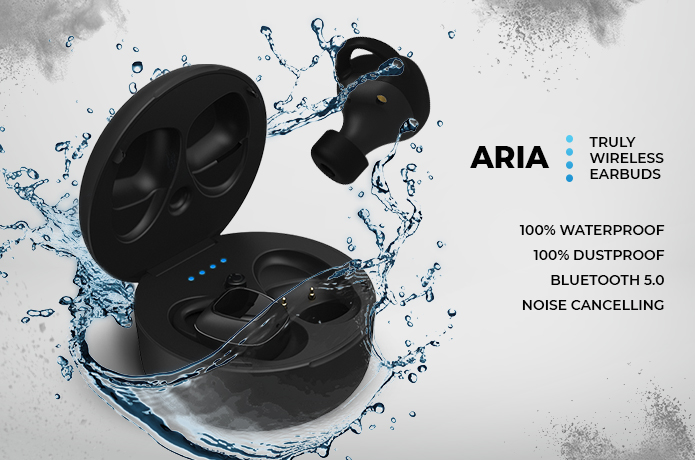 The xFyro Aria has raised over $700,000+ since its launch on Indiegogo. They are way past their $10,000 Indiegogo goal with over 5000+ backers supporting them. Designed by audio's finest award-winning engineers, the xFyro ARIA waterproof earbuds brings next-generation technology to today's active listener. The Aria is IP67 Certified Waterproof & Dustproof. It comes equipped with the latest  Bluetooth 5.0 which is 2.5x more reliable & 10x data transfer for unparalleled sound detail & accuracy. The earphones have a sound seal technology so that you get proper noise cancellation and also has access to virtual assistants like Google, and Siri. Not just this, but the Aria has a whopping 32hour battery life. The earbuds are completely and truly wireless, so you don't have any wires tangling around your neck. Aria also supports fast charging.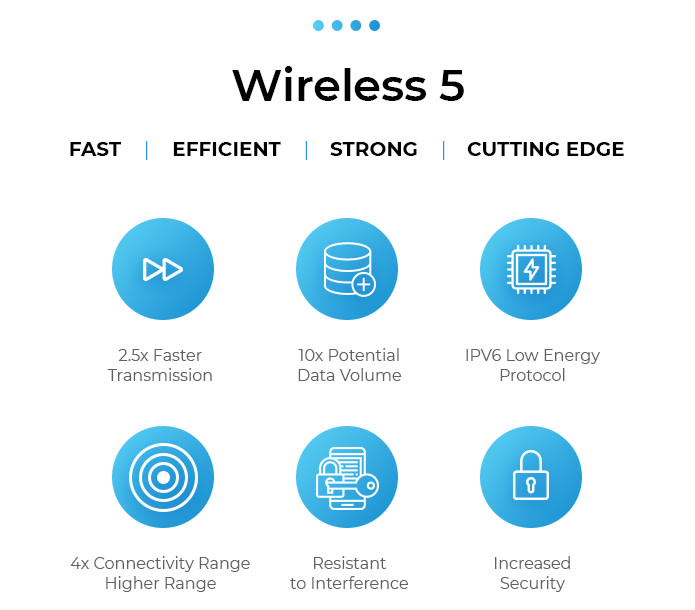 With the new Bluetooth 5.0 inside Aria, you will be having unparalleled connectivity range and high-speed data transmission for a seamless listening experience. You also eliminate basically any audio/video lag with the Bluetooth 5.0 technology which is pretty commonly seen with earphones with an older Bluetooth version. Apart from this, did you know that it is possible for hackers to hack into your phone using older Bluetooth technology? Well, this won't be an issue anymore with Bluetooth 5.0 as it achieves unparalleled, military-grade security to keep your personal information secure.
The Aria is designed for comfort and convenience. And to make it comfortable, the R&D team conducted extensive trials among thousands of ears across six continents to ensure ARIA can achieve a comfortable and secure seal in every ear with its unique system combining the use of both earbud tips and wing tips. That's a lot of ears.
The xFyro Aria is packed with tons of features such as stereo call, which means that unlike most fully wireless earphones, you will be able to hear call audio from both ears instead of just one. The earbuds also have dual beamforming microphones. Considering the battery life, you won't be having any trouble with the Aria. Aria comes with quick charging that enables up to 3 hours of listening time after a quick 15-minute charge. It features an astounding 8-hour battery life per charge and 3 additional charges with its carrying case for a total of 32 hours of battery life.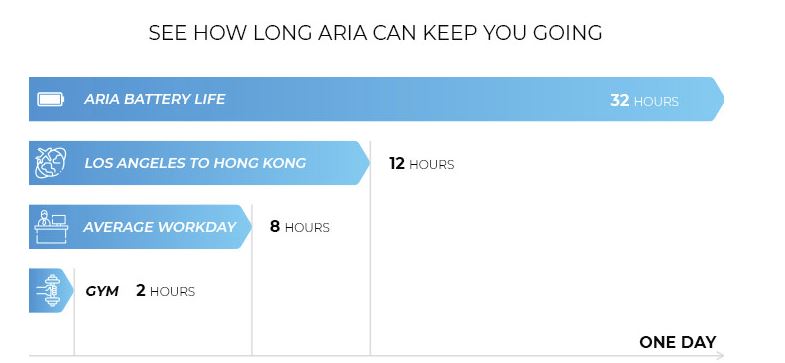 With a tap of a button, you can control volume, change music, and even have access to assistants like Google and Siri. You only need to manually pair the Aria once during the first setup. After the initial setup, anytime you remove the earphones from its case, the earbuds with automatically pair instantly with your phone as long as the Bluetooth is turned on.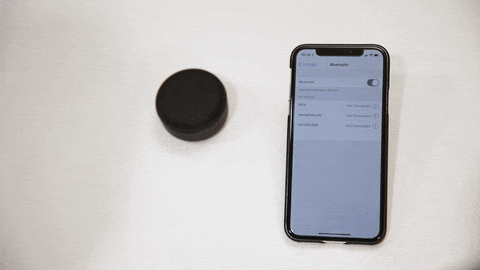 Not only this but as soon as you keep the earbuds back inside the case, the device will get disconnected. This may not seem a lot but it will significantly save battery life.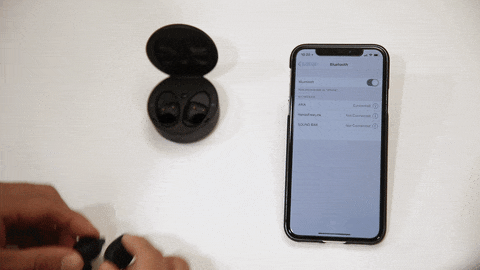 With normal water resistant earphones, the earphones can resist water up to a limit. I have tested a few water-resistant earphones under rain and most of them stop working after a while and need to be dried for a while for them to work again. But in the case of Aria, with an IP67 rating, the earbuds are 100% waterproof and dustproof. So you can use them while you are in the shower, or swimming or in rain. Water won't be damaging your earphones.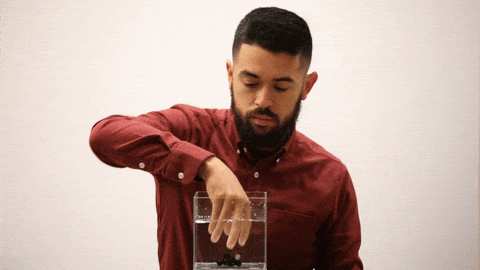 Aria comes with a magnetic secure-fit technology so that the earbuds never fall out of the case and get lost by mistake. This design optimizes for battery capacity and compactness by removing the need for unnecessary buttons or mechanics and helps you achieve a perfect fit every time.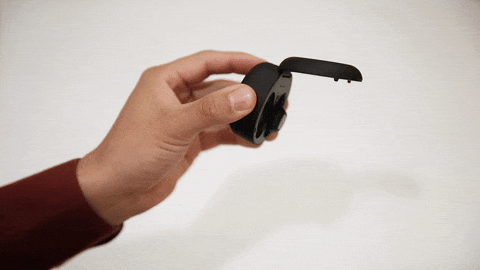 Why Aria?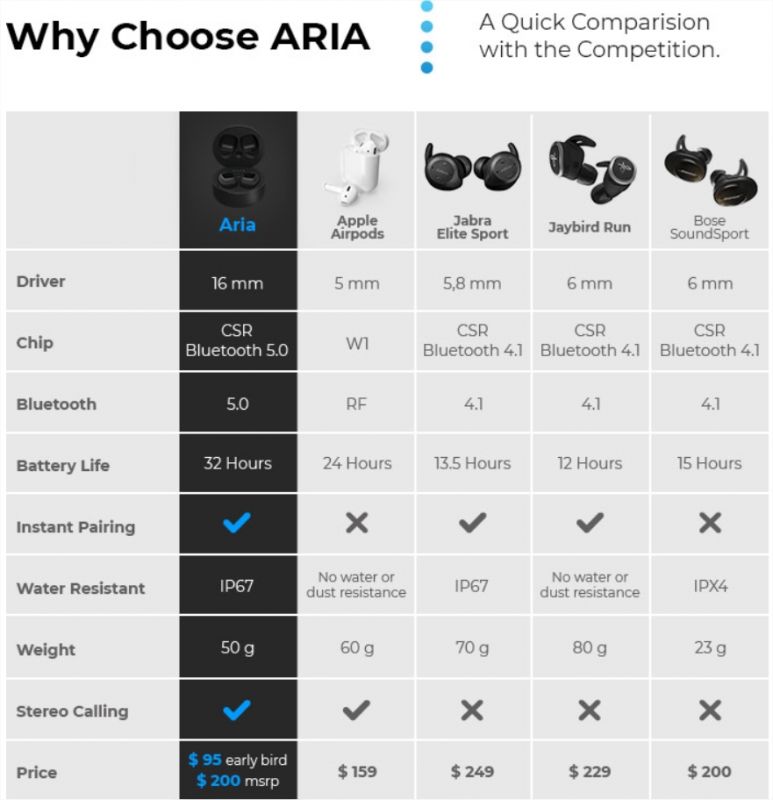 Here is a quick comparison between the Aria and the other leading wireless earphones. The Aria comes with a huge 16mm driver while the others sport a maximum of 6mm drivers. Aria is also leading with the latest Bluetooth 5.0 chip and has superior battery life when compared to others. The xFyro Aria is still in the prototype stage and will be shipped in a few months. I definitely can't wait to get my hands on these and see how they perform. I will be posting a review once I receive a pair of these bad boys. Be sure to check it out. For those who are interested in checking out these earbuds, check them out here.
We are influencers and brand affiliates.  This post contains affiliate links, most which go to Amazon and are Geo-Affiliate links to nearest Amazon store.
Hi my name is Rohan Jadhav. I am a guy who loves to play games and a tech lover. I like to be updated on all the tech stuff. I enjoy watching movies and I am currently doing a specialization course in VFX.