Human beings are the most social creatures on earth. From the beginning of time when we first worked out ways of throwing rocks at each other, we have found better ways to play with each other. Whether this is done between teams in a basketball pitch or in tennis, the reason behind is the same, to engage in some form of competition to win'. Science says the thrill to win comes from a release of a set of chemicals within the brain. Whatever the reason is, the feeling of winning is usually priceless and is usually heightened when we win against other individuals.
From this inbuilt desire to win, several industries have emerged, from sports championships to music charts and so much more. The gaming industry has evolved greatly over the past few years and taken a technological turn with online casinos such as onlineslotsx.com, due to access to the Internet. We have witnessed great advancements that people could not have even imagined a couple of decades ago. But where did all this begin, and what should we expect in the future?
The Beginning of the Era
The internet wasn't popular until the early 2000's and late 1990's, however, there had been a couple of early Internet adopters way before Facebook and Twitter became a thing. Part of the very first Internet gaming traces was the RPG game called NeverWinter Nights, which was a multiplayer game released in 1991.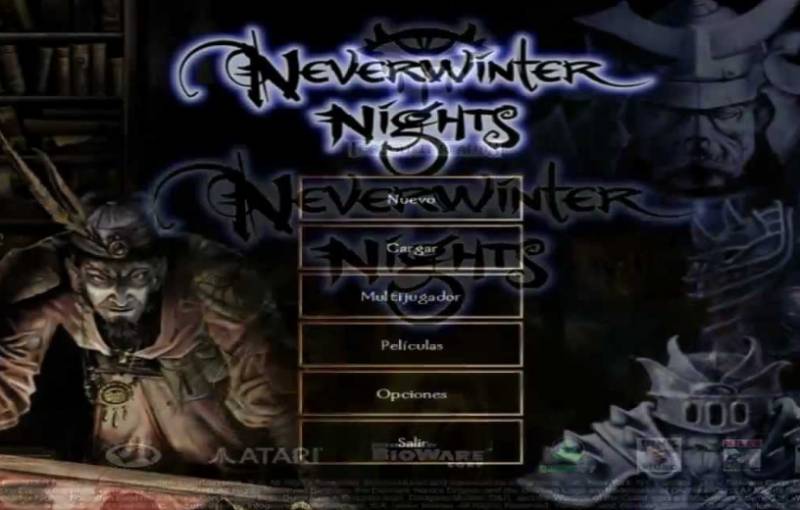 Ever since then more games started using phone lines to connect players globally. The likes of Quake and Doom were success stories back in the day. A couple of years later the first versions of Call of Duty and World of Warcraft were introduced. The creation of these options created the leeway for online slots to be developed. The very first online gambling options included the classic roulette and blackjack.
The Beginning of Online Casinos and Real Cash Games
It wasn't long before online gambling options emerged. The classic games mentioned above were the very first real money gambling options available, and they were the most popular in land-based casinos. The face of gambling completely changed in the year 1994 when virtual casinos were invented. Antigua and Barbuda were the first to pass a Free Trade and Processing Act that allows licensing of organisations willing to open online casinos.
In 1996, there were a total of 15 gambling websites, and within a year this number changed to 200.  At this time playing for money online was a relatively new concept and most people were skeptical about it. However, its popularity grew, and most gamblers slowly got used to it especially after the establishment of online poker in 1998. By 1998, the revenues from this industry were marked at $380 million, and all this was before the wave of smartphones.
The Early 00's
During the early 2000's numerous slot developers and online casinos emerged in the industry. At this time there were close to 100 virtual slot developers. Microgaming was one of the most popular that since then have released close to 500 slot options. Fruit slots were the most popular type at the time when most games had three reels and less than 30 paylines. In the year, 2001, the number of people that had engaged in online gambling had risen to eight million.
Jackpot slots also reached new heights during this season. The very first of this kind was the Cash Splash slot Micro-gaming that gave gamblers relatively high payouts. Others such as Mega Moolah emerged soon after with the highest jackpot prize being 17.9 million euros.  Soon after high paying jackpot slots such as Mega Fortune emerged with a payout close to 17 million euros.
During this time Internet games faced a lot of opposition and resistance, especially from lawmakers. In 2006, the law was passed by the Congress and George Bush to prevent the spread of online gaming. However, in favor of game developers, the law was altered to only apply to sports betting gambling sites. Screening of online games was really stringent, with organisations like the American Gaming Association and Gambling Commission rising to scrutinize and regulate all related activities.
Gaming Today
In the UK, online slots are the most common form of gambling. The Internet is playing a key role in the evolution of online games, as the infrastructure needed to support it is present. Currently, the industry is estimated to be worth around $60 billion. This number is expected to triple up in the next decade.
What to Expect in the Future
This industry is set to keep on growing. With the establishment of virtual casinos and new games every other day, gamers will not be short on ways of spending their hard-earned cash. One thing we know for sure is that there has never been a greater time to be an online gamer. The web is taking over, and the industry keeps evolving every other time specifically towards the mobile market. With apps and smartphones increasing in exposure, this is quite inevitable. From a humble beginning, the gaming sector has since grown into a multi-billion dollar industry.
I am interested in all things technology, especially automation, robotics and tech that helps change how society will live in the future.