We are influencers and brand affiliates.  This post contains affiliate links, most which go to Amazon and are Geo-Affiliate links to nearest Amazon store.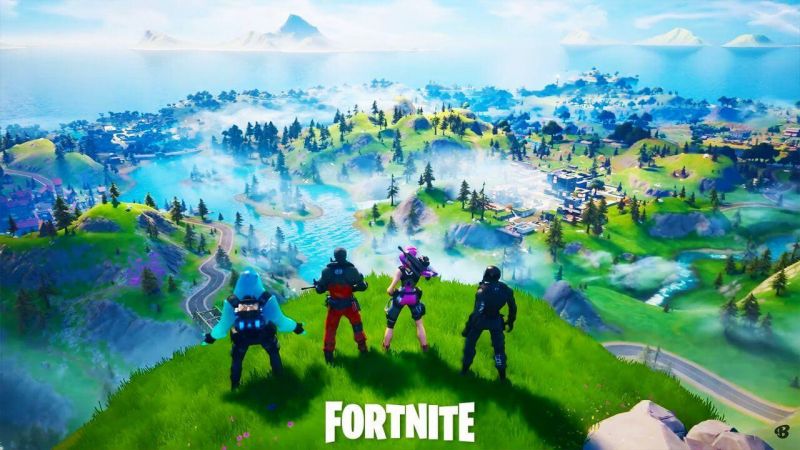 Fortnite is one of the most popular online game played by more than 250 million players around the world. Launched in 2017, the game created a lot of sensation in the online gaming industry. The three main reasons that made Fortnite a huge cultural phenomenon is because of its simplicity, sociality and accessibility. The game is also available completely free to play and is compatible with all major platforms and devices.
What is Fortnite all about?
Epic Games, the creators of Fortnite managed to create an epic fusion of a game from other popular games like Minecraft, PUBG, Overwatch and other games. The gameplay is simple, where 100 players are gathered in a game of survival and the environment shrinking too. The last person standing is declared the winner.
The game comes in 3 different modes including:
Save The World
Battle Royale
Creative
Save The World
In this game mode, players work together to protect their base from the zombies. They gather resources found in the island to build walls and protect their houses. This game mode is a survival based game where players just gather the various resources, build weapons and other schematics enough to ward of their enemies from their territory. The players also can upgrade their weapons.
Creative
This game mode allows players to get creative where players can design their own map filled with buildings and invite other players to visit their island. The game mode also allows players to participate in various races or eliminate others in a shootout game.
Battle Royale
This is one of the most popular mode where players are dropped from an airplane into the island. The moment the players land, the clock starts ticking and players are required to gather resources to defend themselves from other players. The players are required to scourge the island for resources for weapons. They can also team up with other players for survival or just play by themselves all alone.
Why Fortnite is so popular?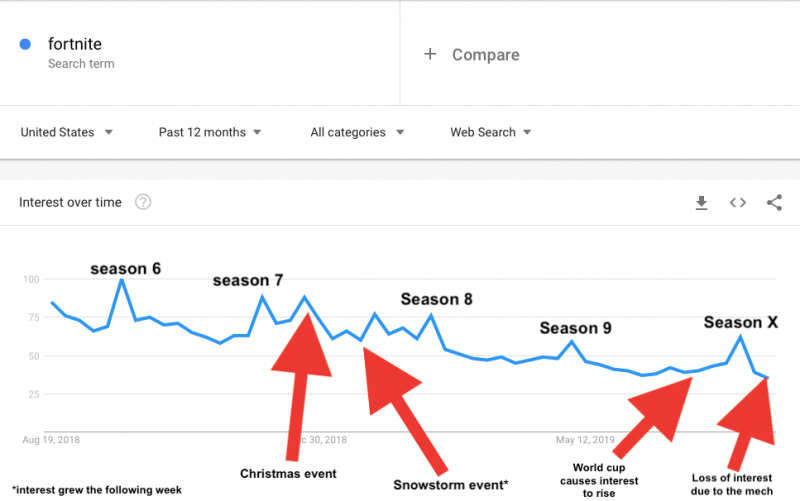 One of the main reasons that made Fortnite lead the charts in quick time is that it is available completely for free. Other competitors like PUBG, Call of Duty are not completely free. While there are other MMORPG games available for free, Fortnite was able to come on top of others due to its extravagance, design, ease of use etc.
The fortnite players have literally stormed the internet with forums, videos, pictures, discussions and others related to the game of Fortnite. There are many popular Fortnite streamers like Myth, Ninja, SypehrPK, DrLupo have tens of thousands of followers. There are also various forums and discussion groups specially created to discuss the strategies and how to play the game etc.
Another reason that Fortnite has evolved into a global phenomenon so quickly is because it embraces pop culture to some extent. Even many celebrities released pictures of them playing the game which encouraged their fans too play the game as well. Some of the popular artists to play the game include Drake, Travis Scott, popular hip-hop artists. When NFL player JuJu Smith-Shuster played with the game along with Fortnite superstar Ninja, it was widely celebrated. It is estimated that during that period when celebrities took into the game the revenue almost doubled.
Another major reason that players around the world love Fortnite is for its simplicity. Yes, you don't need to train or watch videos to start playing the game. The game is very much approachable and simple even for novice game players.
There are also thousands of tutorials and gaming forums to help you understand the various strategies involved in the game to stay alive and conquer the winning post. The graphics is not very flashy or outrageous and even there is no blood gore involved like other games. The graphics is also smooth and game is built on top of a powerful gaming engine that makes the game super easy with no lags.
What are V Bucks in Fortnite?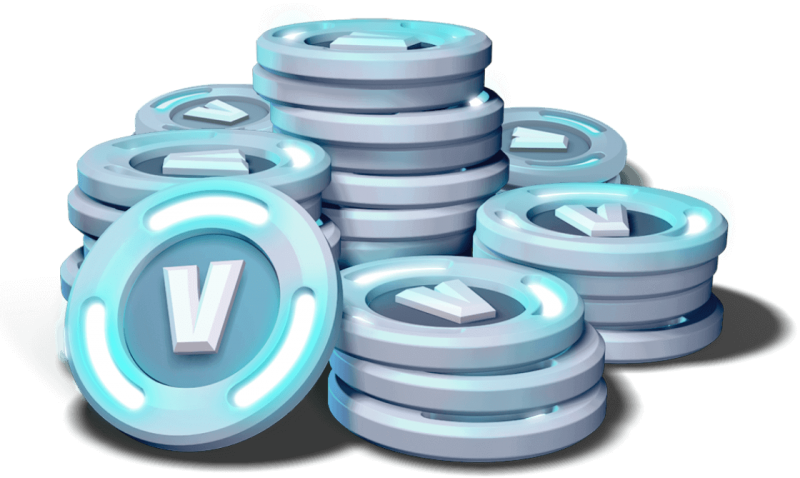 One of the major highlights of the game is that players can choose their own character. Some of the popular skins available in Fortnite include Chief Hopper, Skull Trooper, Renegade Raider, John Wick, Sentinel, Tricera Ops and so on. There are also skins available for purchase and players can use V-Bucks to purchase these skins. Players can also Earn Free VBucks either by paying money or through daily rewards, daily quests etc. These V-Bucks can also be used to upgrade their weapons or buying new weapons.
If you run out of your V-Bucks, you can always purchase from the game store. V-Bucks are available from:
1000 V-Bucks for $9.99
2500 V-Bucks for $24.99
6000 V-Bucks for $59.99
V-Bucks contributes as the primary income source for Epic Games from the game of fortnite. There are also Battle Passes available in the game store that comes packed with various items including guns, skins and maps etc.
Fortnite Emotes
If you think Fortnite is only about killing, gathering resources and fighting enemies, then you are wrong. There are a lot of fun and interesting elements attached to the game like Fortnite Emotes. Yes, players can choose their favorite move and make it their floss move. Many players around the world are recreating their moves in their own style and releasing in video channels like YouTube. One such popular video released was by the backpack kid. Watch that popular video below: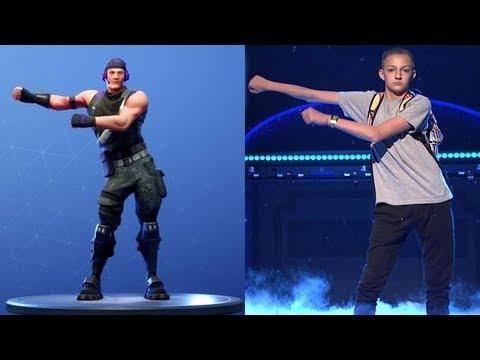 Conclusion
Finally, we have come to the conclusion of this article and hope you have learnt everything about What is Fortnite, why it is popular and various game modes available, how to earn v bucks in Fortnite etc.
Hope you enjoyed all the information shared here and if you have any tips or comments in the feedback section below. See you soon in another interesting article soon.
We are influencers and brand affiliates.  This post contains affiliate links, most which go to Amazon and are Geo-Affiliate links to nearest Amazon store.
I am interested in all things technology, especially automation, robotics and tech that helps change how society will live in the future.