How are your preparations going on for this Christmas 2012 season? It is right upon us next week and I'm sure you all are be busy preparing your house for Christmas and doing your last minute shopping for gifts. It's really tough to take time out from this busy schedule and check few things out on the Internet. However, this time, your search for Christmas live wallpapers for your Android devices ends right here.
Free Christmas Live Wallpapers for your Android
Scary Christmas Live Wallpaper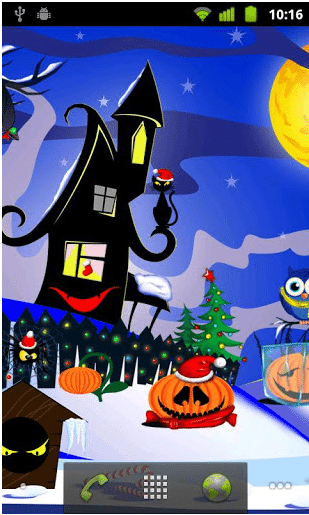 Halloween has just gone down the road and this scary Christmas live wallpaper is all set to spread some horror. Your favorite Halloween characters are dressed up for Christmas. The free version of this Christmas live wallpaper offers a number of customization options. It lets you toggle pumpkins with various attributes such as caps and scarves turn windows lights on and off etc.
PS: Tap the moon for something awesome.
Download Scary Christmas Live Wallpaper
Christmas Tree Live Wallpaper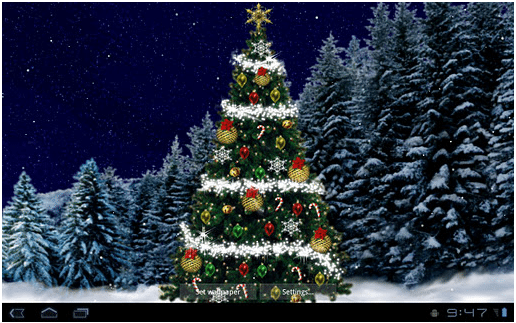 Christmas tree live wallpaper is packed with three types of Christmas trees, i.e., Standard, Happy and frozen. The internal setting allows you to change the snow quantity and snow speed. It also offers various lights, colors and shape effects. If you think that the sparkling is bit fast and messy, you can simply control the frequency and its type from the settings.
Download Christmas tree Live Wallpaper
Christmas Rink Live Wallpaper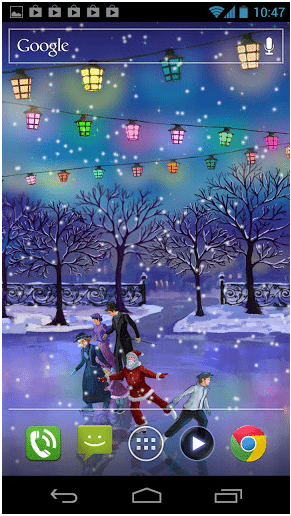 Christmas Rink Live Wallpaper has several interactive characters that glide along the screen while there is a soft snowfall in the background. In fact, you'll instantly notice Santa Clause within the live wallpaper. If you would like to know what these characters are up to, simply touch them and see their interactions.
Download Christmas Rink Live Wallpaper
3D Christmas Live Wallpaper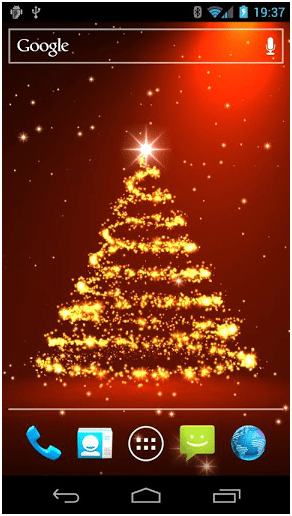 3D Christmas Live Wallpaper truly gives a 3D like experience with its amazing Christmas tree and a Christmas countdown. Although, the free version is restricted to use only certain features, the full version offers excellent custom options. They include the ability to set your favorite scene from the gallery, choose from a range of vibrant color schemes, 3D fireworks, options to customize the countdown and options to control the snowfall amount and speed.
Download 3D Christmas Live Wallpaper
Christmas Lights Live Wallpaper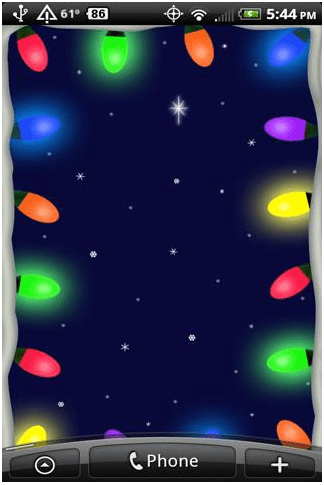 Christmas Lights Live Wallpaper allows you to decorate your Smartphone's screen with various Christmas lights. These lights appear on all four edges of the screen and frankly, they look awesome. This live wallpaper uses basic graphics rendering and should be available on any Android device running Android 2.1 and up.
Download Christmas Lights Live Wallpaper
A young and passionate blogger who loves writing about Android and Geeky Stuff.