When looking for an email service, most of us look for the same things: storage space, an effective spam filter and how good it is at organizing your messages into different categories (work, friends, leisure activities).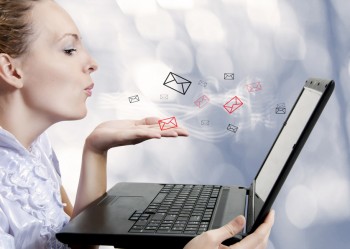 Gmail
Gmail is Google's free email service. As well as email it also has a chat function and has almost unlimited free online storage. Although Gmail is free, it does place adverts next to your emails. Currently, having a Gmail ID is necessary for all Google services except generic web search. A single email ID is your free pass to a host of web services like free blog and website hosting, online document creation and sharing, free email group hosting, social networking, free photo-sharing, submitting your websites and blogs to Google Webmaster tools and lots more.
Hotmail
Windows Live Hotmail is another free email service from Microsoft. It also offers practically unlimited storage, a search option, good security, POP access and access via your desktop. Windows Live Hotmail is also one of the best free email services for organizing your messages into different categories and filtering out spam. As for Google, a Windows Live email ID makes it possible to use free online file hosting, saving games like F1 racing and others associated with Microsoft, submitting your website or blog to Bing Webmaster tools etc.
Yahoo Mail
The best known competitor to Google and Microsoft in the free email service field is Yahoo! Mail. Like Gmail and Windows Live Hotmail, Yahoo! Mail has unlimited storage. It also includes SMS texting, social networking and instant messaging. The spam filter though is not quite as good as those you get with other free email services. A Yahoo ID is also necessary for Yahoo Answers, submission of blogs and websites to the Yahoo search engine and other Yahoo services like Yahoo Contributor.
Facebook Messages
Many people now use social media websites to send and receive email messages to their friends and relatives. As you would expect given its global reach, Facebook Messages is the most popular free email service connected to a social networking site. It integrates email messages with the online chat function so if a friend you are talking to goes offline anything you type to them in the pop up box after that will be sent to them as a message. It is also stores your chat sessions as messages and it is easy to organize your messages, either deleting or archiving them. MySpace also has a free email service that lets you send messages to people even if they're not on MySpace themselves.