I do laugh a little at the irony that one of the best free anti virus and spyware programs I have used in the past year is made by the same company that is subject to most of the virus, malware and spyware attacks.
Yes, I am talking about Microsoft and this article is about Microsoft Security Essentials software.  This software is completely free and has won me over in every way in comparison to other freeware antispyware and antivirus software.
I have used:  Avira (my previous favorite), Avast, PC-Cillin, AVG and even paid programs like Norton Antivirus, McCafee and Kaspersky over the course of several years at some point.
Windows Security Essentials is lighter weight and faster than any other antivirus program I have tested recently and it is accurate and caught more malware and viruses in real time than other freeware programs I have tested.
Microsoft Security Essentials is so light weight that the process runs seamlessly in real time and won't slow down your PC even while doing real time scanning.  This was a big disadvantage for Norton and Avira where when the file scans occurred your PC would noticeably lag even with having dual core processors and 3GB of RAM.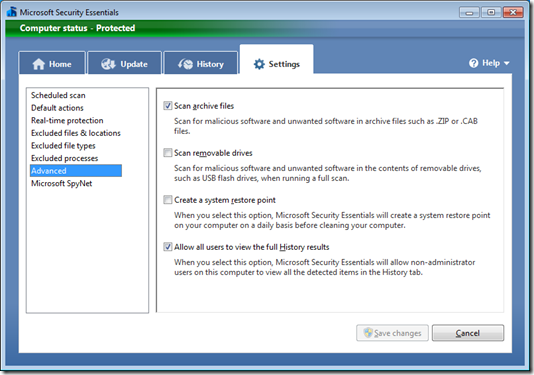 The ability to easily scan a download just by right clicking and selecting scan with MS Security Essentials for easily checking the health of downloaded files before you open them.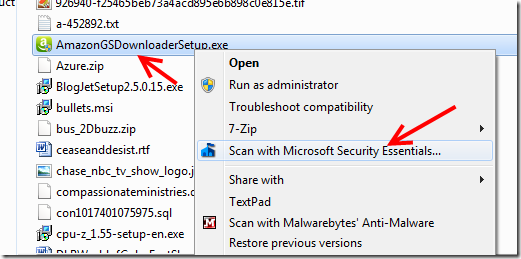 The program has found spyware and viruses in pdf, .exe, temporary browser files and more.
I highly recommend you save the annual cost of a paid Anti-Virus program and switch to Microsoft Security Essentials I have since replaced Avira and Avast on all 5 PC's in my house with Security Essentials and have been happy and noticed better performance on all machines since the switch. The MSE works fine for desktops, but if you are looking for an anti spam software exchange solution then there are other products better suited specific to protecting Microsoft Exchange environments from viruses and malware.
-Dragon Blogger