It was only a matter of time before portable game consoles and mobile phones would begin to merge right? I mean already the Apple iPhone and Android based mobile phones have so many games but none of them have the console pad and gaming ability of a Nintendo DS or Sony PSP. Sony apparently is bridging the gap with the Playstation Mobile Phone and Engadget of course has pictures to prove it.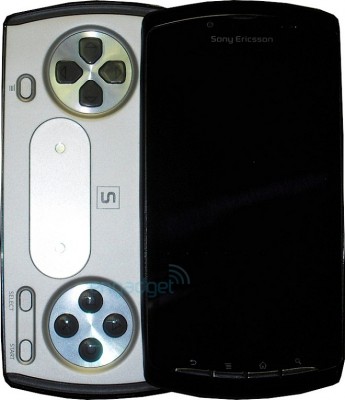 Of course, the new Sony Playstation Mobile phone is said to sport Android 3.0 Operating System, 1ghz processor, 512mb of RAM and an 8gb SD card. The fact that it will be based on Android makes it not likely to support actual Playstation Portable Games, and other than the D-Pad one wonders what games would exist that would only run on the Playstation Mobile Phone. Ironically, the D-Pad has been around for around 30 years and still is the most popular control mechanism for gaming. Sure the PS3, Xbox 360 and Wii controllers have additional features, motion controls and the like but the D-Pad still rules for portable devices.
The question is, do you think Sony shifting to making a Mobile Phone Playstation will be enough to garner attention or will Nintendo steal the show with their focus on the Nintendo 3DS and keeping a mobile gaming system at its core "a gaming system".
What are your thoughts on the Sony Playstation Phone, do you think this will be a hit or a miss?
-Dragon Blogger