Yesterday when logging into Google AdSense I was presented with a welcome to the "new AdSense" dashboard.  The new Google AdSense presentation is far more Google Analytics like with more access to analytics at your fingertips (more graphs and measurements).  The main page shows you a greater summary breakout of your earnings.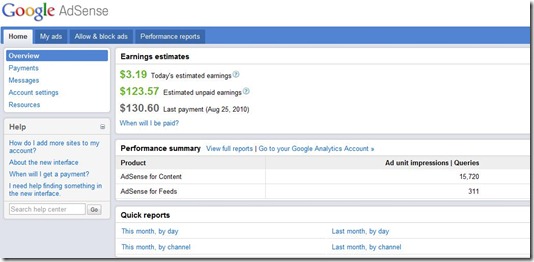 You get your day estimate, as well as your estimated unpaid earnings and previous payment right at the top center of your display.  You also get access to quick reports for earnings by day, channel or previous month's earnings.
Clicking on Performance Reports will group out separate earnings for each Channel Ad or URL Channels so you can see which ads and which sites are earning you the most.  The analytics charts presented showing impressions. clicks, coverage and more again are very much more detailed and up front and this new dashboard seems to show you more data quicker than the former AdSense dashboard.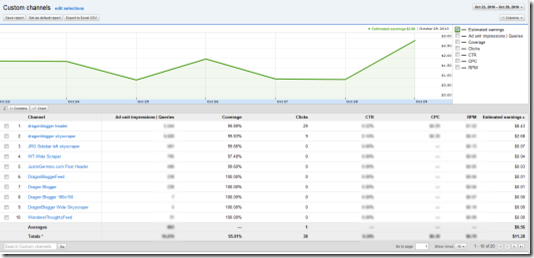 Overall I am pretty impressed with the new Google AdSense interface because it brings more information on the main dashboard and it is easy to navigate.
How many of you have been upgraded to the new AdSense Dashboard yet?  What are your impressions of it?
-Dragon Blogger