We are influencers and brand affiliates.  This post contains affiliate links, most which go to Amazon and are Geo-Affiliate links to nearest Amazon store.
Gamdias had sent me their Hebe M1 USB Gaming Headset to review and after nearly 2 months of using it often as well as having my son use it after I was done with the review I can say this is one of the best bang for the buck gaming headsets you can spend your money on.  It isn't just for the really cool RGB LED illuminated lights either, this headset is incredibly comfortable and the Hera application offers some excellent audio options plus microphone options giving you a complete package.  So now that you got the gaming setup done, with a computer, keyboard, mouse and monitor, you may be looking at a gaming headset next to top it off.
Gamdias Hebe M1 Specifications
SENSITIVITY

119±3dB

IMPEDANCE

32 Ohm + / – 15%

DRIVER DIAMETER

50mm

DRIVER MAGNETS

NdFeB

MICROPHONE SIZE

Φ6*5mm

MICROPHONE SENSITIVITY

-40db±3db

MICROPHONE PICK UP PATTERN

Unidirectional

VIBRATION UNIT SIZE

30mm

CABLE LENGTH

2m

PLUG TYPE

Gold-plated USB plug

DIMENSION(LXWXH)

188 × 104 × 230 mm
Now lets get into the unboxing of the Gamdias Hebe M1
This is a virtual 7.1 surround sound headset, what that means is the headset uses it's sound card to split the stereo audio and use processing and delay tricks to simulate 7.1 surround, this is front center, front right, front left, right, left, rear right, rear left and subwoofer.  The ideal 7.1 system has a layout like this image from Dolby.com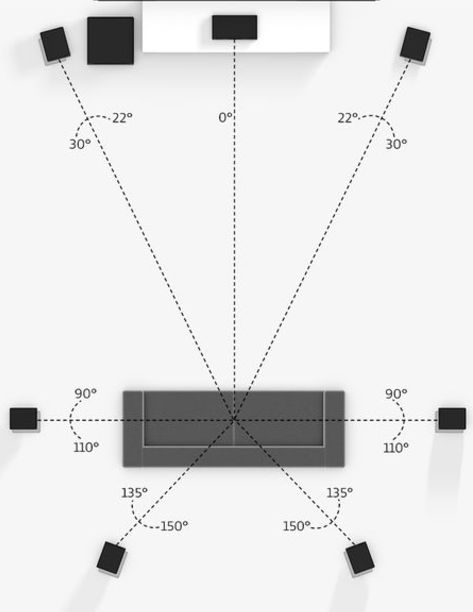 Now I can tell you that it is really impressive how the 7.1 is simulated, in most games I cannot tell it isn't true 7.1 surround because the audio processing is that good.  When playing Guild Wars 2, Overwatch, Elite: Dangerous the sounds and effects come from the right direction every time and even subtle direction changes alter where the sound is coming from.  I have no idea how they get digital audio processing this good, but I can tell you this the surround sound is fantastic.  The only thing I can probably warn you is if you play professional tournament FPS games, I hear there is a slight delay in the processing so if you need to hear footsteps or someone sneaking up behind you and sub-second responses make a difference, then you want a true 7.1 headset, barring that, this is the perfect headset.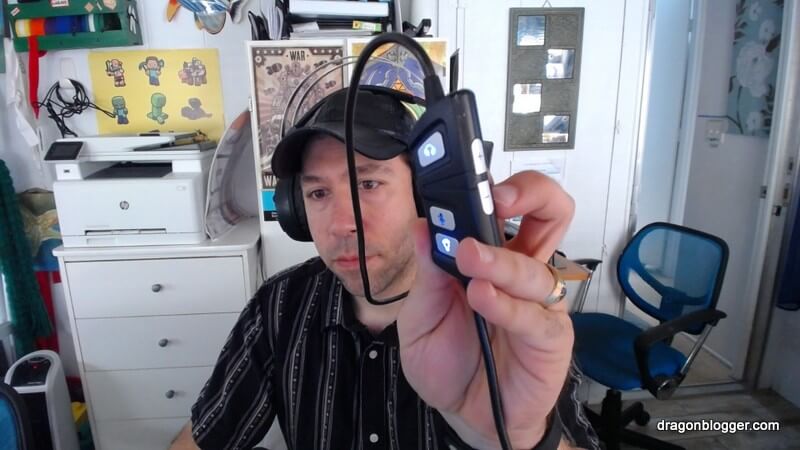 The Gamdias Hebe M1 headset of course comes with a control box on the cord, the cord itself is very thick and not braided, but is so thick it is very unlikely to ever kink or twist like the thinner corded headsets.  On the control box you have your mic mute button, headphone light button (so you can shut it off and sleep at night), volume buttons, and the bass vibration button.  This headset has a vibration bass assist function to help you feel deep bass sounds, like explosions of ships next to you in Elite: Dangerous for example.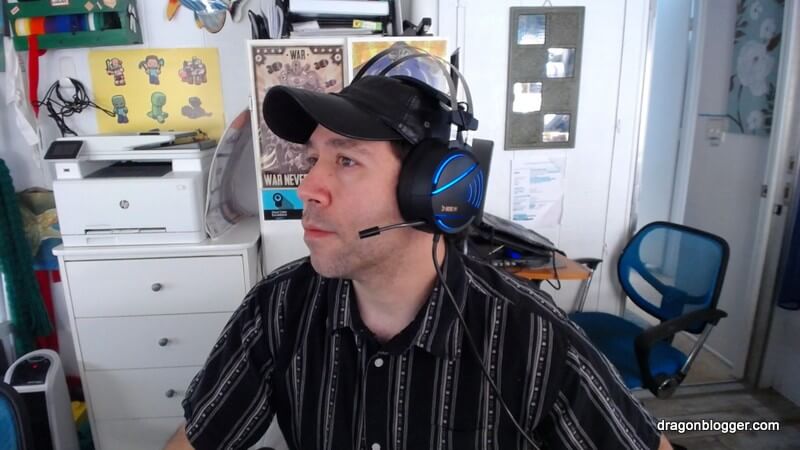 The mic is excellent and retracts when not in use, it is completely flexible so you can adjust it however you need to as well.  The headset color options are plenty and the LED colors are gorgeous and perfectly pair with the Gamdias Zeus P1 mouse which I also use thanks to Gamdias sending me one several months ago.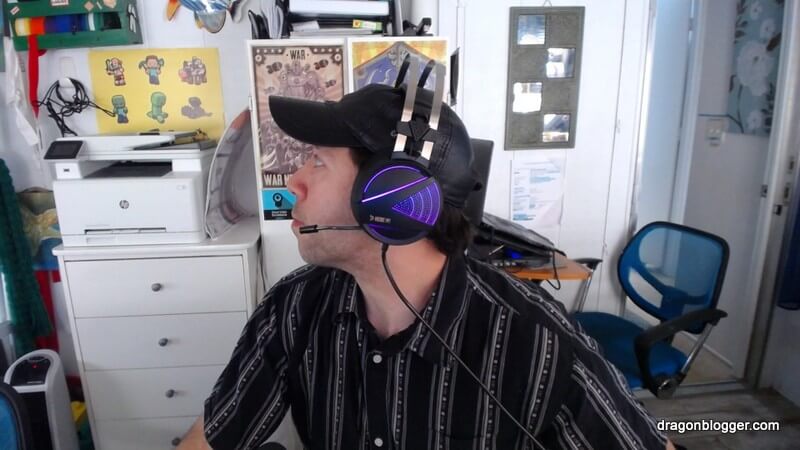 Showing off some other color options, the default is the headset cycles through many colors and blends them very smoothly.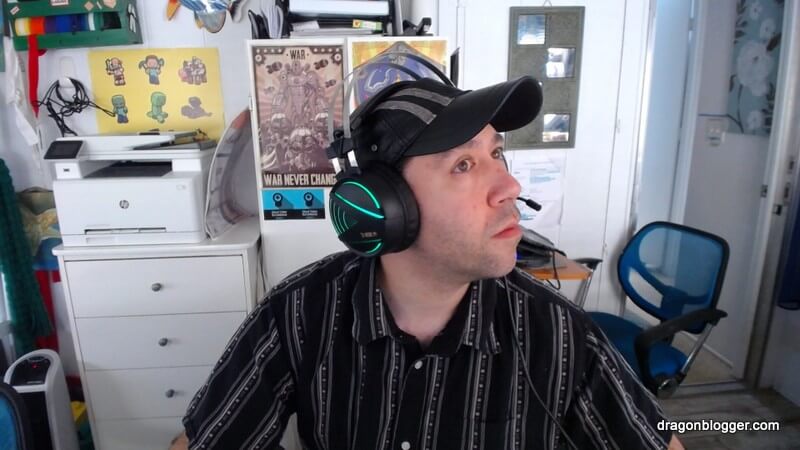 The headband is a combination leather adjusting strap and metal and is extremely durable and flexible, you will not have to worry about any stress fractures or breaking points with this headset like you would with other cheaper brand headsets.  The Gamdias Hebe M1 is only a PC gaming headset, this headset due to it's custom PC software is not really a PS4 or Xbox One headset and I have only used it with a Windows 10 PC.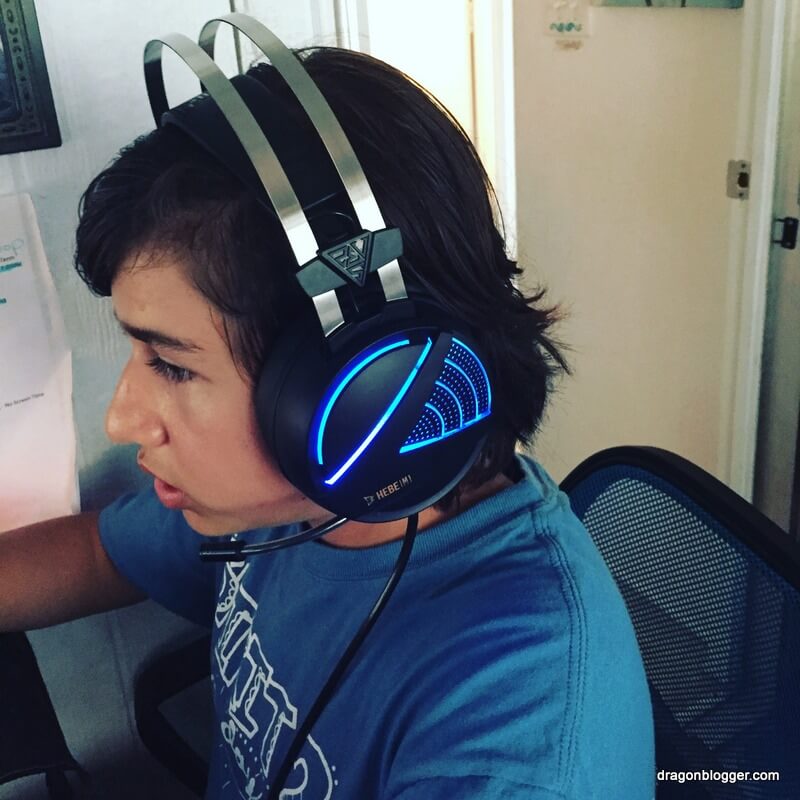 This is my son's new favorite headset and he now gave up his previous Etekcity H7PX+ headset for this one.  The main reason was the comfort, lights but also the built in voice changer functionality in the Gamdias Hera software.  Yes that's right, I can tell you very clearly the Gamdias Hebe M1 headset is better than the Sades A6, Sades A7, MixCDer Power, Etekcity H7PX+ and even the HyperX Cloud 2 headsets in my opinion.  Only the Steelseries Arctis 7 was slightly better (and also wireless) and that headset is 3 times the cost as the Gamdias Hebe M1.
Here is a video showcasing the headset but also the Hera software with the voice changer function for the Gamdias Hebe M1 Headset.
There is only 1 issue I found with this headset and it is intermittent, that is that the headset will sometimes pick up audio feedback and buzz, there seems to be a software/driver issue that occurs at random times and I was able to get it to happen 2-3x on my son's ASUS ROG gaming laptop, but only 1x on my Razer Blade 2014 and was not able to reproduce on my MSI Gaming laptop.  In both cases the Gamdias Hera app does not seem to recognize the headset and gives you no options, the headset itself seems to have a problem where you talk into the mic and it rapidly echoes back in your ear and raises the volume.  A reboot of the computer does not fix it, the only thing that resolves the issue is to uninstall the Hera Application and also uninstall the HID Command Detector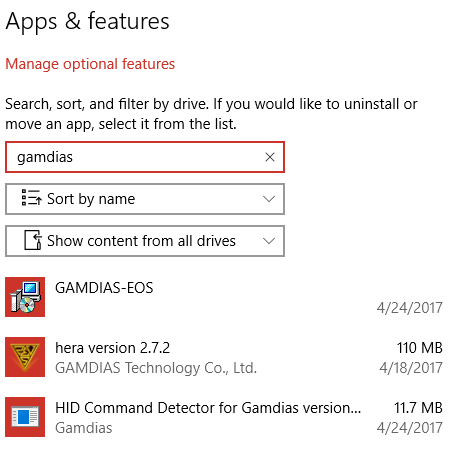 Then reboot and reinstall the Gamdias Hera, this fixed the issue and for some reason the issue never cropped up again.  It could be the USB drivers, motherboard drivers, Windows patch…etc.  But I haven't seen the issue repeat in over 3 weeks, yet it happened 2x in the first few weeks and I even contacted Gamdias support.  This is why I delayed the review, to see if this issue would happen again but 3 weeks later I can safely say it was an anomaly due to either OS patch/version or driver patch/versions as I can't reproduce it anymore.
Ignore the Amazon Reviews, Gamdias made the odd decision to include many different headset models as the same product code each headset as a "style" this means that all of their headsets use the same reviews, so you can't have dedicated reviews for the Hebe M1 vs their other model headsets.  If you look through there reviews there are some bad reviews of other headset models, but the Hebe M1 is a fantastic headset and don't let the 3 star review from the muddled combined product listing affect you.
Let me know if you have this headset though and you have any issues with Gamdias Hera not recognizing the Hebe M1 or mic echoing.
Update:
So I had 2 Gamdias Hebe M1 headsets and both of them started having quality issues with the wire between 6 months and 1 year, the first was the wire crimped up and broke inside the cord of one headset and Gamdias sent a replacement as it was within the 1 year warranty period.  The other the wire that connects to the earcup separated leaving exposed mini wires inside that were falling apart, I used electrical tape to hold it together but it was just over the warranty period of 1  year.  Replacements themselves only have a 3 month warranty, so note that when you request a replacement and make sure you pay attention to the 1 year warranty.
We are influencers and brand affiliates.  This post contains affiliate links, most which go to Amazon and are Geo-Affiliate links to nearest Amazon store.
I have been obsessed with computers, tech, gadgets and games since the early 1980's having grown up on the Commodore 64 and Amiga computers.
By day I work in the IT Security Industry and have been in IT for over 20 years. On my spare time I am a Vlogger, Blogger, Streamer, Gadget Reviewer, affiliate marketer, influencer and entertainer. I am also an avid movie fan, TV Show fan, Anime fan, video game fan and fan of trying anything and everything new.