We are influencers and brand affiliates.  This post contains affiliate links, most which go to Amazon and are Geo-Affiliate links to nearest Amazon store.
Gamers have a slew of great new titles to look forward to in 2019.  Along with a few fresh games that are making a first-ever cross-platform debut later this year, the predominant fare is the long-awaited installments of sizzling franchises.
A souped-up and competitive gaming industry means that the latest in a constant stream of new titles are not only optimized by AI and high visual fidelity.  In-game economies are rocking and rewards are such that they may soon match the real money returns of an online casino!
If you're on a quest for a gaming experience that's so slick and immersive you'll be left heavily perspiring and gasping for breath, here are three titles that have to be on your to-do list in 2019:
Crackdown 3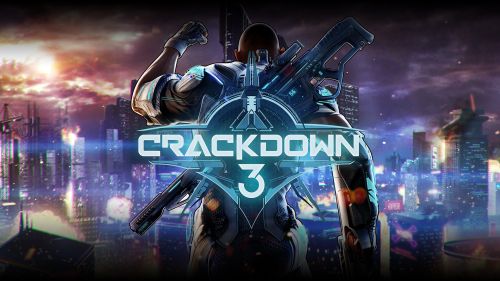 Crackdown 3 is a continuation of super cop fueled carnage that takes place in a futuristic island playground known as New Providence.  It's an action-packed third person sandbox where you'll play the savage, unethical and unbelievably agile law enforcement agent in the brutish form of Commander Isiah Jaxon.
Unlike previous iterations of the open-world havoc inducer, Crackdown 3 is Xbox One X Enhanced to deliver a seriously superior gaming experience… particularly on 4k-ready consoles.
Along with a new-look world characterized by towering skyscrapers, big bad billboards and bright neon lights, there are a few dynamic refinements to law enforcement in New Providence.  As Commander Jaxon you'll get to leap up and down buildings and decimate cars with a few well-aimed kicks.
You'll also have the tried and tested capabilities to blow bad guys – and law-abiding citizens – to bits with rocket launchers, grenades and tether guns that have been tweaked and upgraded to deliver an optimized kill rate.  The real crowd pleaser in Crackdown 3 is, however, a versatile 'cop car' that can morph into a tank or transform into a Spiderman-esque saloon capable of cruising vertically up walls… how cool is that!
As your aim is to hunt down and take out gang leaders – and a ginormous robotic serpent too – you have the opportunity to recharge and refuel via a 'side game' treasure hunt.  By accumulating kaleidoscope colored orbs secreted on the city's rooftops, you can maximize your superhuman strength so that you're adequately geared for the legion of battles to come!
Devil May Cry 5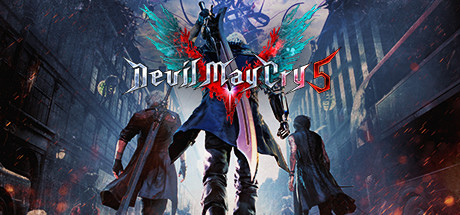 The fifth installment in the Devil May Cry franchise is a new and improved third person action experience that's billed by awesome aesthetics, intense audio and technically advanced game-play.  The main protagonists are a coterie of cunning and impossibly brave demon slayers who vary from the daring Dante to the young, impressionable and fearless Nero who, together with his side-kick Nico, are the last line of defense against a deadly demonic invasion.
The insidious and menacing appearance of demons is triggered when the wicked seeds of a demon tree take root in Red Grave City.  This time, Nero has the punishing power of Devil Breakers at his command; interchangeable robotic arms that can spew out chaos along with the conventional guns and swords that are the weapons of choice in previous DMC iterations.
In addition to their regular function as weapons of demonic destruction, each Devil Breaker has a unique once-off enhanced attack mode dubbed Break Age.  These exclusive kill functions are great additions to combat and with eight Devil Breakers integrated into play, there's more than enough innovative fire power to get you out of tight spots.
Aside from the exciting new additions to the weapon's arsenal, combat is fast paced, totally engaging and available in the classic and auto-assist mode.  Select the classic mode and you'll enjoy enhanced mobility that's not only free and unfettered but more fluid too.
Factor in new player capabilities that allow you to grapple with the enemy, leap through the air and onto the monsters' backs and bash them into submission on the ground and the odds of driving the demons out of Red Grave City is that much better.
Trials Rising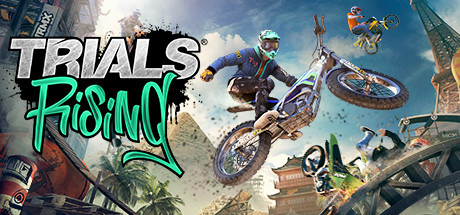 The new addition to the Trials series provides an electrifying gaming experience that escalates in length and complexity.  Your task is to steer a customized dirt bike around a series of obstacle-strewn courses located across the world.
It's the kind of game that requires specific skill-sets from players to keep the bike and rider perfectly balanced so as to negotiate ever more alarming hinderances and stumbling blocks… at top speed.  To assist novice gamers, the developers have created an optional tutorial that provides tips on general bike handling!
Aside from the conventional solo experience, RedLynx had integrated a super exciting and synched Tandem mode to game-play.  What that means is two players have equal control over one bike as it bucks, pitches and flips around the tracks.  The cutting-edge co-operative mode complements the single-player and multi-player options, the latter of which is available as an eight-player Motocross or four player Local.
You'll find a few new tricks and minigames to ramp up the Trials Rising gaming experience but a brand new feature that's guaranteed to attract legions of fans is the ghost feature.
We're not talking Casper type ghosts.  We're talking the visual representations of your friends' highest scoring recorded relays.  It's these ghost riders who join you and your bike as they sweep around the tracks, ensuring that you are never gaming alone!
We are influencers and brand affiliates.  This post contains affiliate links, most which go to Amazon and are Geo-Affiliate links to nearest Amazon store.
I am interested in all things technology, especially automation, robotics and tech that helps change how society will live in the future.