Weather you're doing some landscaping, or need a power hookup for some lawn decor, you won't get far without an extension cord. You also can't put your trust in an indoor model that isn't weatherproof, nor can you go cheap, after all your safety is more of a priority than the tasteful lights you're trying to plug in. Enter GearITs 12/3 Outdoor Extension Cord. Featuring a triple plug, solid, durable design, and plenty of length for you to make use of, this is a long lasting investment if you need anything powered outdoors. Without further ado, lemme tell you why you should buy this fantastic product.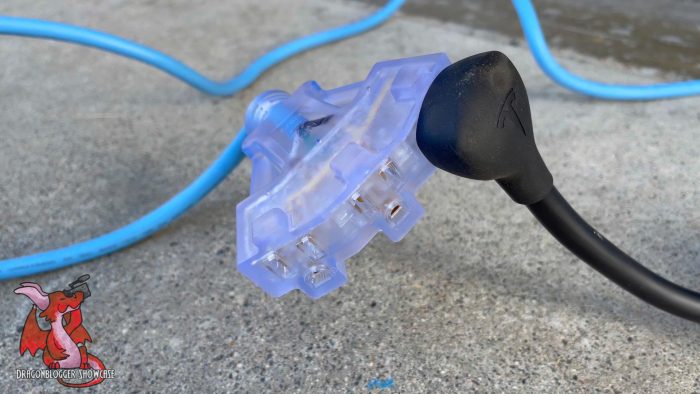 Features
So this lovely cable features three heavy duty twelve gauge outlets, supporting NEMA 15P/R 3 prong male ends. It's cleared for outdoor/indoor use. It can handle just about any weather it's stuck in, and is suitable for everywhere from job sites, warehouses, homes, offices, and even more unusual locations. Rain sleet or snow, your cord works with everything from heavy and light duty power tools, generators, drills, saws, air compressors, lawn equipment, and more. This 3 outlet extension cord from GearIT is rated for 15 Amps, 125 Volts and 1875Watts, meaning it'd take quite a bit of charge to overload it. The molded connector plugs have built-in strain relief to guarantee the cord won't fray and fail It's suitable for temperatures as low as -58F to up to 220F, and it's even oil resistant. It's also completely up to safety specifications, and is a UL AND CUL safety certified product. The translucent female plug even has a lighted LED indicator when it's delivering power, and the yellow cable jacket is highly visible making it easy to spot and prevent accidents. As always GearIT stands by their products, and offers a limited lifetime replacement warranty, as well as a 30-Day money back guarantee. Don't like it? Send it back and be satisfied.
Summary

GearIT is a quality company producing quality products, and this cable doesn't fall short of that expectation. It's durable, affordable, safe, and you don't often find a company that puts so much attention to detail into such a simple product. My favorite feature has got to be the entire safety section, faulty extension cables are one of the biggest sources of fires, so between the heavy Amps it can handle, the clear indicator on the plug, and the bright safety jacket it's certainly a cut above your average extension cord. Thanks for reading, and have a wonderful rest of your day.
I am just a 25 year old doofus who enjoys rpgs, sugar rushes, and passing out at odd hours.