Planning on doing a bit of late night work during the quickly approaching summer months? If that's the case, proper illumination is a necessity, and sometimes your porch light simply won't cut it. Thankfully GearIT has a solution for us today with their 2000 Lumen Work Light! A good work light has a few standard features I'd say are the bare minimums: It needs to be bright, the cable needs to be relatively long, and a way to attach it to a nearby surface, either via hook, magnet, or whatever other binding agent is a must. GearIT has covered all these and more, so without further ado, lemme tell you why you should consider them for your next work light!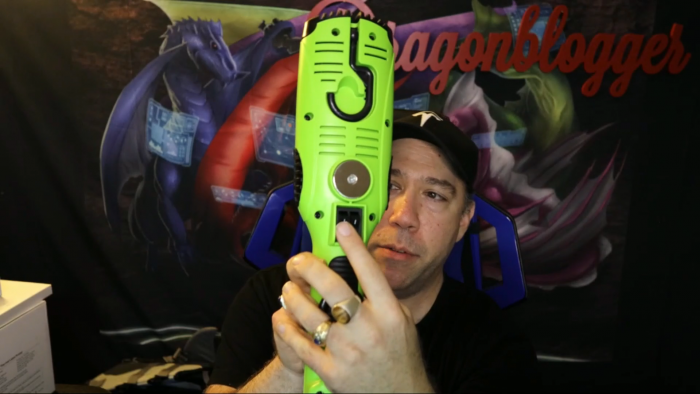 Features
First off lets talk about the most basic feature: Cord Length. GearITs work light standard comes with a fifteen foot cord or twenty foot cord, though the option for a twenty foot cord is there for a little more. This is a fantastic move on their part as some people may want more length, other people may prefer a bit of space saving. Tripping over a cord is never fun, especially when there just plain wasn't an option for a less cumbersome cord. On top of this, 2000 Lumens is reasonably bright for a work light. It also comes with a few nice convenience features including four rubber non-slip and skid resistant handle, a hook that rotates up to three hundred and sixty degrees, and a rare earth magnet on the rear handle for extra hold on metal surfaces. It's also got a very convenient NEMA 5-15R AC outlet located on the bottom of the units handle to power an extra device. No more having to lug your extension cable to your shed if you want to work on anything requiring extra power. To top it off, GearIT promises a limited lifetime replacement on their products and a thirty day money back guarantee so if you aren't quite satisfied, you can always send the product back for a full refund.
Watch the Showcase and Test of the GearIT Work Light
Summary
All in all GearITs products are high quality, and their work light is no different. The casing is sturdy, the convenience features are above and beyond what I'd expect from a standard work light. I'm a pretty big fan of the bright colors of it as well. It's not exactly safety orange, but bright green is quick to find in a dark area, which is nice. All in all a fantastic product that I'd certainly recommend.  This has one of the best and brightest bulbs I have ever seen on a work light and made working in the dark a breeze.