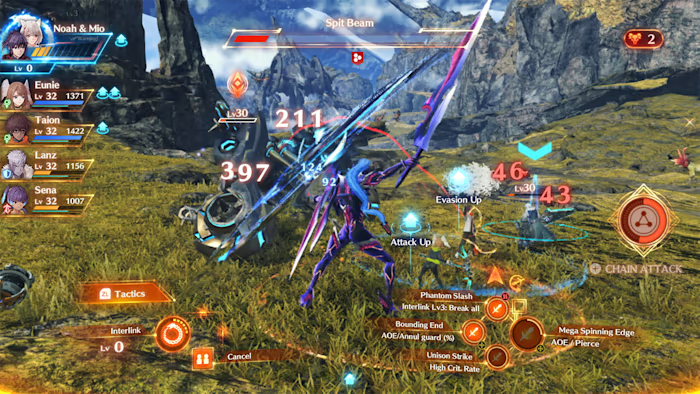 The latest entry in the Xenoblade Chronicles series, Xenoblade Chronicles 3, will be released on the Nintendo Switch on the 29th of July after being pushed back from its original release date which ought to be around September this year. The game takes place in a world called Aionios, which is made up of a series of floating islands that are inhabited by humans and other creatures.
The world was once peaceful but has since been torn apart by war. There are two main factions: Blades, which are human-like creatures that can be controlled by human Drivers, and Titans, which are large beasts that roam around the world. You play as Noah and Mio, two protagonists who will travel across Aionios. Keves and Agnus, two warring nations, call this place home. Their battle members consist of individuals from both sides of the border, putting them on the run in both countries.
The plot of Chronicles 3 appears much more to revolve around war-inflicted conflicts and chaos between the two countries and a strange power known as Ouroboros. The gang took a fighting stance against a girl who appears to have been one of their friends as pictured in the release date trailers. Noah and Mio are also seen merging to form a dark purple monster to fight enemies. Though they aren't the only characters who were capable of forming such monsters in the game.
Since this is an RPG you'll see plenty of cutscenes before getting into a battle with enemies. The game features turn-based battles where you control Noah while other party members fight alongside him using their special abilities called Arts. Each time you use an Art during battle you'll gain some meter called Chain which allows you to use stronger moves later on in the fight if you have enough points built up.
About the developer
The developer behind Xenoblade Chronicles 3 is Monolith Soft, a Japanese game studio that's been around for about 20 years. The studio's first major title was Xenosaga Episode I: Der Wille zur Macht, which was released in 2002 for the PlayStation 2 and Xbox. The game was well-received by critics, but sales were poor.
Monolith Soft then developed its game engine, called the Monolith Engine, for use on its next project — Xenosaga Episode II: Jenseits von Gut und Böse. This sequel also received positive reviews from critics, but it didn't sell as well as its predecessor.
After releasing both games in North America through publisher Namco Bandai Games (now known as Bandai Namco Entertainment), Monolith Soft created two more games based on the Xenosaga franchise — Xenosaga Episode III: Also Sprach Zarathustra and Xenosaga Freaks — before turning its attention to the Wii with Wii Sports Resort and Wii Fit series titles.
The studio continued working with Namco Bandai Games until 2012 when it published Xenoblade Chronicles on Nintendo's Wii console.
Tetsuya Takahashi is the founder and CEO of Monolith Soft. He previously worked at Square Enix as the lead developer on Final Fantasy VII but left after only one year to found Monolith Soft with his wife Soraya Saga (who also left Square Enix). Takahashi says he founded Monolith Soft because he wanted to make games that had "more than just fun" and would "make an impact".
He has been involved in every single project that Monolith Soft has developed since its inception in 1999, including Xenogears (1998), Xenosaga Episode I: Der Wille zur Macht (2002), Xenosaga Episode II: Jenseits von Gut und Böse (2003), Xenosaga Episode III: Also Sprach Zarathustra (2004), Baten Kaitos Origins (2005), Baten Kaitos II: Die Wiedergeburt der Götter (2006) and Xenoblade Chronicles.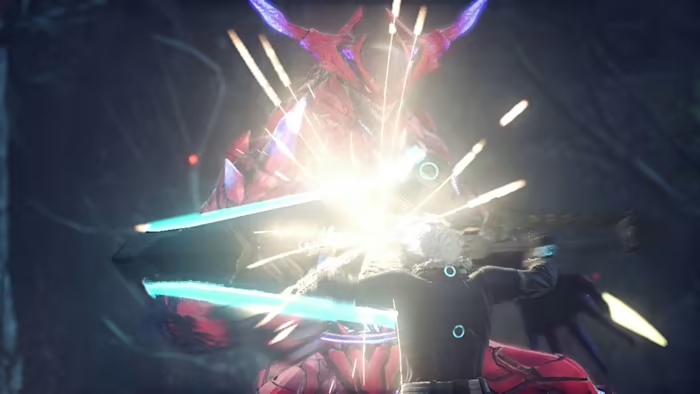 List of Playable Characters
One of the most interesting aspects of Xenoblade Chronicles 3 is its cast of characters. You'll meet dozens of people on your journey, but only a few of them will join your party. As you might expect, these characters have unique skills and traits that make them stand out from the rest. Here's a breakdown of the 6 confirmed party members in Xenoblade Chronicles 3 and their unique skills and traits:
Noah: is an off-seer from the nation of Keves, he is one of the two main characters in the latest series. An off-seer in Xenoblade 3 played a close role to Yuna in the Final Fantasy X series, assisting fallen soldiers on their journey back to the afterlife. Noah battles as an attacker, gifted with a sword that bears almost the same striking resemblance to the Monado used by Shulk, the protagonist of the original Xenoblade Chronicles series. He fused with Mio against stronger enemies to form an Ouroboros monster.
Mio: is also an off-seer for Agnus (her birth country), helping the nation's fallen soldiers on their journey back to the afterlife. She also has cat ears, which has prompted many players to assume that she has a connection to Nia from the Xenoblade Chronicles 2 series.
Mio is a defender in battle form who uses a pair of discs to keep her supple and out of danger. She often merges with Noah to create the Ouroboros monster used in battling off stronger enemies. Herself and Noah are the two main playable characters in this new series.
Lanz: a team member of Noah's and Mio's. He is gifted with a huge sword that also serves as a shield for him during battles.
Sena: is Mio and Taion's team member. Sena possesses great strength despite her small physique.
Taion: is a master schemer who uses his intelligence and high level of awareness to fight alongside Mio.
Eunie: is a childhood friend of Lanz and Noah with a cynical and vicious behavior. She helps her team recover during battles through her special healing skills.
Taion: is a master schemer who uses his intelligence and high level of awareness to fight alongside Mio.