As a tech and geek enthusiast I will tell you that I am no stranger to various monthly subscription boxes that include a random set of geek culture items that entertain and my kids are especially fond of the random box services that I review here.  Well this time I got a chance to review a new one called Geek Fuel which we haven't reviewed before and I can honestly tell you that it is my kids new favorite out of all the ones we have tried previously.
Watch the Geek Fuel Unboxing
First, with some of them you aren't guaranteed a T-Shirt in every box, I love the T-Shirts most and give my kids the rest of the stuff in the boxes typically, so knowing Geek Fuel includes a T-Shirt every month is a plus.  The June Geek Fuel box which I received on July 1st included a few surprises and the most was the fact it included 2 novels Jurassic Park and The Lost World and the first time one of the boxes came with novels (now I read both books before in the 90's) but none of my kids have and I think my 11 year old would like reading them so will task him to read Jurassic Park as they enjoyed the movies, including the new Jurassic World and the book was so great.
This month's Geek Fuel Box Included
Jurassic Park and Lost World Novels
Alien T-Shirt
Goo
Mortal Combat Bookmark "Finish It"
Power Rangers Fridge Magnet
Steam Game (Super Win the Game)
Geek Fuel Magazine
Retro Magazine
When I looked at the previous Geek Fuel boxes I see a Steam Game is included in all the recent ones, and this is of course the biggest selling point for my kids is they get a free random game to play each month too!  You can customize the T-Shirt sizes between boxes, so give that month's T-Shirt as a gift to someone else too!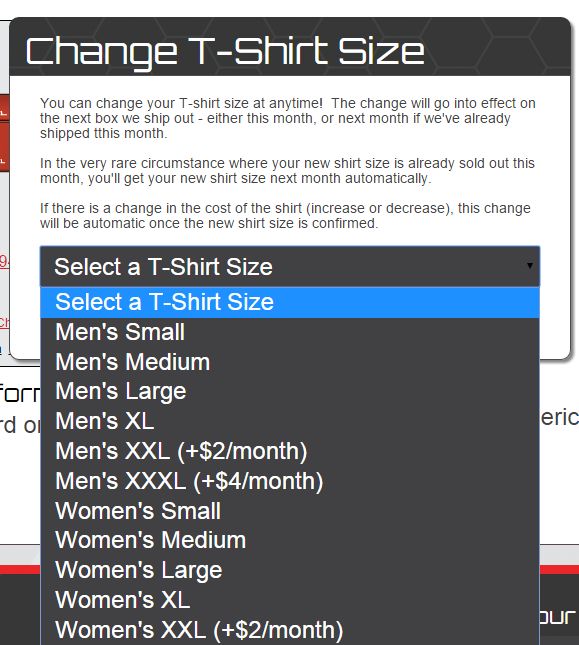 Overall my kids were thrilled with Geek Fuel and the seller is both the Game plus the T-Shirt, honestly at the same price as some other boxes this one wins hands down, and was a better and more fun deal than Nerdblock plus I felt you could actually get more value out of the items in the box, heck you get 2 novels in this one which I can make my kids read over Summer!