I have been using computers and their related peripheral's since I was young. My father built a computer as tall as him in our basement and was always tinkering around with the emerging technology. It is largely due to this that I have a love of computer and their related peripherals.
I  recently had the opportunity to review UtechSmart's Mars Gaming Mouse. This mouse was not only ergonomically designed but was a effective and comfortable mouse to use for gaming.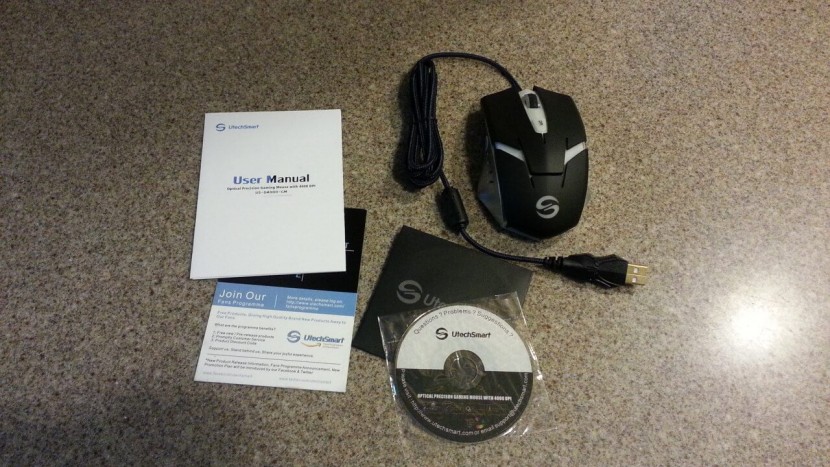 The Mars Mouse was packed in the box very securely and game packed with the following:
1 – Utech Smart Mars Gaming Mouse with 6ft braided gold plated USB cord
1 – CD with needed drivers
 1 – User Manual
Misc. information cards
The UtechSmart Mar's Gaming Mouse features polling rate of 1000 and 4000 DPI with a push button DPI profiles for quick changes mid game. With each DPI rate the mouse scrolls through a rainbow of colors, including red, blue, purple and green. The Mars mouse has the ability for 5 on board stored profiles.
As soon as I plugged the mouse in and powered on my computer the mouse was recognized as a device. The interface for set up is easy to use and gives the user many options to chose from including click rate, wheel click speed and change the mouse's clickable buttons. Within the setup software you can also control and color and advanced controls that include more specific settings for advanced users.
The Mars Mouse also has a 6 foot fiber cable braided cord with a USB connector that is gold plated, which is convenient for gamers as their rigs are often under tables or desks.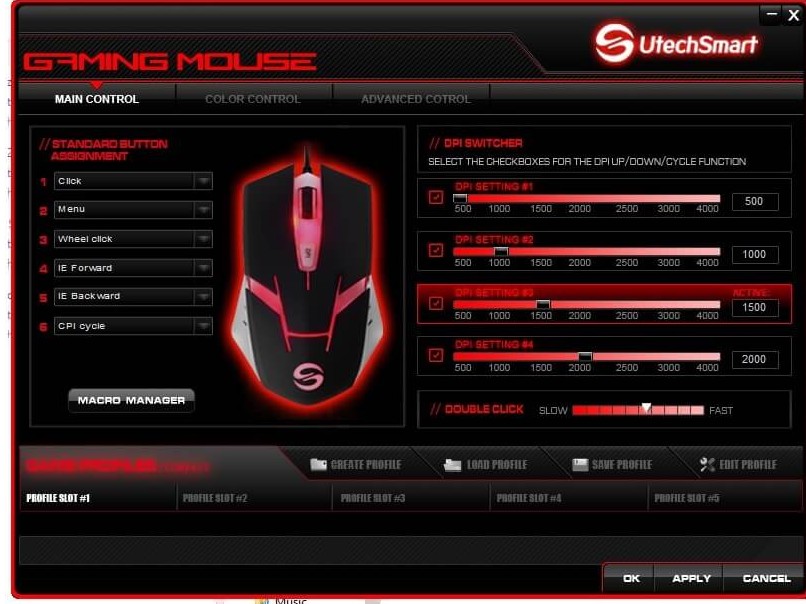 This mouse was very comfortable for hours of use and the ergonomic nature of the mouse never made my hand fatigued like mice of my youth would. The design allows your hand to almost sit in a relaxing position on the mouse for ease of use.
I would recommend this mouse to anyone who wants a colorful, customizable mouse. If you want a good affordable mouse I would recommend the UtechSmart Mars Mouse. This is a simple affordable mouse that will not cramp your hand like many other mice on the market.
This is the Dragon Blogger Guest Bloggers account for author's who want to submit articles and only have credit in the post instead of having to manage their own WordPress profile.