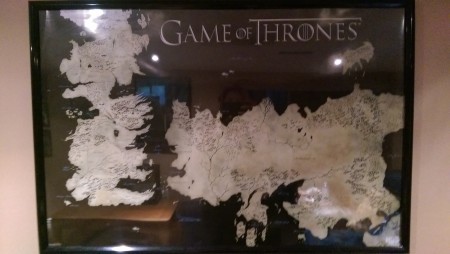 It is that sad time of year where Game of Thrones must come to an end. What better way to celebrate then to have some die hard fan friends come over and feast before the show.  At the end of the post I will provide links so you can buy these great things for your house too.
We do this for the premiere as well as the finale night. We have a bunch of friends come over, each person brings a food related to the show. I cook mainly from the game of thrones cookbook but we also can create a normal/modern dish but the rule is you have to give it a creative Game of Thrones related name.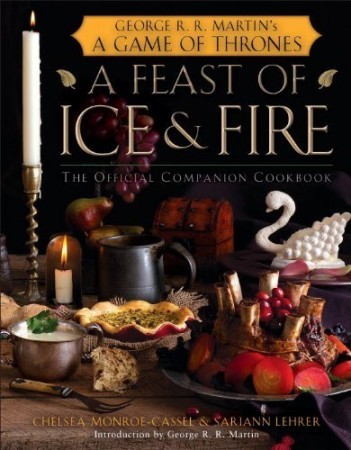 This is the cookbook I use for most of the dishes. I share this with my friends to chose dishes from also.  Some of the recipes in this book are great for every day meals as well. There are a few over the top recipes that I will not go near like Honey-spiced Locusts. There are only 2 or 3 like that in the book the rest are very normal.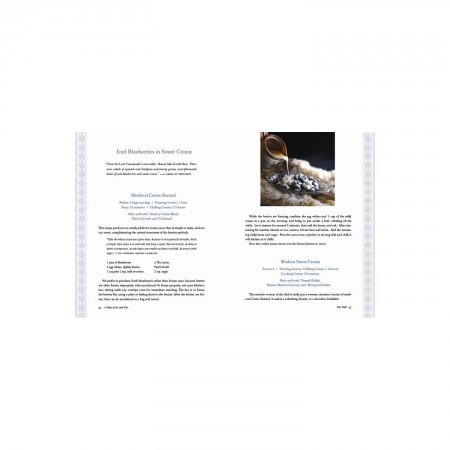 For each recipe there is a medieval version and a modern version making it easier for  everyone. As normal cookbooks it also tells you how many servings each makes, prep time and cooking time, as well it will tell you what other dishes in the cookbook it will pare with and what page to find them on.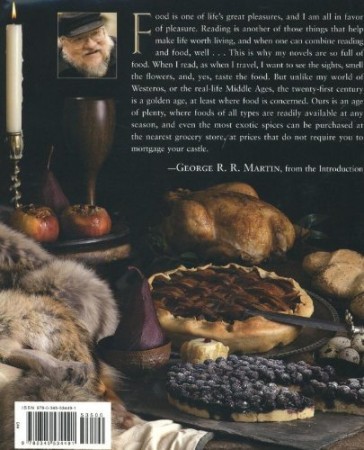 The recipes are divided into regions as well. You can chose from The Wall, The North, The South, King's Landing, Dorne and from Across the Narrow Sea. Each section has a different style and allows you to be very creative in menu planning.  Out of all the cookbooks I own, this is the only one I actually use.  You can get it for less than $20 on Amazon and is also available on Kindle.
The dishes I am making for this weeks party are :
Pulled Boar – For this I do not use boar but make pulled pork. This is in honor of King Robert. To save some time I slow roast this the day before and let it sit overnight soaking in my home made bbq sauce so the flavor has time to infuse. Then just have to heat it up the next day in the oven.
Modern Buttered Carrots – This is from the cookbook. I do the prep on the carrots the day before and just leave them in cold water in the fridge until I need to cook them. This just saves me from making a big mess before company comes. You can find this on page 139 of the cookbook.
Medieval Cheese and onion pie –  This is from the cookbook on page 143.  I like the look and taste of the medieval version over the modern for this one. If you want to save some prep time though you can purchase ready to use pie shells to save you from making your own pastry. I make 3 of these and it goes quick as everyone loves them. This time I will try to do a pastry cover for one of them to resemble the pigeon pie that got Joffery. Lets see who will be the first to try it.
Sansa Salad –  This is on page 136 of the cookbook.  It is one of the easiest from the book to make, but you could always get a salad kit from the store and just give it this name as well if time is not your friend.
Oberyn Spear heads –  This will be my own creation. As Dorne people like spice and since Oberyn Martell uses a spear, I will make a stuffed jalapeno pepper using sausage and spice and melted cheese over top.  This will not take to long to prep but if you make something like this please note to not clean the peppers and then touch your eyes as this will burn. if you have some gloves it is best to wear them and save you from the burning pain.
Sand Snake dip –  This is in reference to the infamous bastard daughters of Prince Oberyn by various women, the name alluding to their father's nickname, "the Red Viper", and to their surname Sand, given to bastards in Dorne. This will just be a normal veggie dip but I am hoping to have enough time to make some of the veggies into a snake shape. 
Shade of the evening –  This is the drink that the Warlocks in Qarth drink that turn their lips blue.  For this I just make some regular frozen lemonade. I add a few slices of real lemon as well and then add some blue food coloring. For this I find that the gel food coloring works better than the dropper kind and you need less of it for it to reach a nice blue color.  And they also look good in my glasses.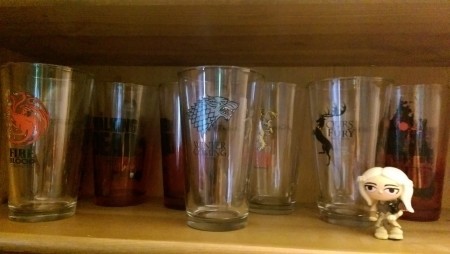 Some other ideas from people that are coming and created their own dishes are Unsullied brownies ( so it has no nuts) and also Theon's sausage rolls ( mini sausages in a pastry wrap) dip in ketchup and ready to eat.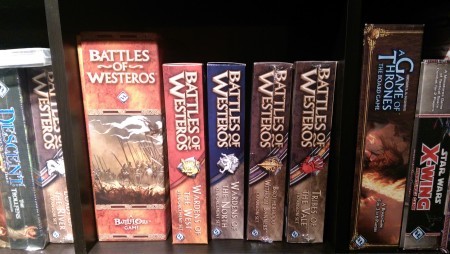 Some of our guests come early and we  get a game going. Some of the games can take a couple hours but they are so much fun to play.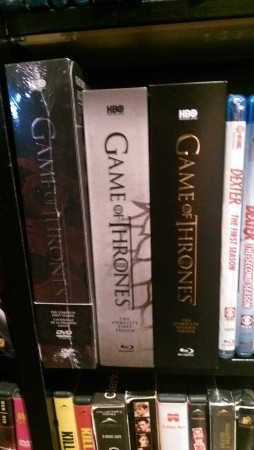 We will also play previous episodes/ seasons. You can always tell when something is about to happen as the whole house gets very quiet.  Before the finale starts though we will all sit the hour before and watch episode 9.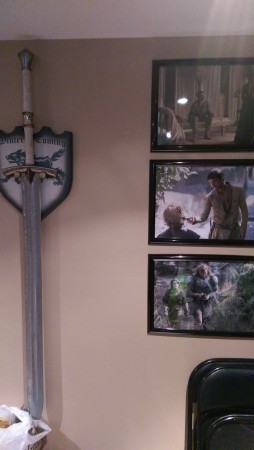 Our rec room is decorated like this all the time. each season we print new pictures to go with the new season.  The Ice sword of Ned Stark I got for a gift for my husband a couple years ago.  It is very heavy and wasn't cheap.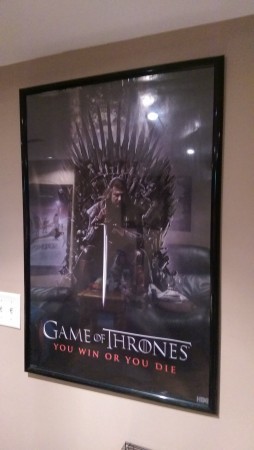 This hangs on the other side of the sword. We ordered this poster from Amazon and got the frame from Micheal's craft store. They have great deals on poster frames.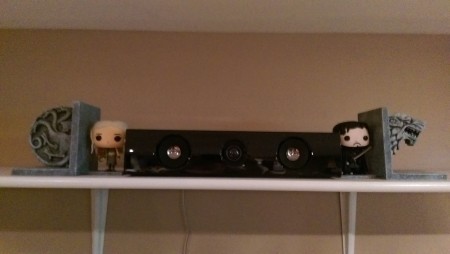 We have these book ends but feel they would not get noticed just sitting on the book shelf so we put them with our center speaker.
Thanks for taking the time to see how I get ready for Game of thrones. Let me know your plans for the finale. If anyone has questions on any of the recipes, please feel free to ask. Enjoy
I am a stay at home mom of 3 crazy kids. I love Game of Thrones, Harry Potter, Lord of the rings, marvel movies etc..