With a new Star Wars movie out, everyone will be looking to get all new toys and gadgets. I will be going to see the movie in a couple of days and can't wait. Here are some top star Wars must haves.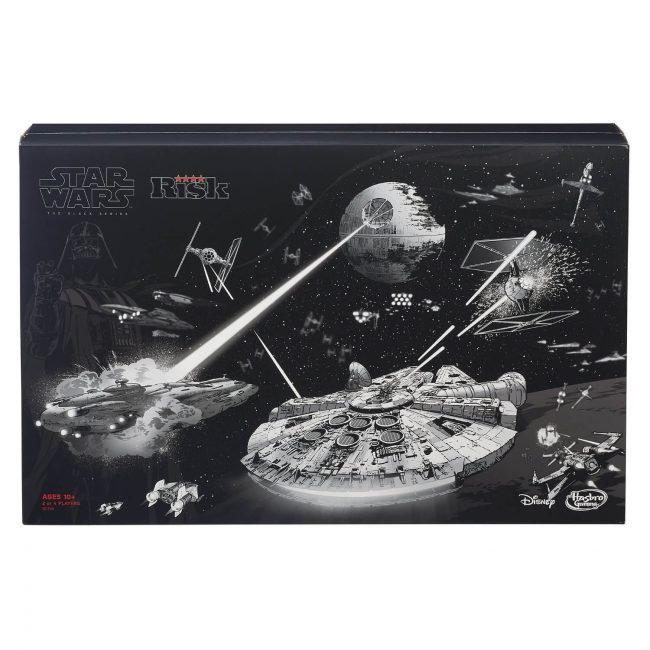 I just recently got this game and it is so much fun. There are many different ways to attack from both sides, so strategy is key. The game takes about an hour to play so not to long and is good for 2 or 4 players. The game includes 3 gameboard pieces, 20 X-wings, 16 Y-wings, 56 TIE fighters, 6 Rebel fleet markers, Millennium Falcon ship with stand, Executor with stand, Death Star with stand, 4 hit tokens, 9 Stormtrooper figures, Rebel Strike Team token, 30 Empire order cards, 30 Rebel order cards, and 5 translucent dice. It comes very well packaged with foam inserts making it stay in place.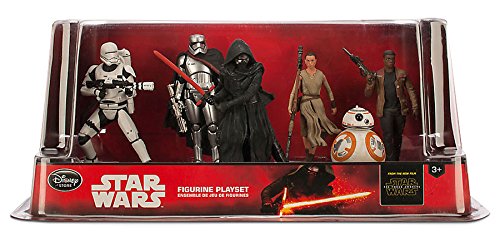 I got this set back in July. My kids seen it and wanted to play with them so I had to get them their own. These figures do not move and are attached to a base, so might not be suitable for younger kids.  Each figure is about 4 inches in height. This set includes a Flametrooper, Captain Phasma, Kylo Ren, Rey, BB-8, and Finn.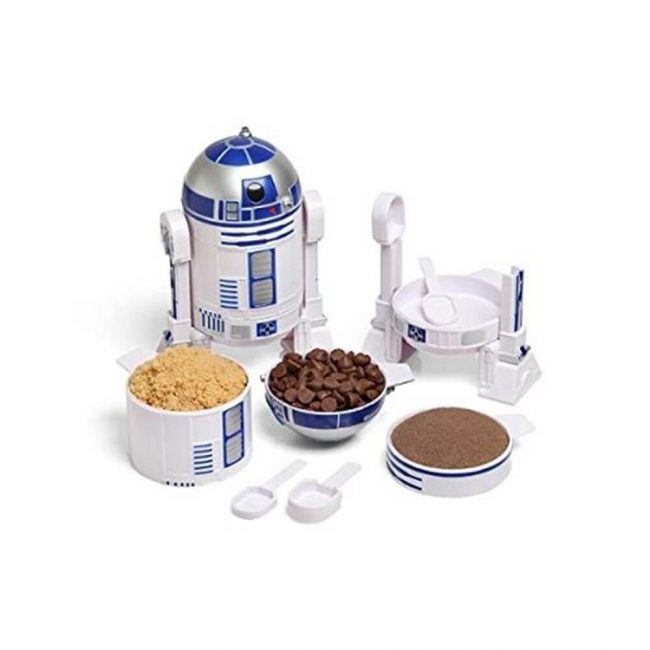 No kitchen is complete until you have this adorable R2-D2.  The body is built from 4 measuring cups: 1/4,  1/3,  1/2 and 1 cup. The detachable utility arms turn into nested measuring spoons: 1/4, 1/2 and 1 teaspoon.  It is not dishwasher safe but this is the droid you are looking for.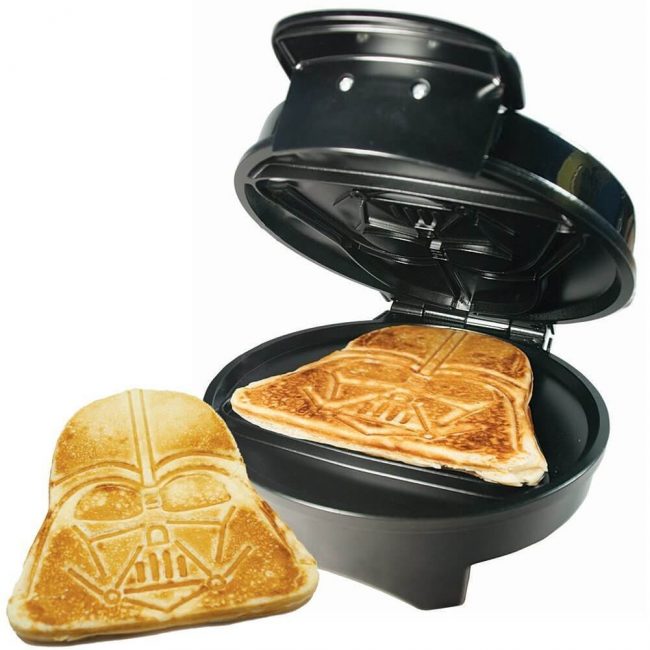 Start your day off on the dark side, they have waffles. This model has 5 temperature settings to let you make waffles tender and golden or brown and crispy with a turn of the dial.  No need to use the force,  the dual indicator lights let you know when its time to pour the batter and when the waffles are ready. There are other models available as well.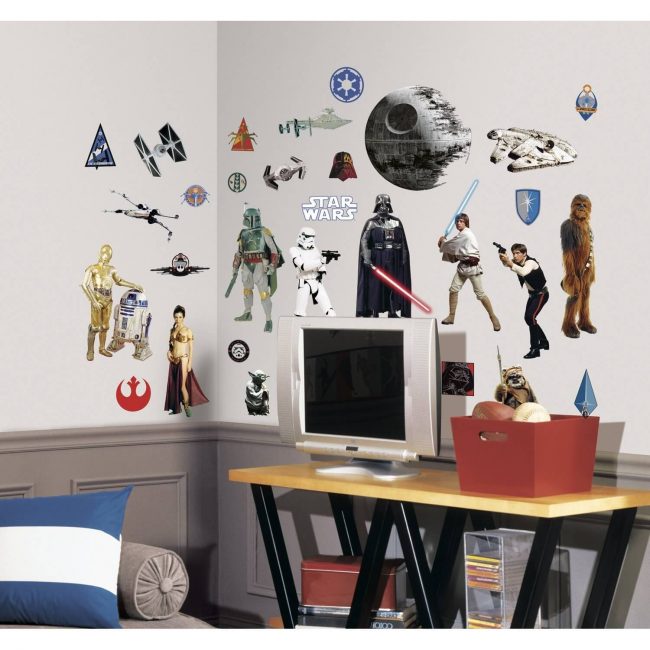 Need to update your kids room? Or your own? These easy to use peel and stick wall decals apply to any smooth surface and are reusable and don't leave behind any sticky residue. This set includes 31 decals so maybe you and your kids can share.  The picture above may look small but the Death Star is 9 inches in diameter.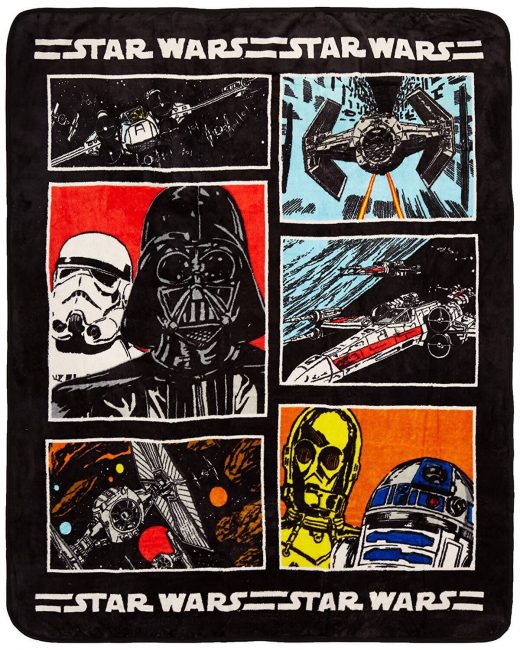 What a great way to stay warm while watching a movie on the couch or when you are going to bed for the night.  This microfiber throw is super soft and warm. Its machine washable, so don't worry if your kids spill on it. There are over 10 different styles to choose from.  Great for people on a budget as well this is a very inexpensive gift any Star Wars fan will love.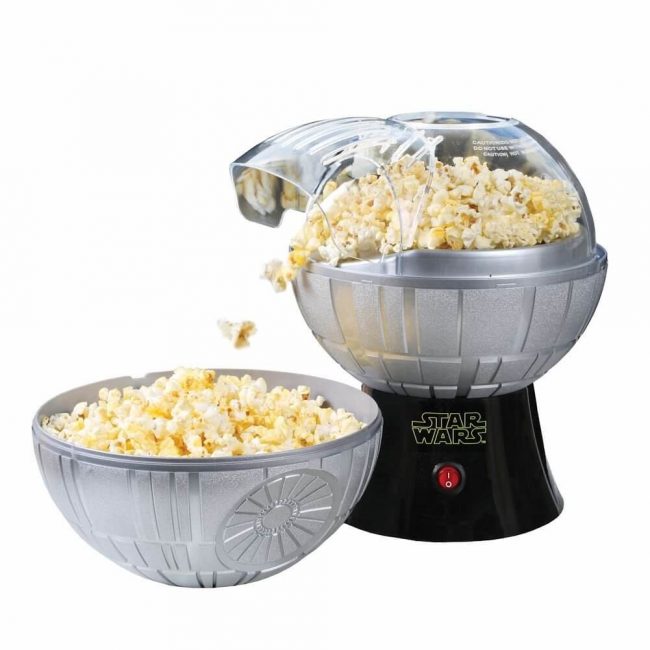 Before you pop in your Star Wars DVD, first you need some popcorn and what better way to make it then with the Death Star. The top half of the Death Star conveniently doubles as a fun serving bowl. There is a measuring cup to melt butter or warm oil in which you can then pour over your popped corn in the serving bowl.