We are influencers and brand affiliates.  This post contains affiliate links, most which go to Amazon and are Geo-Affiliate links to nearest Amazon store.
In the world of business, communication is key. While we can speak over a phone, or over a tiny screen on our cell phones, sometimes a little more is needed.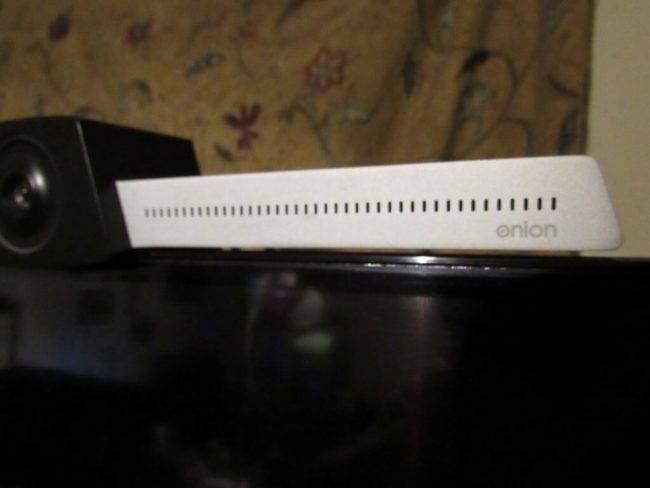 I recently received a device called "Onion". This device is a complete communications system and is neat. I have been anticipating it for a good while as they have been getting it ready for production.
The device is easy to use and even easier to set up. Before I go into the setup, discussion, there is something you need to know. There are three ways to mount the Onion.
The first is via a wall mount that is included. I really like the mount as it includes not only the screws but also a built-in bubble level to get things straight.
The second in mounting the device on top of your video display. If you look under the device, there is a flap that can be pulled out, and you simply set the device on top of your TV and use the hinged flap you pulled out to anchor the Onion in place. (This is what I did with mine.)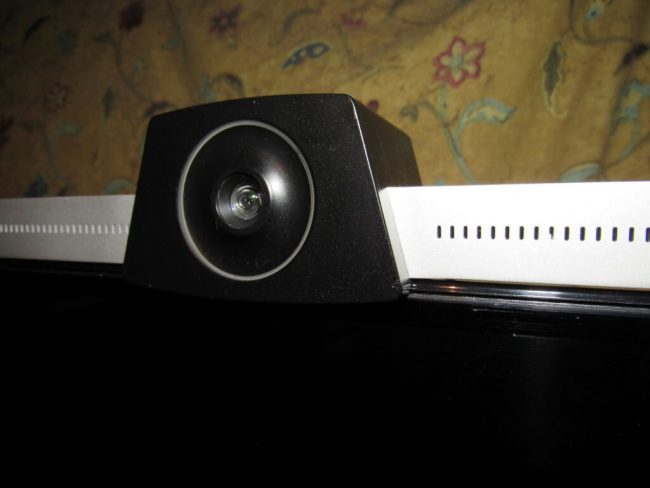 The last option is to use a tripod to screw the Onion in place and then you can have a somewhat mobile option. No, not mobile as in on the road, but mobile as in where you need it in the room.
Set Up
As I mentioned earlier, setup is fast and easy. All you need to do once you decide where to mount it is plug in the power connection on the back and connect the included HDMI cable.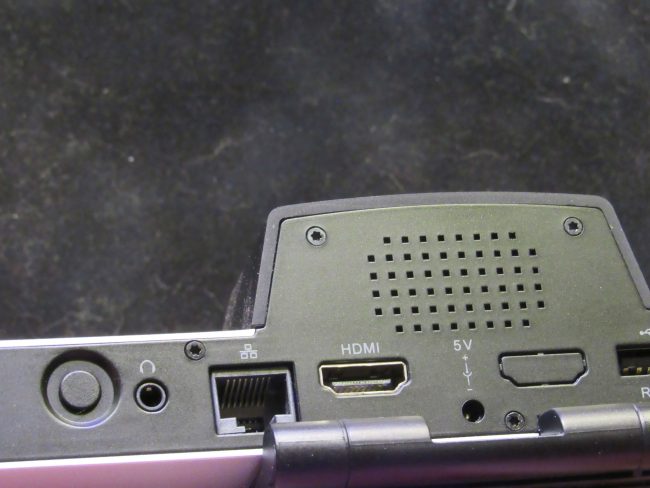 That's it. Your next step is almost as easy.
Make an Account
Once you have things ready, simply make an account. To do this, you have two options. One is to download the app for windows, mac, iphone, ipad, android from its download center  or sign up for a free account at the ezTalks website. 
Once you sign up, you can start scheduling meetings right away.
This is a sample of the scheduling screen.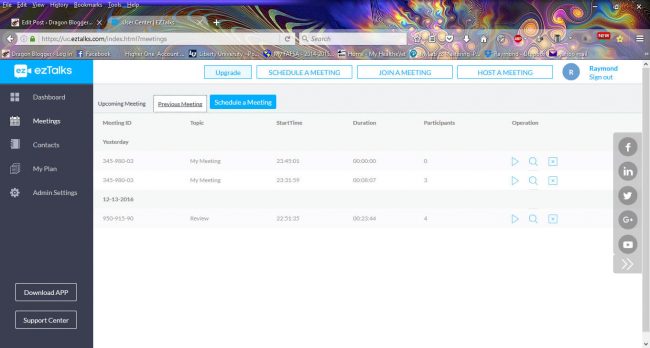 One word about the accounts, the free one allows for up to 3 people in the meeting. If you need to have more people in the meetings, they have plans for 10, 30, 50, and 100 people. Now, it is also important to note that only one Onion is needed. The other members can join the meeting via their computers or smartphones even without an account. The only thing they need is the meeting number.
Currently android and iPhone are supported to add and control the device to start a meeting, while I did manage to use the app on my android tablet, there are some connectivity issues. But android, iPhone, iPad, Windows and Mac OS can always join the meeting started by Onion. 
So, what can you do with the Onion?
Alright, let's set the stage. You have 20 employees in the meeting room and you are stuck at the airport. There is no way you can make it across the country in time and you really need to see how you're to team reacts to the stuff you need to discuss. You set up a meeting and your team joins it using the Onion. You can then talk to them, and if your connection allows it, you can video conference with them at the same time. (Here at my home I can only have the video stream from the onion running while the other user simply uses the mic to talk to me).
The other things that can be done are what makes this device special. You can share files and even a whiteboard, or even your desktop. And if you have more than one office, you can have other meetings rooms with their Onion joining the meeting, and you can include even more people into the conversation.
My Final Thoughts
I like this device. I can see in all honesty that this will be big. While I could not do some of the really nice things that are able to be done, it was not the fault of the Onion or ezTalks app. I do have internet limitations that make showcasing the full capabilities difficult, and while I could display them, they might not look as good as they should.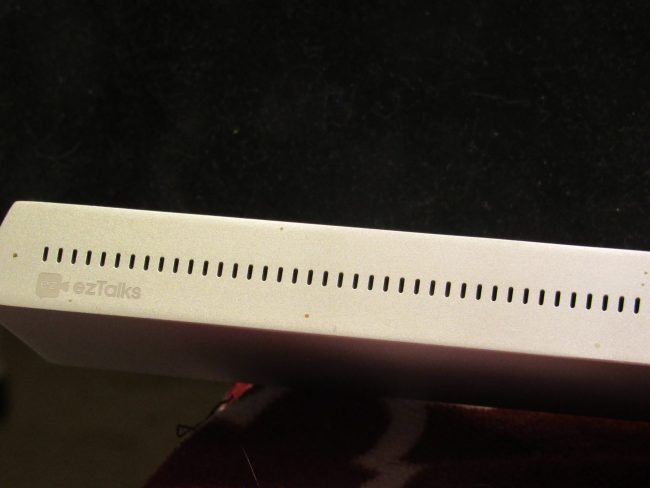 I have personally spoken with a member of their team and more than once and can tell you they are great people who have a real passion for their product. Being able to share multiple video streams would be great, and I intend to speak to my internet provider to discover how I can boost the upload speeds on my end so that I can better make use of this feature. Still, however, being able to say hi to my family in Alaska and hear them speak to me in return is a pleasing prospect. And, should I be able to do so in the future, I will share the video with you.
Speaking of video, I have a few for you to take a good look at. One is the Unboxing video, one shows the computer version of the ezTalks software, and the other shows the Onion in use. I will hopefully point out many of the exciting features available in the video that just can't be seen in words on a screen.
For more information along with the latest features along with additional information, visit… https://www.eztalks.com/video-conferencing-equipment and remember to use Coupon Code "Dragonblogger 100" for $100 off the product if you purchase.
Disclaimer: The makers of the Onion have provided me with the Onion so that I can showcase it to you. All opinions are 100% mine and mine alone.
We are influencers and brand affiliates.  This post contains affiliate links, most which go to Amazon and are Geo-Affiliate links to nearest Amazon store.
I have worked in and around many different types of computers. In the Navy, I used a magtape drive computer that was a step down from pen and paper. I later worked for a big computer company and after that, taught computer class's nation wide. I had the privilege of teaching 14,000 students in a 2 years period of time. Afterwards, I owned a small computer training and repair shop for a few years. I have owned C-64's, Pc's of various types, Amiga's, and even Mac's. I now have included the android to my collection. At any time, I have close to 15-20 computers or combinations of computers and game systems in the house. I look forward to more.