So I decided I wanted an extra large computer mousemat so that not only could I have enough room to glide my mouse on my right side, but I could also have a mouse on the left side of my keyboard with room to move it there.  In addition I don't like that my elbows and arms rest on my hard wood desk which was starting to get eroded and work, particularly at the edge where my body presses up against it.
Once such mat I purchased is the Globe Mouse mat which you can see from many vendors online, it comes in a variety of sizes but the largest size I could and purchase was the 35.4 inch by 15.7 inch version.  This is what I am going to show you in the pictures below.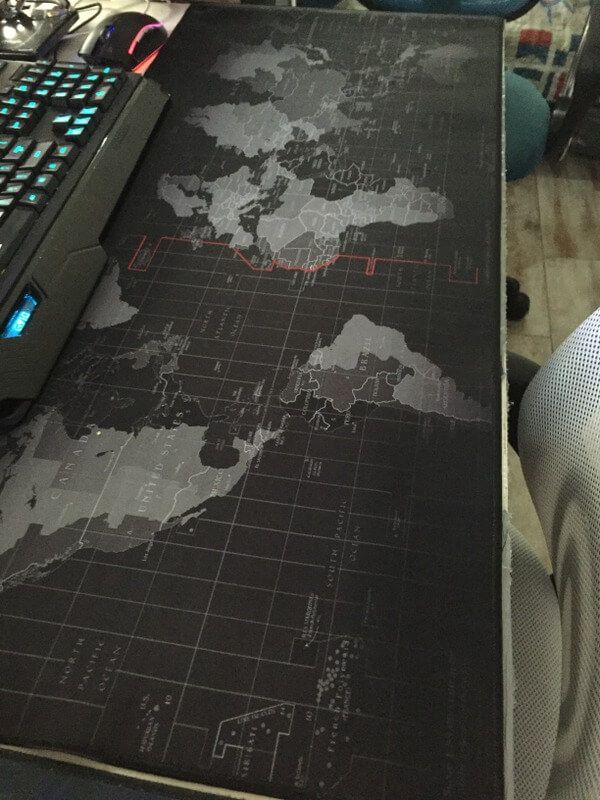 You can see laid out above the Globe Mouse pad is black/grey with the continents and countries listed out on it.  It also is fairly thick and lays completely flat without bubbling up in any places even when laid against an uneven surface.  I had some duct tape on the edges of my desk due to erosion of the laminate surface.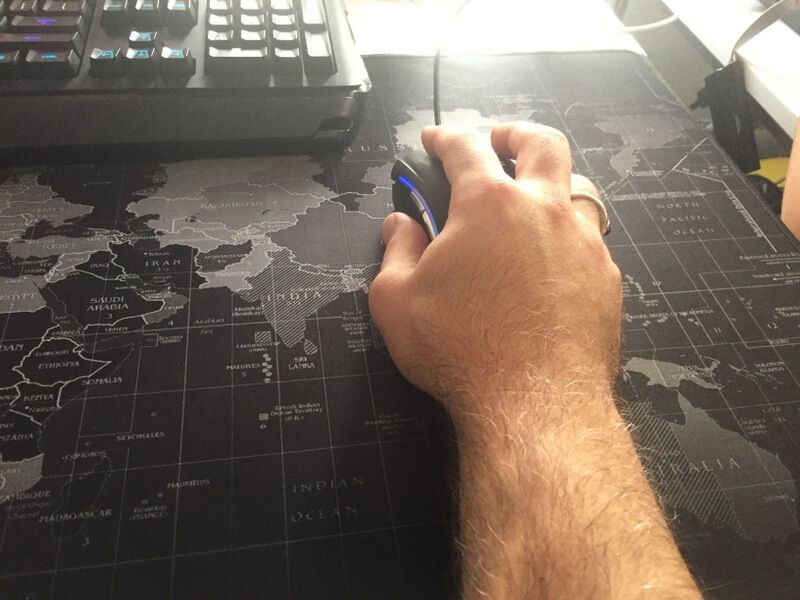 My arm and wrists rest comfortably on the mouse mat without any issue and it just provides a more comfortable resting position for my arms to lay on top of a giant mouse mat than on the hard desktop surface itself.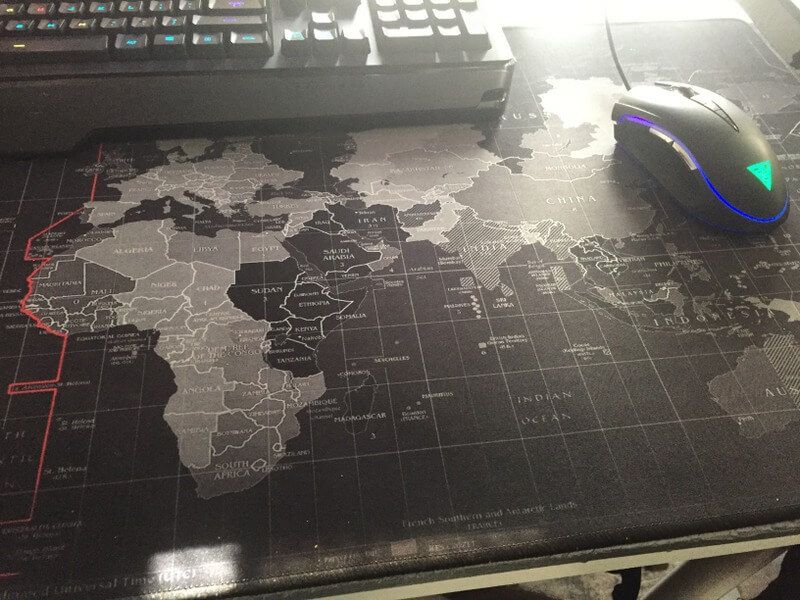 The mouse mat has stitched edging and after a month of use there was no evidence or indication that there would be any fraying or fabric tearing off the edge from the base of the mouse mat.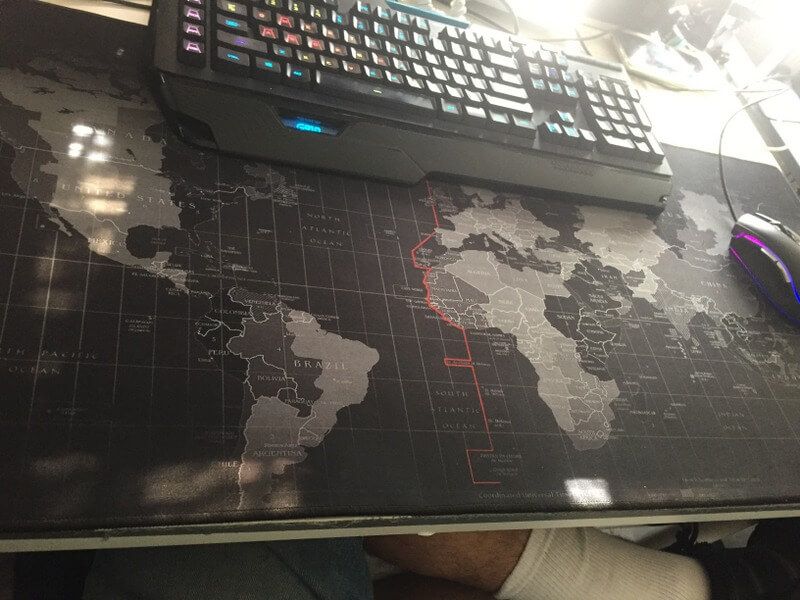 The mouse mat also had adequate thickness and length, I did just wish that instead of 15.7″ wide it was wider so that it covered more of my desk area.  Overall this is an exceptional mouse mat that comes in I believe 3 different sizes, it also has a variety of prices depending on which store and vendor you purchase it from.  Rather than list a specific store, I listed the search so you can find the best/price size that matches your budget.  I do wish that the makers of this mouse mat would over more variety on color options, as there is just this one fixed globe pattern but it works and looks decent if not particularly styled for a "gamer".   I did prefer this mouse mat to ones that were not as wide by gaming brands, the extra thickness and dimensions made a difference for me.