Intro
We are influencers and brand affiliates.  This post contains affiliate links, most which go to Amazon and are Geo-Affiliate links to nearest Amazon store.
Pulse, it's Sapphire answer to your wallet, but is it worth it?  Sapphire has created a line, separate from its NITRO series card to give you a little more to game with, with a smaller price tag.  Sapphire's catch here is toning down on the LED lighting, getting rid of the buzz worthy aesthetics and pulling the reigns back on the cooling and a few other things.  You might be scared at the cooling part, but don't worry, they did it right to save you a few bucks on this 570.
With that, today I bring you my review of Sapphire's Radeon PULSE RX570 ITX 4GB 11266-06-20G.  This card does not only take on Sapphire Pulse branding, but it offers a little something different to our PC friends with ITX systems, a chance.  This card is incredibly small, coming in 6.69 inches allowing you to still use your small form factor PC with the promise of power.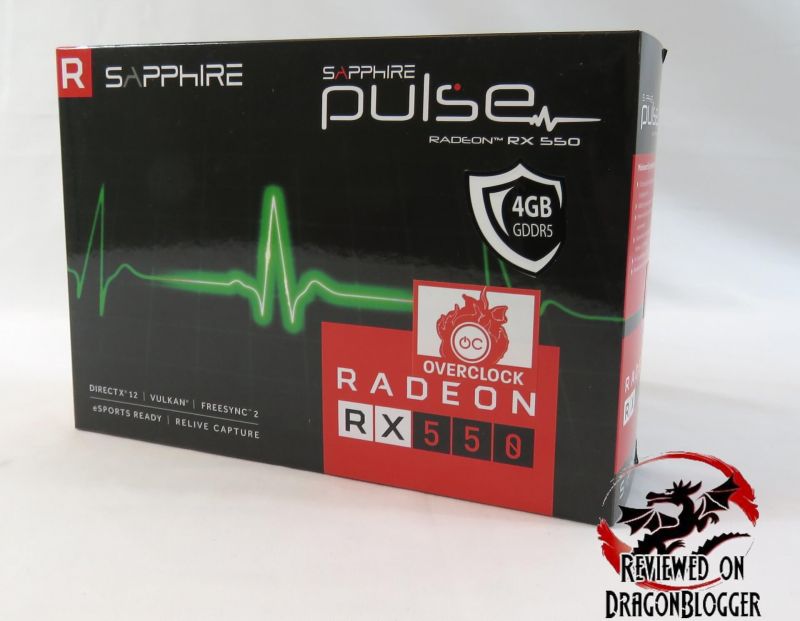 Let's check out the specs on this card.
Specifications and Features
Boost Engine Clock: 1244
4096MB GDDR5 256-bit RAM

1750Mhz

7000Mhz Effective Memory Frequency

Compute Shaders: 2048
Supports Crossfire
3 Output Maximum

1 x DVI-D
1 x HDMI 2.0b
1 x Display Port 1.4

Resolutions Supported

DVD-D
HDMI 2.0b
Display Port
Supported API's:

OpenGL 4.5
OpenCL 2.0
DirectX 12
Shader Model 5.0
Vulkan API

Supported Features
Power Consumption: 150Watts
System Requirements
Form Factor

Length: 6.69in
Width: 4.41in
Depth: 1.42in
Let' see just how tiny it is in an unboxing.
While I know, you may want to skip over everything included in the package and get to the card, lets pay Sapphire some respect and check it all out.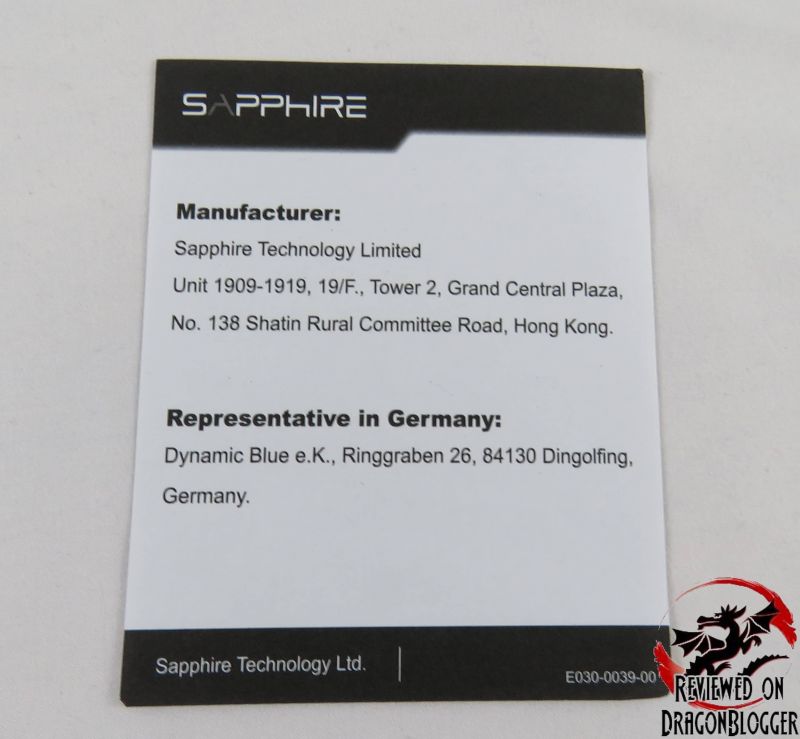 This sheet provides some information on the manufacturer.  I don't know why it comes in its own separate sheet, but here it is.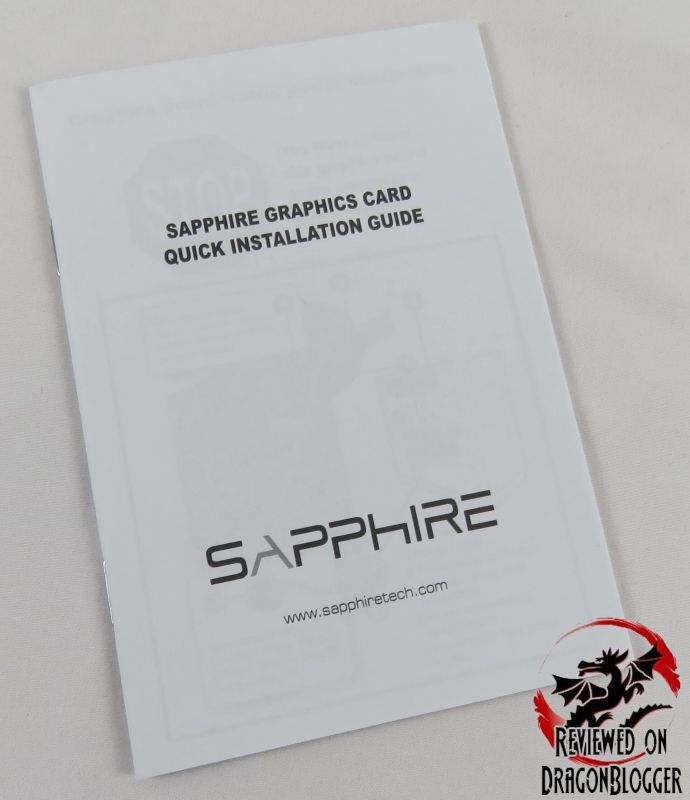 For those of you that don't catch my reviews, they include a Quick Installation Guide.  Don't worry like with all reviews, I will show you how to install it a bit later in this review.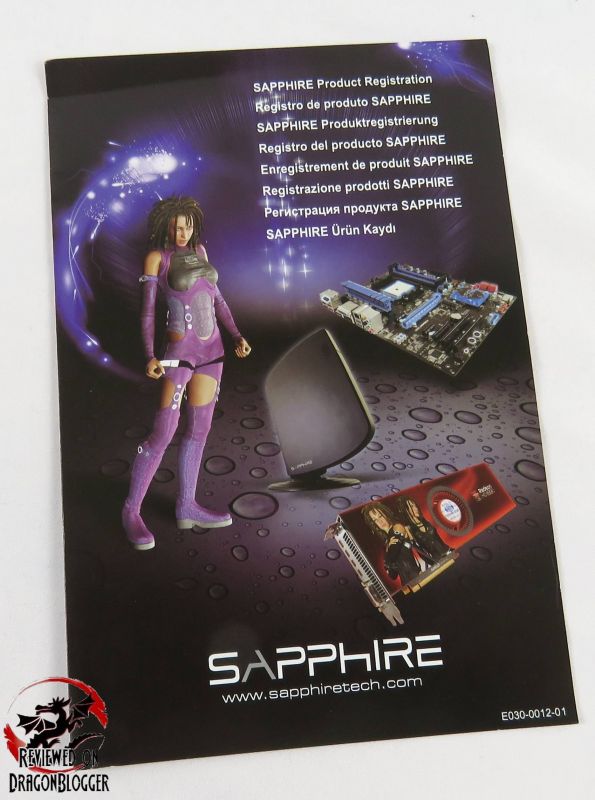 The Product registration pamphlet has all the information you need to register you card.  On this pamphlet, they also include the serial number of your card.  This is great because if you already have your card installed, you don't need to remove the card to write down the serial number, it's the little things that make a difference.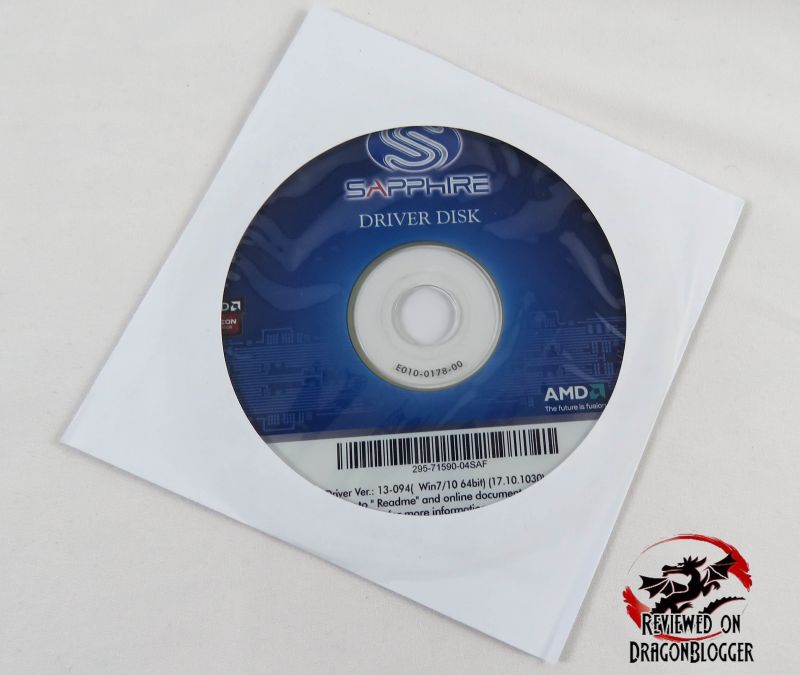 Inside the package includes a Drivers Disk.  I do not recommend using this unless you have a horrible or no internet connection.  The minute the drivers disk is printed, the drivers are already out of date.  I always recommend downloading the latest driver off of AMD's website, they fix incompatibility and performance issues.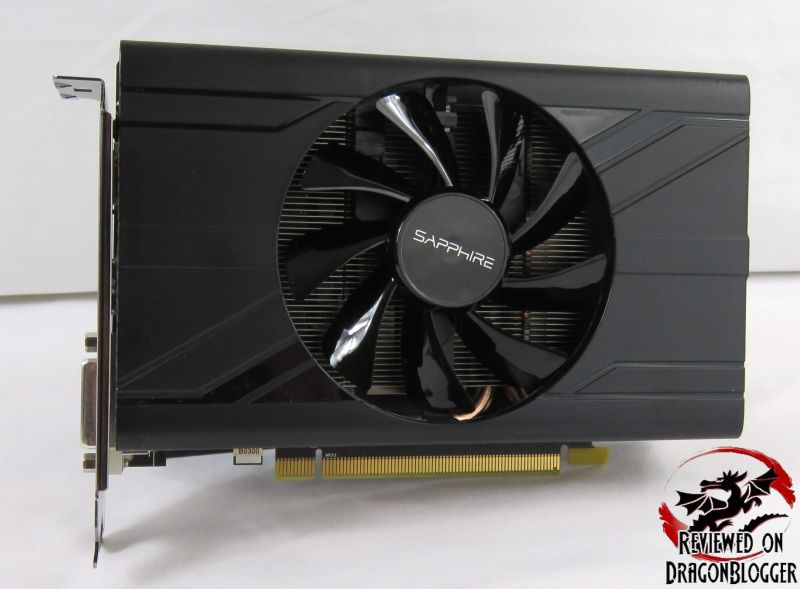 And now what you have all come for, Sapphire Radeon PULSE RX570 ITX 4GB 11266-06-20G.  At first I thought you came here to see a picture of me… but I was told that this was not the case.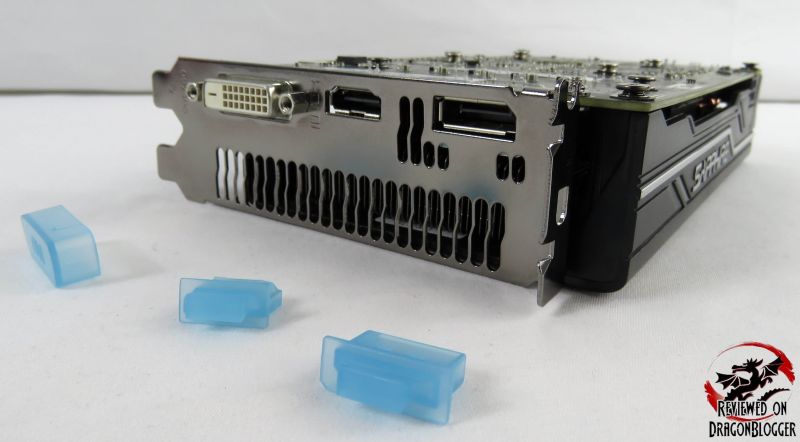 This is a Pulse, so it is a little cut back, in that cut were the additional output connections.  You get the basics here and that helps cut back on the price.  The connections here are DVI-D, HDMI and Display Port.  On the shield you also see vents, this helps vent heat from the card out of the case.
Pay attention here, remember the card does not bring any sort of adapters, so if you have 2 DVI-D, or 2 HDMI, 2 Display port or even VGA monitors, you will need to purchase adapters separately.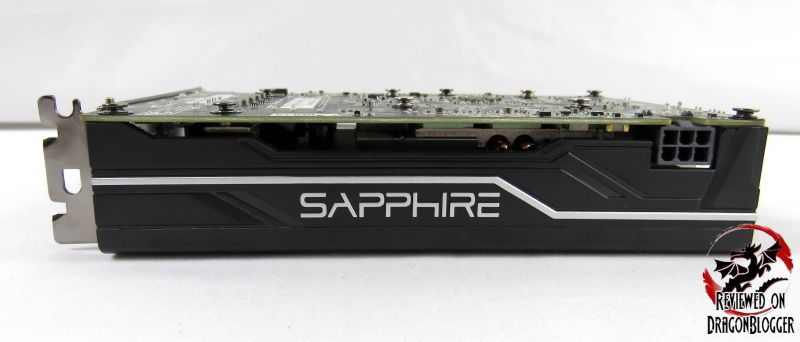 Working our way to the right, we find the front of the card.  While it is a basic card, with no LED lights, they didn't want to make it a completely basic looking card.  We have the Pulse silver streak over the SAPPHIRE logo and a few accents embedded into the housing.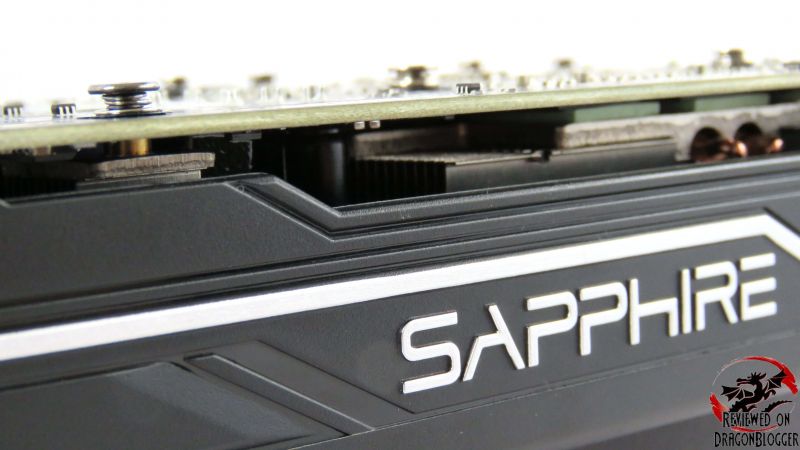 A closer shot shows these accents but also you can see a bit of the cooling solution, notice on the right the copper pipes.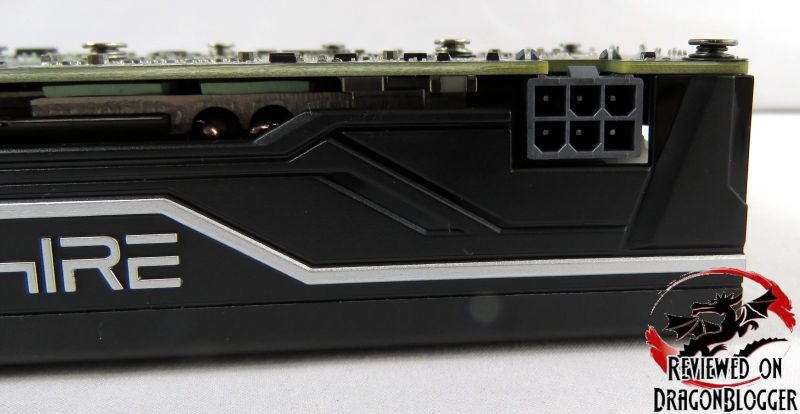 Zooming out a bit, we find the single 6-Pin PCIe connection.  Its big brother in the Nitro series comes with a 6-Pin and an 8-Pin connection, but does that mean we will get less performance, don't worry we will find out soon enough.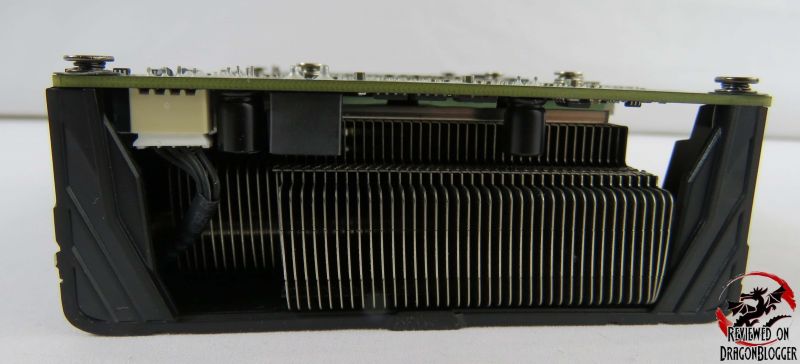 Even though they say they cut back on the cooling, you can see they do have their fair share of cooling attributes here.  The back of the card exposes the heatsink fins and earlier you say the copper pipes.  Potentially not as excessive as the NITRO series, but it looks good so far.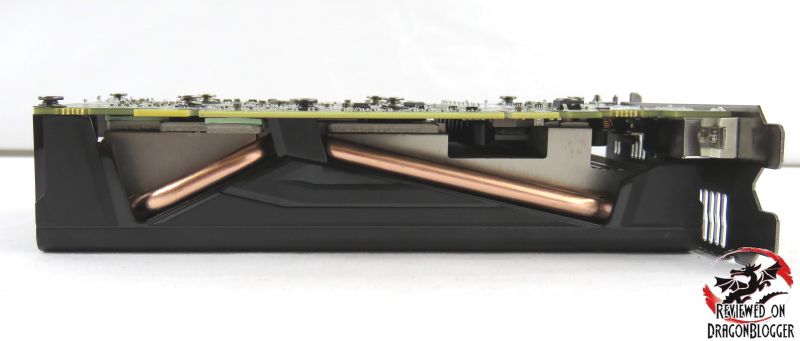 Turning the card a little more to the right, we see the underside of the card.  It is very exposed it but it shows you the copper pipes and one side of the heatsink fins.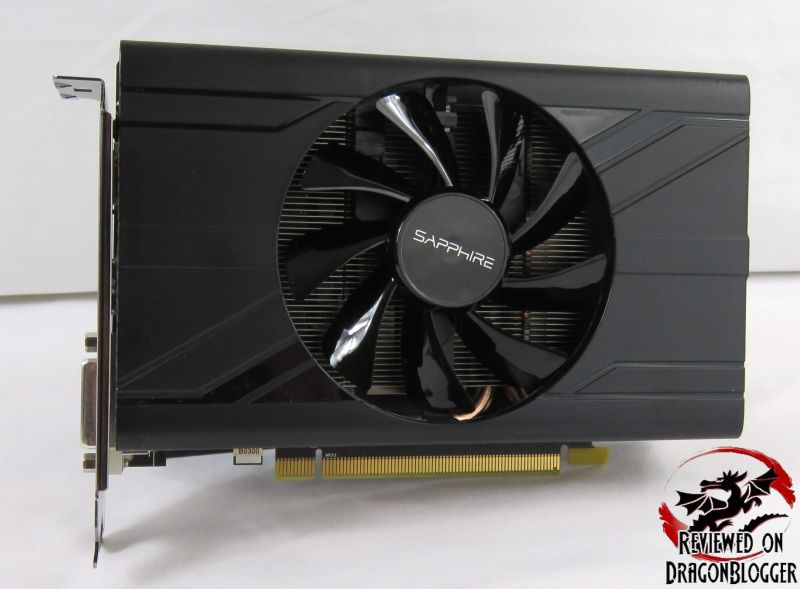 The bottom of the card, we find the single fan, it is a larger fan but this helps keep the card quieter.  They could have used 2 smaller fans, but the noise level would have gone up.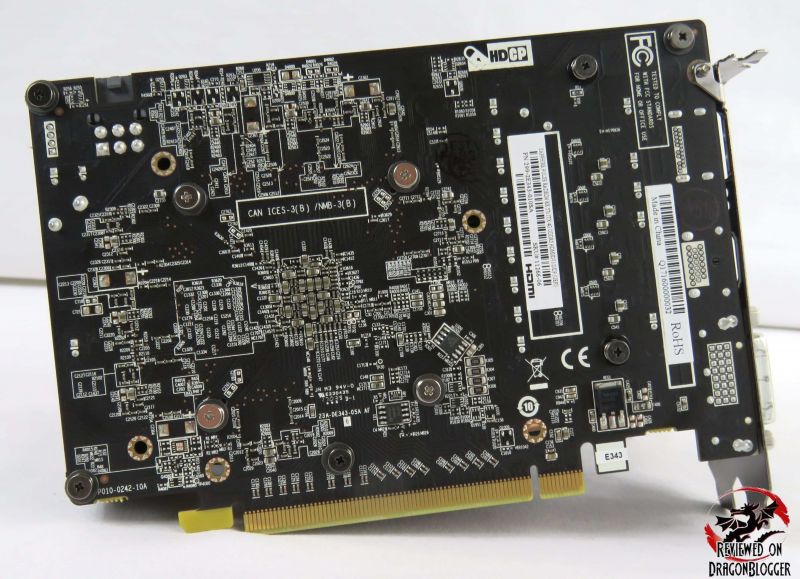 The back of the card is plain, no metal backing or fancy LED's, just a basic black PCB with a bunch of traces, diodes and other components.  Nothing to speak of here really.
On this next page, we will go over how to install the card, so let's check that out.  It is more for people that don't really know how to install a video and maybe to help give those of that do some pointers, geez maybe I need some pointers too.  Please let me know.
We are influencers and brand affiliates.  This post contains affiliate links, most which go to Amazon and are Geo-Affiliate links to nearest Amazon store.
I have spent many years in the PC boutique name space as Product Development Engineer for Alienware and later Dell through Alienware's acquisition and finally Velocity Micro. During these years I spent my time developing new configurations, products and technologies with companies such as AMD, Asus, Intel, Microsoft, NVIDIA and more. The Arts, Gaming, New & Old technologies drive my interests and passion. Now as my day job, I am an IT Manager but doing reviews on my time and my dime.