We are influencers and brand affiliates.  This post contains affiliate links, most which go to Amazon and are Geo-Affiliate links to nearest Amazon store.
Going on an off-road adventure is both fun and challenging at the same time, but for those who love this thrill, it's a worthwhile experience. Thanks to technology, off-roading has become a different experience altogether that's made even more fun with the latest gadgets and innovations. These days, off-roading is not just about having one vehicle. It's about how each part or gadget works together to make the journey a more pleasant one.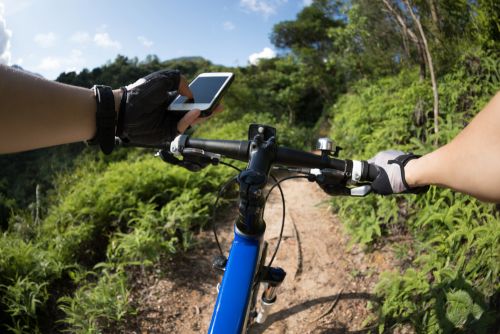 What are these tech ideas to try for off-roading? Check out this list below: 
Off-Road Electric Scooter
 Off-road electric scooters are having a resurgence in popularity. With scooters, even kids can go on an off-road adventure as these are small and easy to use compared to the typical off-road vehicles. They're also very versatile, making them a worthwhile investment.
Here are some advantages you can gain from purchasing an off road electric scooter:
Unlike off-road vehicles of the past, electric scooters don't run on gas, which makes them a more environmentally-friendly means of traveling. Before using them, you can charge them through their electric rechargeable batteries.
Off-road electric scooters can also withstand any terrain. You can bring it through smooth roads if you're in a rush to the grocery, or through rough terrains and surfaces when you're gearing up for a quick adventure with friends.
Off-Road GPS System
Navigation systems are all over the market today. But what happens when you're going through the off-beaten track for your nature trip? It can be difficult for you to find your way back when even your trusted navigation system no longer works deep in the woods. Leaving a trail of breadcrumbs like Hansel and Gretel won't help you find your way back either.
Instead, consider using the latest off-road GPS that can guide you even through the most difficult areas and terrains. That way, you can be more assured of your safety, and that you'll always find your way home.
Off-road GPS systems differ from normal GPS devices as the former are water- and impact-resistant, and come with rechargeable batteries. These can also still work even without a cellphone signal, and have pre-loaded maps so you can plan your route and help you stick with it.
This is one of the best travel gadgets you can bring during your trip, especially if you're out to deeply explore nature.
Off-Road Electric Bike
ATVs and dirt bikes are no longer the staple for off-road trips. Now, you can also ride off-road electric bikes. A decade ago, electric bikes couldn't be used for nature trips as they should neither be overexposed to sunlight nor splashed with water lest your bike's electric chargers and batteries get destroyed.
Today, however, electric bikes are also created to be perfect for hunting and off-road trips. Here's why:
Electric bikes provide you with assisted biking. When you suddenly get tired in the middle of your off-road adventure and you've still got a long way to go, you don't have to pedal as much when using an electric bike. It also gives you that boost in pedal strength.
They're also not complicated to work with. If you're a beginner in off-roading, then it's only reasonable that there are many things you still don't know about, especially about vehicles. This includes replacing engine parts, compression, and carburetor turning. With electronic off-road bikes, you have a means of transportation that's easier and more effortless to work with.
It boosts your health and fitness. Through your off-road trip, not only will you be going on an adventure, but you'll also be giving yourself a good exercise as well. With this, you hit two birds with one stone, and this is something you won't get to achieve with a regular off-road vehicle.
Off-Road Electric Power Wheelchairs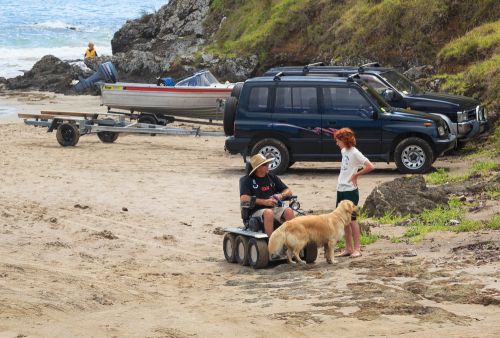 Disability should never stop anyone from going places and exploring—even off-road. While power wheelchairs have been around for many years now, it has gotten a significant upgrade in the form of off-road wheelchairs. They can be customizable, and fitted to suit your personal needs. It also has a tilt-on-the-fly option, wherein you can adjust your seat to the angle as you go through different terrains.
While off-road wheelchairs might be expensive, they're a worthy investment, especially when you'll regularly be going on a nature trip.
Conclusion
Thrill-seekers and adventure junkies alike are in for an adventure in their next off-road trip with these tech ideas. With advancements in technology also came new changes that have improved the overall off-road experience, and those mentioned above are only but a few of these innovations. Make your next off-road adventure a memorable one by trying out these different tech ideas and many more.
We are influencers and brand affiliates.  This post contains affiliate links, most which go to Amazon and are Geo-Affiliate links to nearest Amazon store.
I am interested in all things technology, especially automation, robotics and tech that helps change how society will live in the future.