As you know I have a few keyboards and today our friends over at AccessoryPower sent me the Enhance GX-K3 keyboard to test and review. This is an LED backlit keyboard and it also is a full 104 key keyboard with 12 multi-media keys.

As you can see in the picture above it is a three color Led backlit Keyboard. You get to chose from Red, blue, and Purple. You can see the purple is a little on the brighter hue side.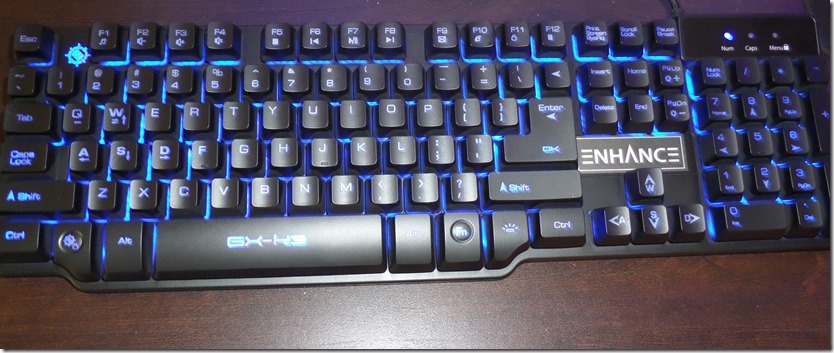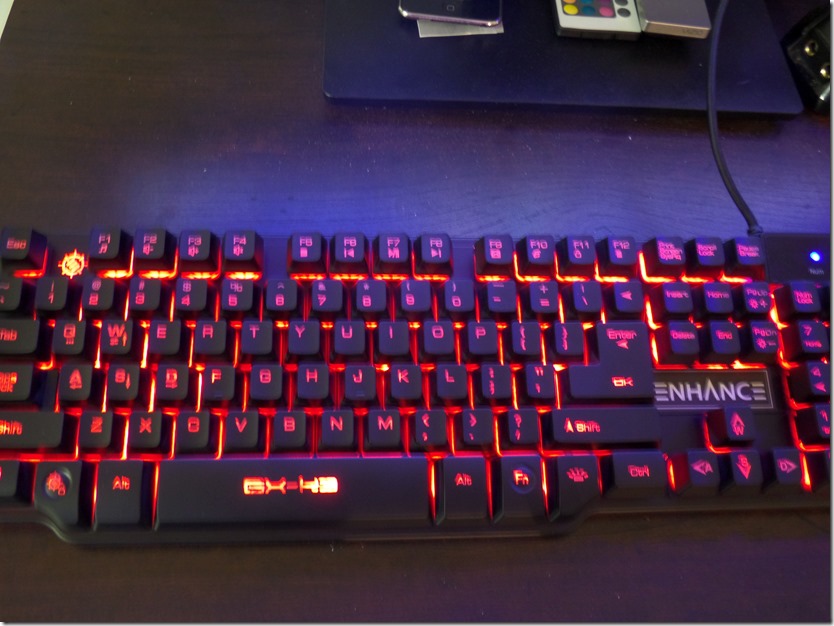 From the pictures it looks purple but in person it has more of a pink or light violet color in actuality. The other colors look great to me however. Even the violet is not bad just when I hear purple I imagine a dark and vibrant color. You have the choice to pick one of the colors or none at all. Now the company did go through all the work to make it light up but why not light up their logo? It does look a little odd in the dark to have that "gap" in lighting where the Enhance is displayed.
Watch the Unboxing of the Enhance GX-K3 Keyboard and hear what the keys sound like when typed on!
In the package you get the keyboard and instructions.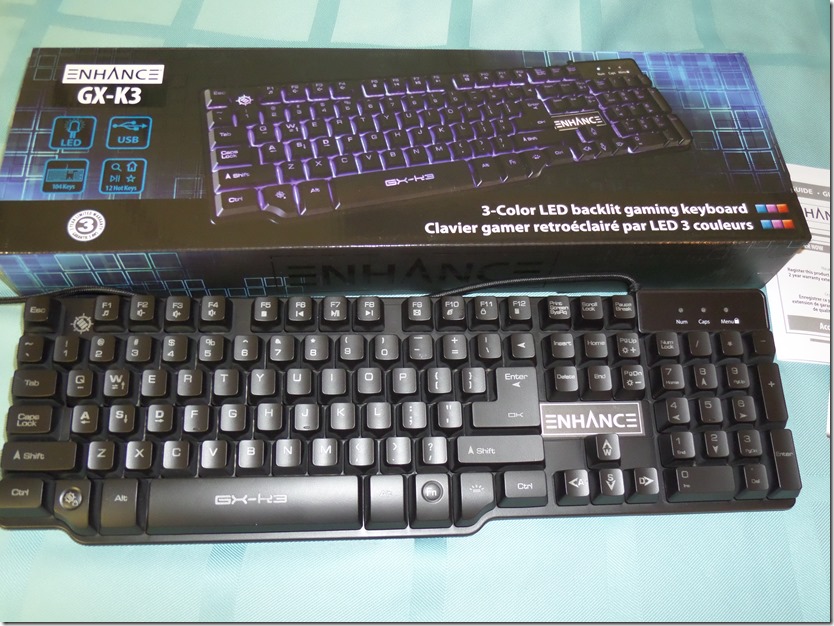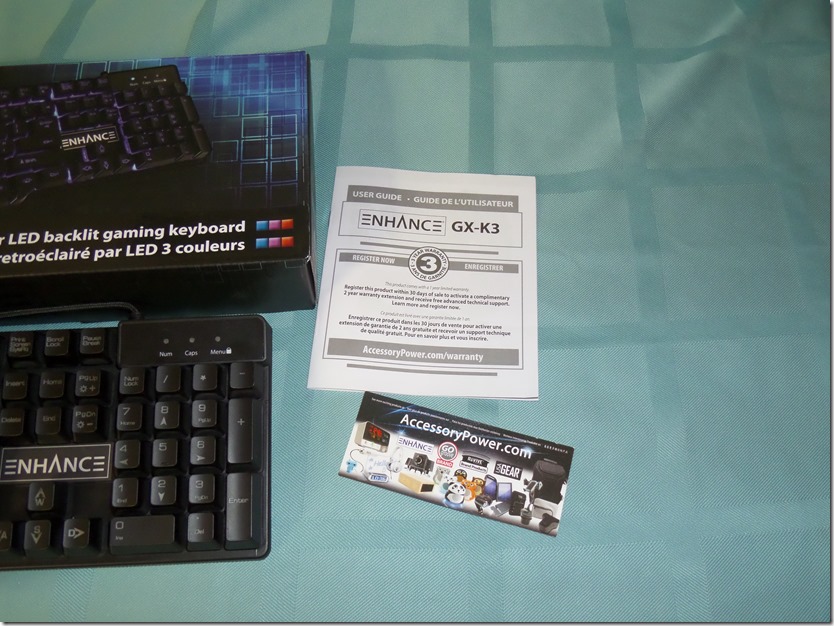 Now you don't really need the guide book since it a plug and play device and if you used any other keyboard you will know how to use this one.
They claim the keys are hybrid keys and feel like mechanical keys. The do have a nice spring back and sound as you probably heard in the unboxing video. They don't have that insane clicks and clacks you get from a Cherry MX switch but they sound nice. The board took some time for me to get use to since the keys sit so high. I have not used many keyboards like that so I fumbled spelling words. You may not have that issue like I did. You will also notice that in the video the keys fell off in the box. that is not a issue since you can take them on and off to clean with ease, each key can be individually removed and cleaned if needed.
The cord is a nice 65 inch length and braided so it can read a nice distance. The braided part also makes it look nice. You also get a nice metal base which is better then some of those pure cheap plastic keyboards that bend when you type.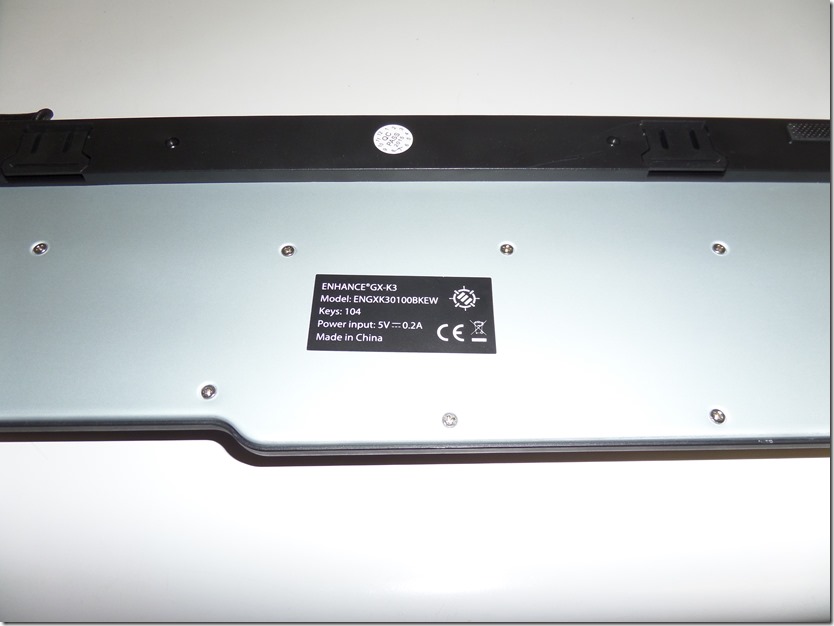 As you can see in the picture you have the metal base. One thing I would have loved to see on this board was a palm rest. Since the keys sit so high up the palm rest would help from mistyping. I also notice when I didn't use my palm rest from my other keyboard with this one I  had to retype some words due to the key not being pressed correctly.
For the price it is not a bad keyboard. Well worth the price their asking, I mean $34.99 is not a bad asking price for a keyboard. I don't think it is the best keyboard out there but definitely a beginner keyboard for someone.
Disclaimer: AccessoryPower sent me the  Enhance GX-K3 keyboard to do a honest review on.  All opinions are mine and mine alone!