Worried about Home Security?
Who isn't! Somewhere between a hair-triggered shotgun and a highly expensive invisible laser based security system, San Francisco based KIKTEC has developed a cheap yet effective DIY (Do It Yourself) solution called GUARDOOR for guarding doors and windows through PC, Tablet and Mobile Apps for just $79 per point. Even the most security obsessed home-owner can stay assured thousands of miles away!
What is GUARDOOR?
It is a system of sensor or trigger devices at each desired entry point of your house/ shop/ garage etc. which sends instant alarm signals to the GUARDOOR App accessed on your electronic devices as soon as a monitored door or window is opened. For the first 100 sales, there is a discounted price tag of only $59. It claims to be the world's cheapest customizable Home Security System project, based on a Many Sensors to 1 cross-platform App constant monitoring network which you can check at the swipe of your finger. The app displays a list of sensors placed at the corners of doors/windows with easily recognizable names and OPEN/ CLOSED indicator boxes beside them.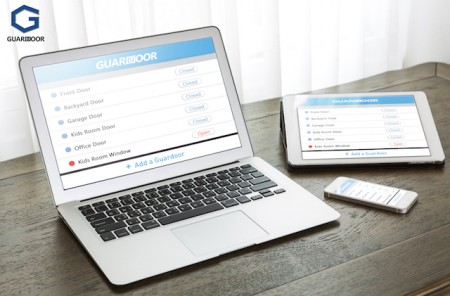 What's amazing is that it lets you change the sensor setup anytime you want!
1. Just remove the device and place it at another location,
2. Change the sensor name and you're good to go!
Since we are in the age of smartphones and tablet computers, app-based security systems are everywhere. KIKTEC's GUARDOOR claims to be an assured high quality product, which has a reliable sensor-to-app network. Shipping is free worldwide, and delivery will begin as soon as April 2015. Take advantage of the amazing discounts for early booking while becoming a proud member and funding partner of this promising MOBILE HOME SECURITY Project.

GUARDOOR App Details: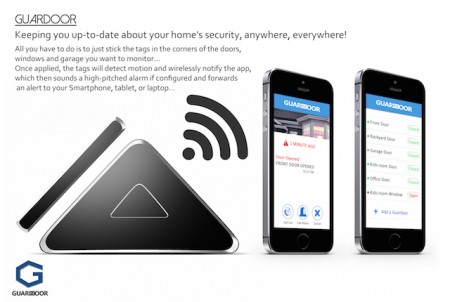 If a Guardoor sensor is set off by opening the door or window an Alert will be instantly sent to your Smartphone/ Tablet or Laptop App.
This alert will include 3 options:
1. Alert the Cops or Police
2. Forward Alert to Specified Contacts like Neighbours, Friends and Family in case you are away
3. Cancel Alert as False Alarm.
Emergency contacts will be stored by the App itself while setting it up, so that alerts can be sent out immediately.
Arm/ Disarm and Scheduling options will also be provided for advanced monitoring capabilities.
All Sensor Device battery levels will be monitored by the application.
GUARDOOR Sensor Device Options:
Three color/ design options are available for the trigger or sensor devices, so that you can match them with the decor.
Main Features of GUARDOOR Home Security System:
User Friendly: Easy-to-setup devices and app.
Safety: Arming or Activating via App will set up 24×7 monitoring.
Alerts: Instant notification via App.
Enabling: Activate and Disable Remotely via Smartphone, Laptop or Tablet.
Portable: If you need to move houses or just reorganize sensors, just detach and fix them easily.
Control: Convenient access via computer, phone or tablet.
FUND THE PROJECT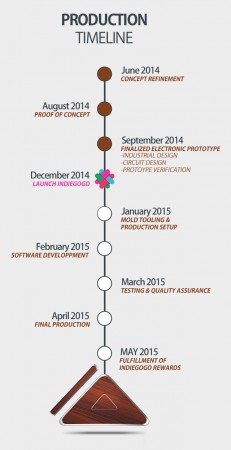 KIKTEC has been working on a unique, reliable and highly affordable security system for home and shop owners, but needs donations for a total of $10,000 to receive necessary funding for launching GUARDOOR in the market. So you can be an integral part of the project by donating as little as $1! You could also book in advance for splendid discounts as high as 30%!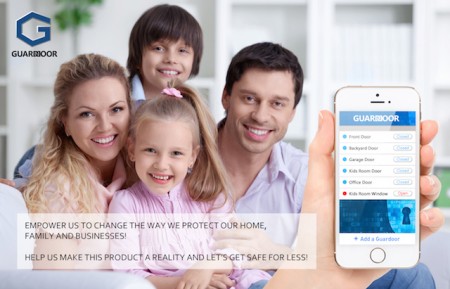 Visit GUARDOOR: https://www.indiegogo.com/projects/guardoor-the-world-s-cheapest-home-security-system
I'm a Generalist Researcher working on a Theory of Reality, Horticulturist, Blogger, Natural Systems Analyst and Amateur Architect