We are influencers and brand affiliates.  This post contains affiliate links, most which go to Amazon and are Geo-Affiliate links to nearest Amazon store.
The holidays are upon us again, and if you own an online store, that could mean big opportunities for smashing sales.  If you're like many e-commerce business owners, you might admit to making the bulk of your business income in the 4th quarter alone.  In fact, online holiday sales in 2021 are anticipated to hit a record-breaking $910 billion dollars.
Faced with that staggering statistic, it should be clear that the holiday season is the perfect time of year to boost income and pull your profits over the top at the end of the year.  That said, you've got to know how to take advantage of this time of year and capitalize on holiday shoppers.  One of the ways you can convert your online visitors into paying customers is to install holiday WordPress themes for your online stores.
Why Bother With Holiday Themes for Your Ecommerce Site?
When you shop at brick-and-mortar stores during the holiday season, the impetus to purchase is heightened with all the sparkling lights, ribbons, and charming snow scenes.  This is the power of appearances at work, and decorating a storefront is one of the most effective ways to attract customers as well as inspire them to buy.
The same power can be used for your online shop.  While it's true you don't have a physical location, decorating your online store can be an extremely useful tact in achieving your Q4 sales goals. The idea here is to entice your visitors to get into the holiday spirit. When they see your website with a holiday WordPress theme, they know you're excited to service all their seasonal shopping needs.  Furthermore, a holiday WP theme also implies you've got some celebratory discounts in store for them – thus encouraging them to buy from your online store.
Tips For Installing a Compelling Holiday WordPress Theme
Obviously, you want your visitors to kick their heels with delight over your site's holiday theme. But you don't want your theme to come off as garish or flashy.  The trick is to choose a theme that is tasteful but clearly gets the celebratory season in gear for your potential shoppers.
Ensure that the background image of your theme doesn't distract from the core focus of your offerings or confuse your buyers. Another thing to consider is the load time for your WP holiday theme.  Some themes take longer to load than others, and shoppers are not patient when it comes to waiting for a site to appear on their screens.  Just be mindful of increasing speed for your WordPress website this holiday season. Doing so will help you avoid losing precious holiday sales by getting a quick-loading holiday theme.
Best WP Holiday Themes for Your Online Shop
As mentioned, the best WordPress holiday themes are ones that don't slow your site down, and won't confuse or distract your visitors from buying.  Furthermore, an ideal holiday theme will be responsive so it can be seen on any mobile device.  Here are a few top-notch holiday WP themes that will get your visitors in the shopping mood.
Christmas Bell: This is a multi-purpose, responsive WP theme from Catch Themes.  It is free to use, as well as very easy to navigate.  Christmas Bell uses Gutenberg editor, allows comments, has a customizable portfolio section and featured post slider. The color schemes are Christmas-centric, and the theme presents a warm, inviting appearance.
Nice-Merry: The Nicemerry WP theme by WPThemeGo is a modern design that is easily customizable. It is also fully responsive, offers multiple shop layouts, and is search engine optimized. It works seamlessly with online shops that use WooCommerce hosting, and premium plugins are included. The Merry theme caters to online businesses using drop-ship services or have distinct product lines because of their image-heavy product feature designs.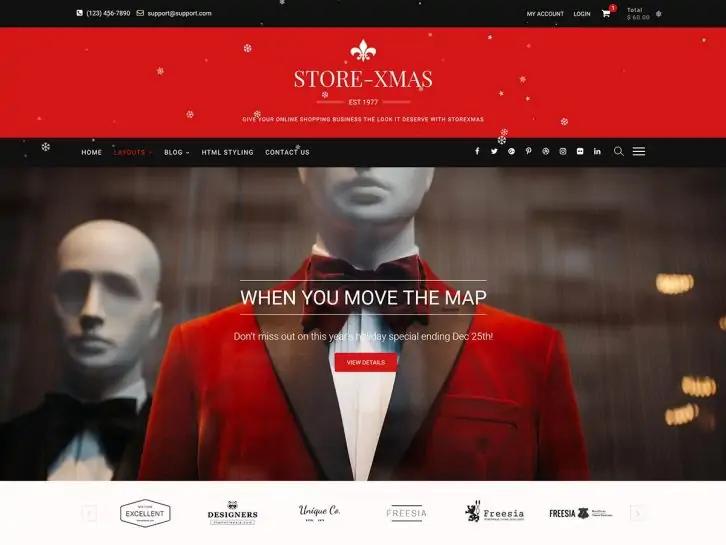 Store Xmas: This responsive, e-commerce-focused theme by Theme Freesia features a red banner with shimmering, moving snowflakes.  Additionally, it is designed with Christmas in mind in that it has product galleries, is WooCommerce capable, and has loads of color options.  With its customizability, high-speed load times, and popular plugins included, Store Xmas might be the perfect WP holiday theme for you this season.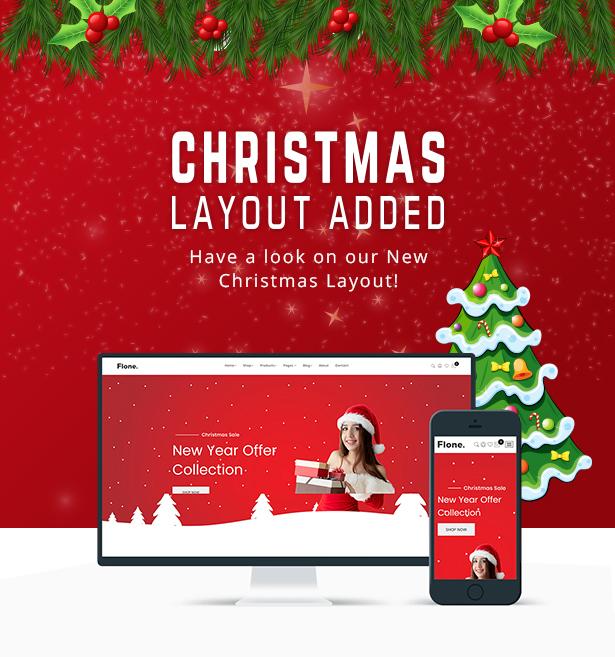 Flone Theme:  Created by Theme Forest, this is a fully functional, responsive, minimalist theme that sparks holiday vibes. Quality features include customization, product galleries, product quick views, and multi-vendor support.  It is also WooCommerce compatible and works with MiniCart Pro.  Flone theme allows you to present your products easily and provides a fast, festive shopping experience.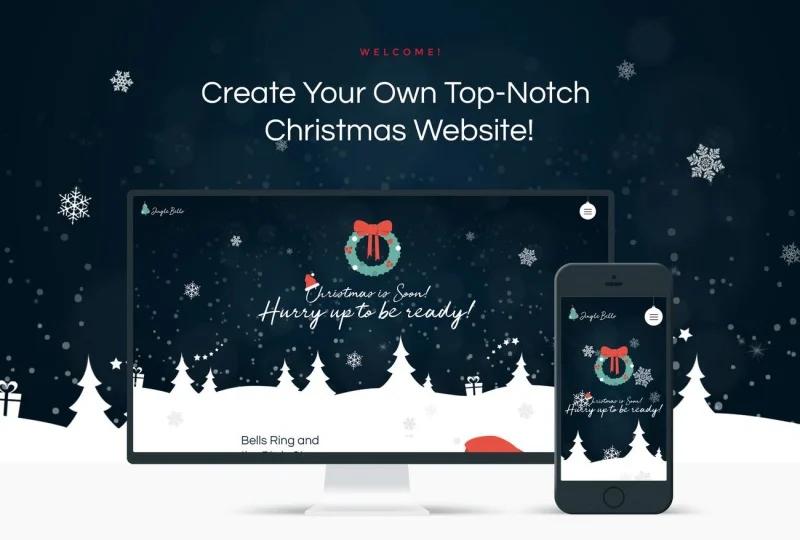 Jingle Bells: This is an eye-popping WP theme by RockThemes.  While it is fully customizable, the theme out-of-box features loads of CTA buttons, powerful add-ons, and a variety of blocks and sections to feature your holiday offerings. Featuring Christmas colors and fun fonts, this theme is sure to help you land your holiday sales.
The Last Word About WP Holiday Themes
If you really want to crush your 4th quarter this year, take a look at these festive themes to entice your visitors.  The important thing to remember is to grab your customer's attention, feature your products pleasingly, and don't forget to showcase holiday discount codes on your new WP seasonal theme. Installing a holiday theme is a fun way to share the celebratory spirit with your customers and boost your end-of-year revenue.
We are influencers and brand affiliates.  This post contains affiliate links, most which go to Amazon and are Geo-Affiliate links to nearest Amazon store.
I am interested in all things technology, especially automation, robotics and tech that helps change how society will live in the future.