We are influencers and brand affiliates.  This post contains affiliate links, most which go to Amazon and are Geo-Affiliate links to nearest Amazon store.
There are many online options such as social media, PPC, email, content, SEO available for you to promote your product in the market. But, if you are getting confused to choose the right one, then digital marketing company helps you in this.
To choose the right digital marketing company is not an easy task. There are thousands of digital marketing agencies available today in the market to confuse you. Every day new marketing tactics are popping up. To stay tuned with the latest trends, figure out the best online platform for the promotion of the product has become tough for business entrepreneurs.
To make this process easier for you, here we are telling you about what marketing agencies do and how to choose the right agency for the promotion of your product.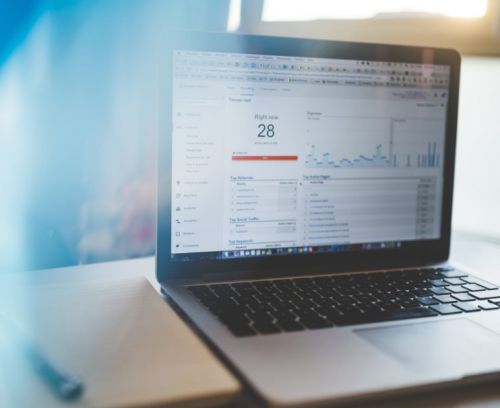 What Exact Marketing Agencies Do?
Internet marketing agencies mainly focus on your ideal customer and improve your online presence by applying the latest digital techniques. The services provided by agencies may vary, but generally, you can expect these following services stated below.
Market Research
Before chasing your target market, you must know marketing channels well inside out that what are the basic requirements and what type they are. If you are unable to understand, then any tremendous online marketing firm should be able to perform market research for you to figure out how to best serve you.
SEO
Getting your articles and blogs high rank on SERP is not just about building "brand awareness" or getting more page views. By getting your content to rank in search, you will become able to get your ideal customers at the perfect stage in the journey of the buyer. If you or your customers face any trouble, then the right digital agency will be there to find the ideal solution. As they are ideal SEO agency, also they will offer you this service too.
Facebook Advertising
Facebook is a fantastic platform where any business can see a healthy ROI. Here, you can target your customers based on gender, education level, income, location, interests, status updates, and even major life events such as a new job, new baby or college graduation. By keeping in mind all these aspects, digital marketing agencies offer PPC management that includes facebook adds.
Ask These Questions Before Hire Right Digital Marketing Company?
What is your company's marketing requirements?
Before going to hire an agency, first, you must be aware of your business's requirements. Do you need website design? PPC? SEO? Analytics? Take a hard look at your office team and their skills also, strategies, implement and optimize the most effective marketing strategy?
How does the agency run their own business?
First, look at the agency working style on how they handle their marketing results. If they handle good, then it is a better sign. If you are thinking to hire an agency for blog management, then check how do they run their blog. If you are going to hire firm for SEO services, then check how do they rank in search for terms in their industry?
What are their KPIs?
The last thing you want is for an agency to charge you premium rates every month and only deliver more likes on your posts, but no boost in sales. How will they measure your success? Are they picking the metrics that show ROI?
Traffic Source Numbers
Traffic source is very crucial to know for every business owner. If you find that most of the traffic is coming from a particular article highly ranked, then you are required to produce content similar to that one.
Moreover, you must know what type of traffic you are getting from your digital marketing agency. Is the organic or inorganic traffic you are getting? Is most of your visitor's referral traffic from other websites? Are you getting most of your traffic from specific marketing campaigns? Are you getting organic traffic from search?
We are influencers and brand affiliates.  This post contains affiliate links, most which go to Amazon and are Geo-Affiliate links to nearest Amazon store.
I am interested in all things technology, especially automation, robotics and tech that helps change how society will live in the future.